Xiaomi continue to make an impression in the smartphone market, in part thanks to a partnership with Leica. Last year the Xiaomi 13, 13 Pro, and 13 Ultra were the flagship models in the range, and now we've got the Xiaomi 13T Pro, a more affordable option, with a triple camera system and of course Leica branding.
Could this be the cheapest Leica camera available, and how does it compare to other mid-range smartphones, or does it compete with the best flagship phones? Joshua Waller finds out how this flash snapper performs.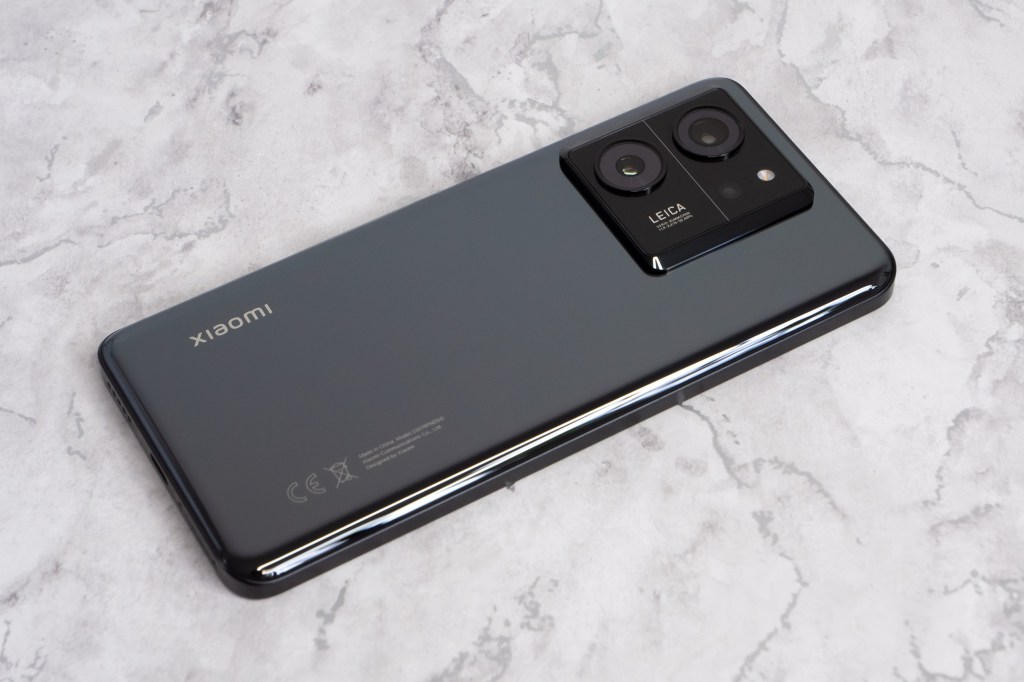 Key Features at a glance:
50MP wide-angle, f/1.9, OIS, 1/1.28inch sensor, Leica lens (7P), 24mm equiv.
50MP telephoto, f/1.9, Leica lens (5P), 50mm equiv.
12MP ultra-wide-angle, f/2.2, Leica lens (5P) FF, 15mm equiv.
20MP selfie camera, f/2.2 (5P)
8K 24p, 4K 30p (HDR10+), 10-bit LOG / LUT support
6.67inch AMOLED, 144Hz screen, 20:9, HDR10+
MediaTek Dimensity 9200+
5000mAh battery, 120W charger
12GB + 256/512GB storage (16GB/1TB option)
Android 13
162.2×75.7×8.49mm, IP68 rating
200/206g (depending on colour)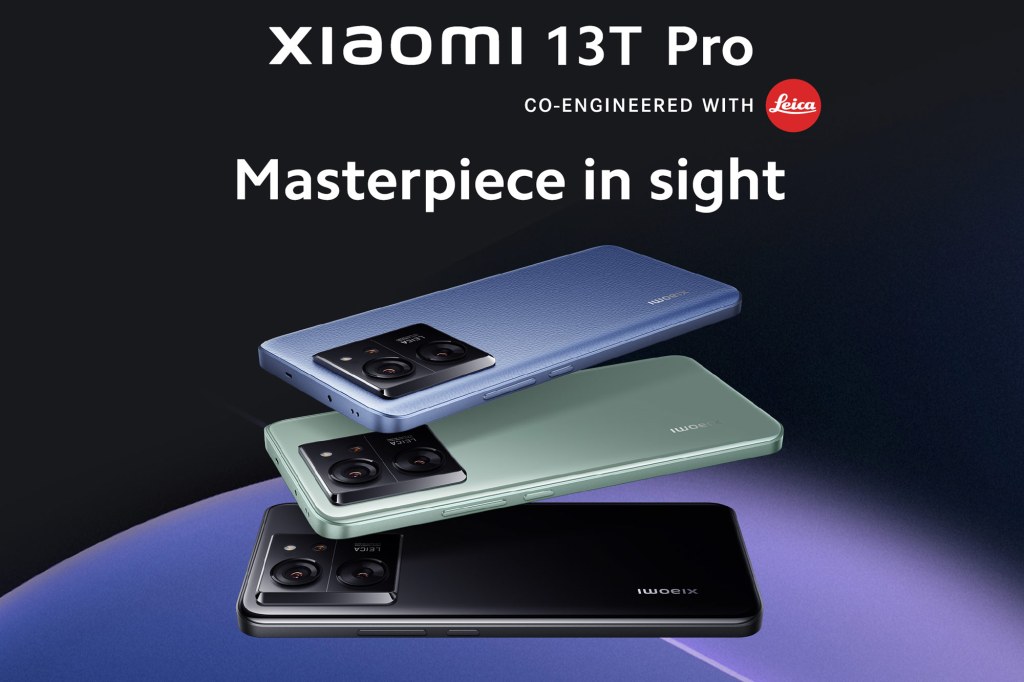 Xiaomi 13T Pro Features
We review smartphones from the perspective of choosing a smartphone for it's photography and camera performance, so we'll be starting by looking at what the Xiaomi 13T Pro offers in terms of the cameras and what features are included for photography and video.
Let's start with the Leica branded cameras…
The main camera has a wide-angle lens, with a 24mm equivalent focal length. This 50MP camera uses a large sensor (for a smartphone) with a 1/1.28inch sensor. There's PDAF (phase-detection auto-focus), and optical image stabilisation (OIS) to help with low-light shooting. You can shoot at the full resolution of 50MP, but to use all of the different shooting modes, the camera will (by default) use pixel-binning, and give you 12.5MP images.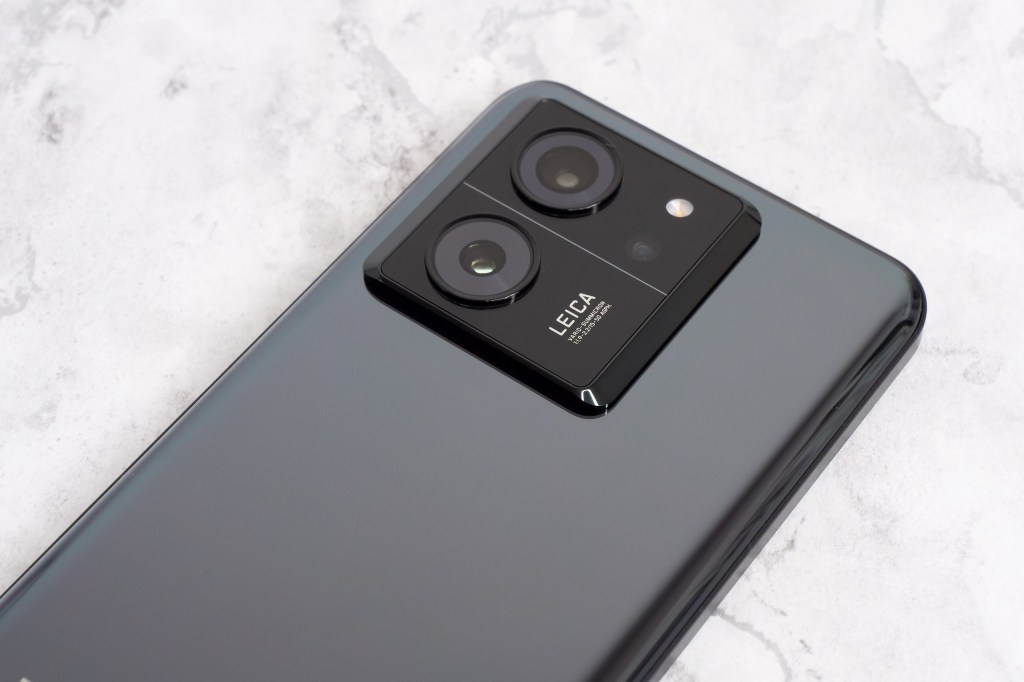 The ultra-wide-angle camera has a 15mm equivalent focal length, and is the smallest of the three cameras on the back – it's the one just under the LED flash! This features a 12MP sensor, an f/2.2 aperture, and is fixed focus, which means you won't be able to use it for close-up macro shots
The telephoto camera has a 50mm equivalent focal length, so offers roughly 2x telephoto zoom compared to the main camera. It's also got a 50MP sensor, with an f/1.9 aperture, and whilst it does feature auto-focus, it doesn't feature optical image stabilisation (OIS).
The selfie camera can be found at the top of the screen, in the middle of a small cut-out, and this features a 20MP Quad-Bayer sensor, with an f/2.2 aperture, and a 26mm equivalent focal length.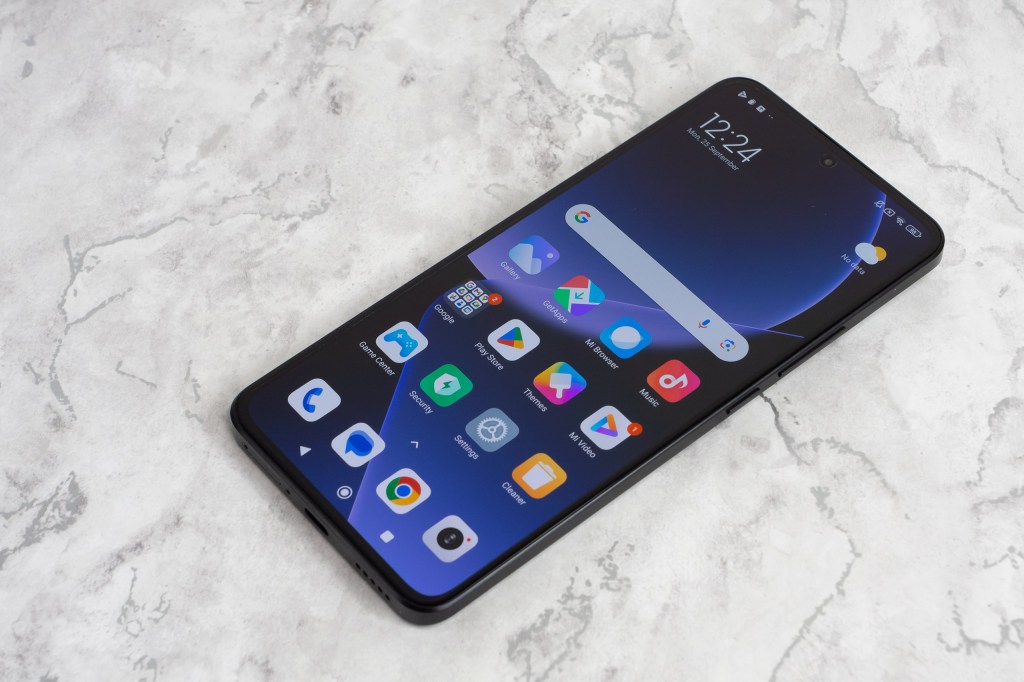 Video recording supports HDR10+ at 4K and 30fps, but if you don't need HDR10+, then you can also record 8K video at 24fps, as well as 4K video at 60/30/24fps. There's also 10-bit LOG video recording, with support for LUTs.
Design and Handling
The Xiaomi 13T Pro has a good looking 6.67inch AMOLED screen with the option to have this set to be always-on without eating too much battery power. The screen also offers a fast 144Hz refresh rate, as well as support for HDR10+.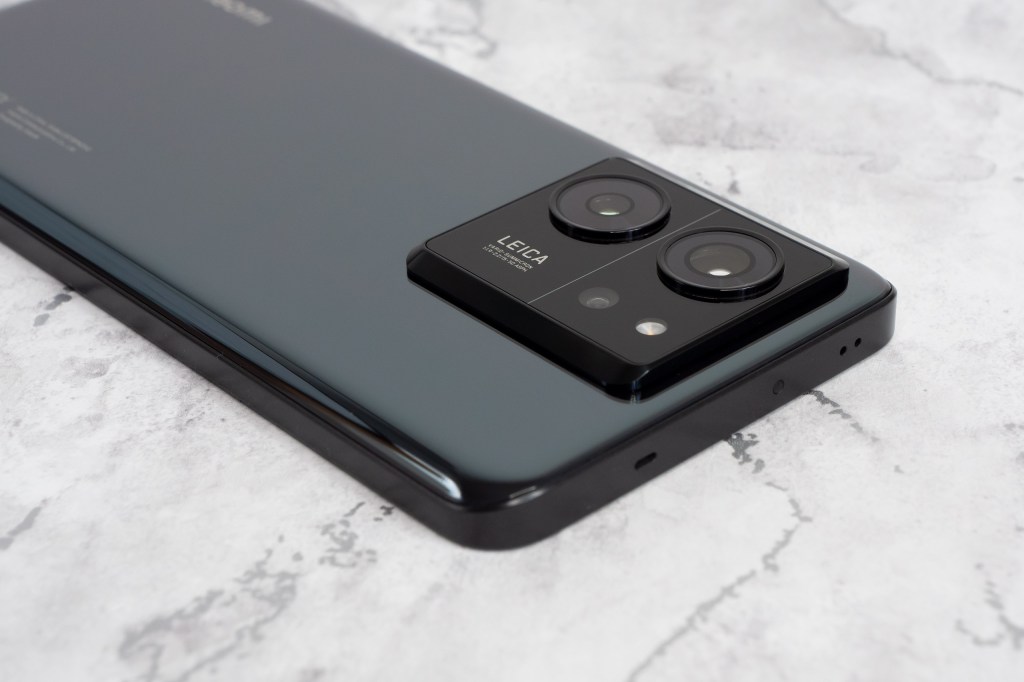 There's an IP68 water and dust resistance rating, which should give waterproof protection up to 1.5m for up to 30 minutes. There's dual-sim support, as well as NFC, Bluetooth (5.4), and support for 5G and Wi-Fi 7.
So in terms of features there's very little lacking.
Except perhaps one thing, and that's the lack of wireless charging. This is perhaps not so much an issue, when you find that there's a huge 120W charger provided in the box. This should give a full 100% charge in just 19 minutes, or 36% in 5 minutes, meaning it won't take too long to charge the 5000mAh battery when needed.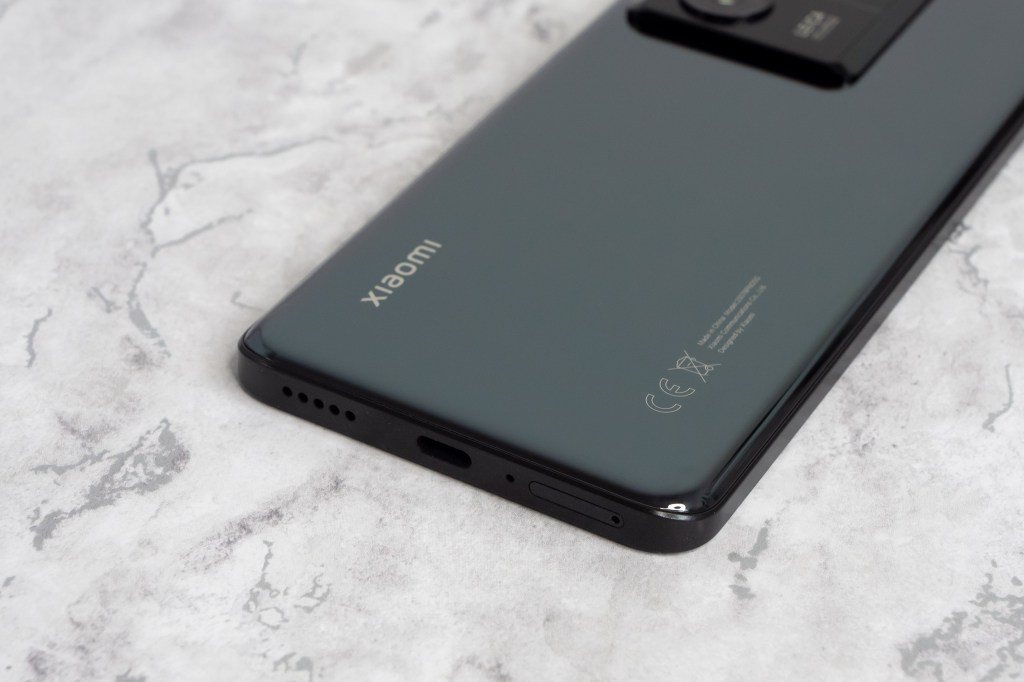 The phone uses a MediaTek Dimensity 9200+ processor, and this gives snappy performance, with a Geekbench v6 score of 1815 (single-core), and 3589 (multi-core), it has performance up there with other flagship phones. As a reference point, the Google Pixel 7 Pro, a flagship smartphone, scores 1487 single code, and 3837 multi-core.
The camera app
The camera app offers the usual range of shooting modes along the bottom of the screen, with quick access to Pro, Documents, Video, Photo, Portrait, Night, and More. Under More you'll find the 50MP high-res mode, which lets you shoot 50MP images from the main camera (but not the telephoto camera), as well as Panorama, Short film, Slow-motion, time-lapse, and Long exposure. It's worth noting that some of these need downloading before you can use them.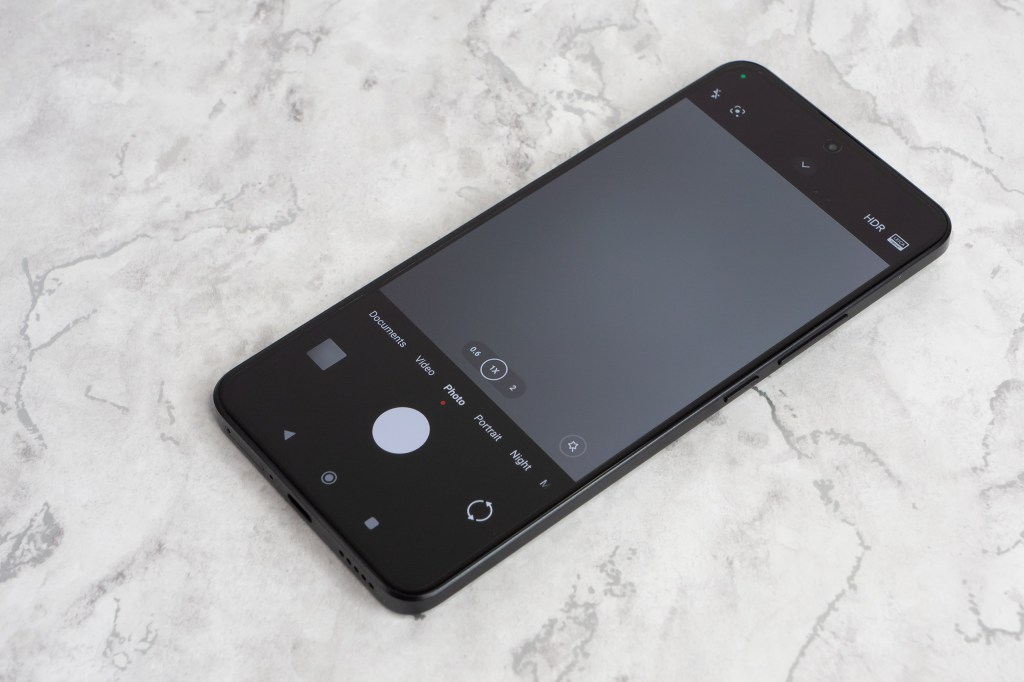 On a number of phones, you can quickly open the camera app when the phone is locked by double-pressing the power button, and on the Xiaomi 13T Pro, you can enable this feature in the screen settings, with the down volume button being the quick access button. This same button can then be used to take a photo, making it really quick to quickly snap a photo.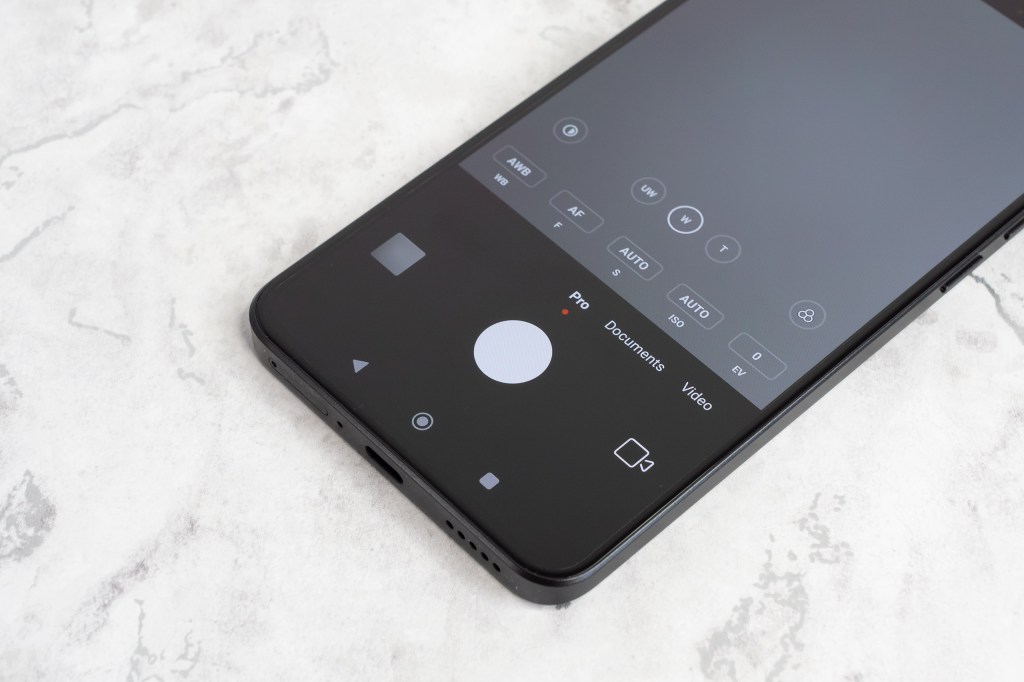 Xiaomi 13T Pro Performance
When you first start the camera app you get the choice between two different Leica styles: Leica Vibrant, and Leica Authentic, we went with Vibrant, and this has resulted in slightly brighter photos. Colours are generally pleasing without being too overly saturated, but at times can seem a little dull. If you switch on the AI camera option, then this can boost colours, however, I left this off for my photos.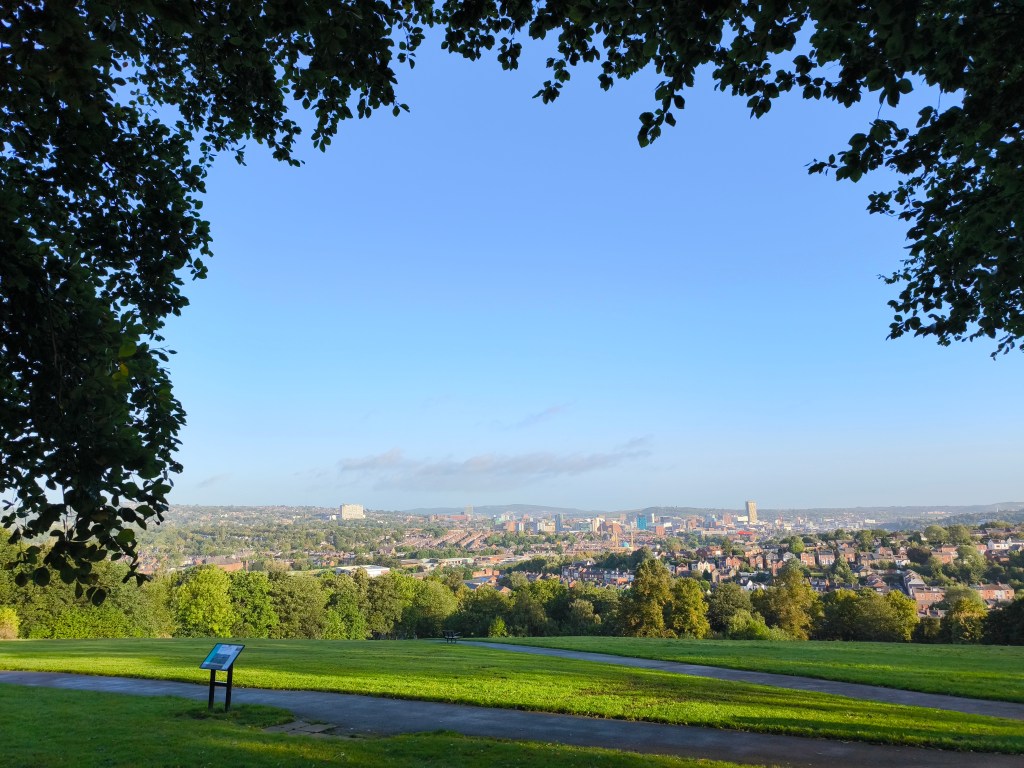 23078PND5G · f/1.9 · 1/1029s · 6.92mm · ISO50
General shots show really nice colour, with reliable exposure, and good dynamic range. The camera will automatically switch on the HDR mode without you needing to do anything. You can use the 50MP mode, but this doesn't give much more detail than the 12.5MP images. To get more detail, you're better off using the 2x telephoto camera.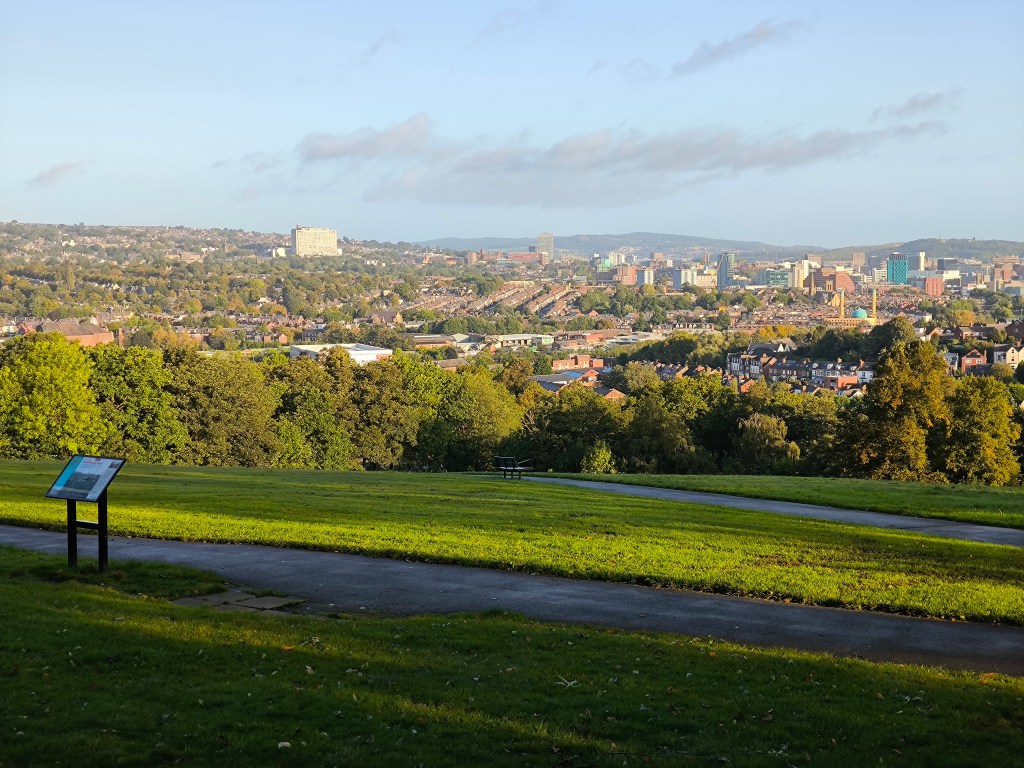 23078PND5G · f/1.9 · 1/501s · 7.1mm · ISO50
The 2x telephoto camera gives a 50mm equivalent, and results are good, with extra detail visible. In good light it doesn't really matter too much that optical image stabilisation isn't available, however, the camera will automatically switch to the main camera and crop the image if light levels aren't good enough.
In low-light…
23078PND5G · f/1.9 · 1/12s · 6.92mm · ISO6400
The main camera does a good job in low-light conditions, with the night mode automatically activating when needed.
However, if you try and use the 2x telephoto camera in low-light conditions, then the camera will use the main wide-angle camera and crop the image. This results in an image lacking in detail.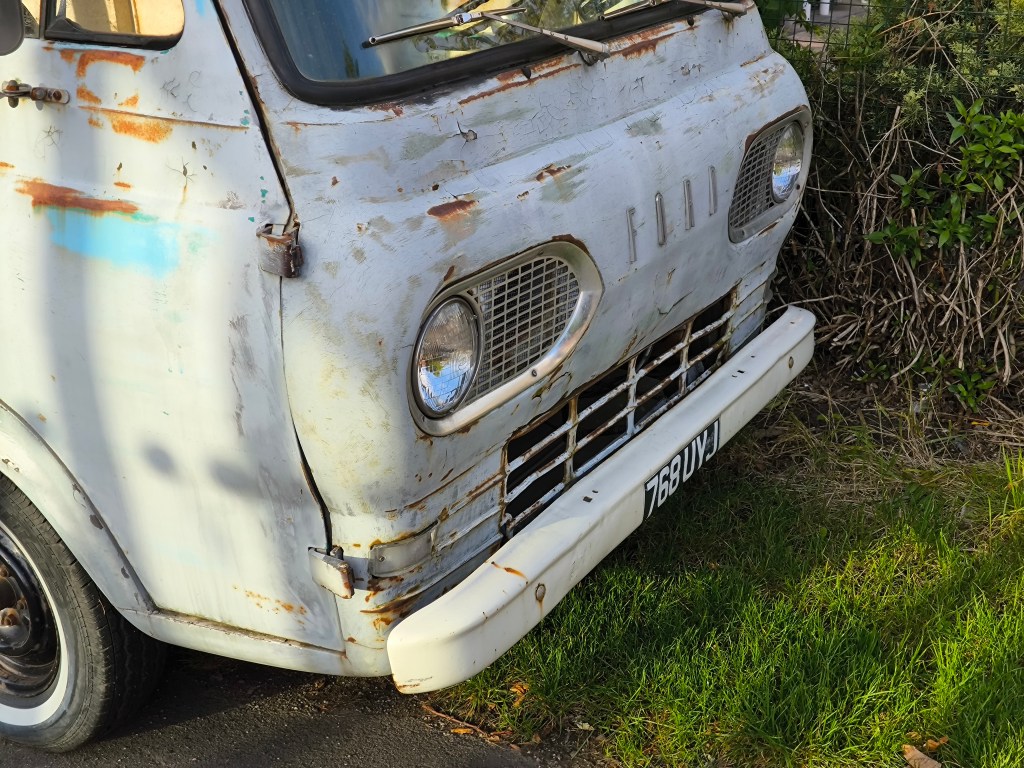 23078PND5G · f/1.98 · 1/380s · 7.1mm · ISO50
The telephoto camera does a good job, with images showing plenty of detail, and colour is consistent between the different cameras on the back of the phone.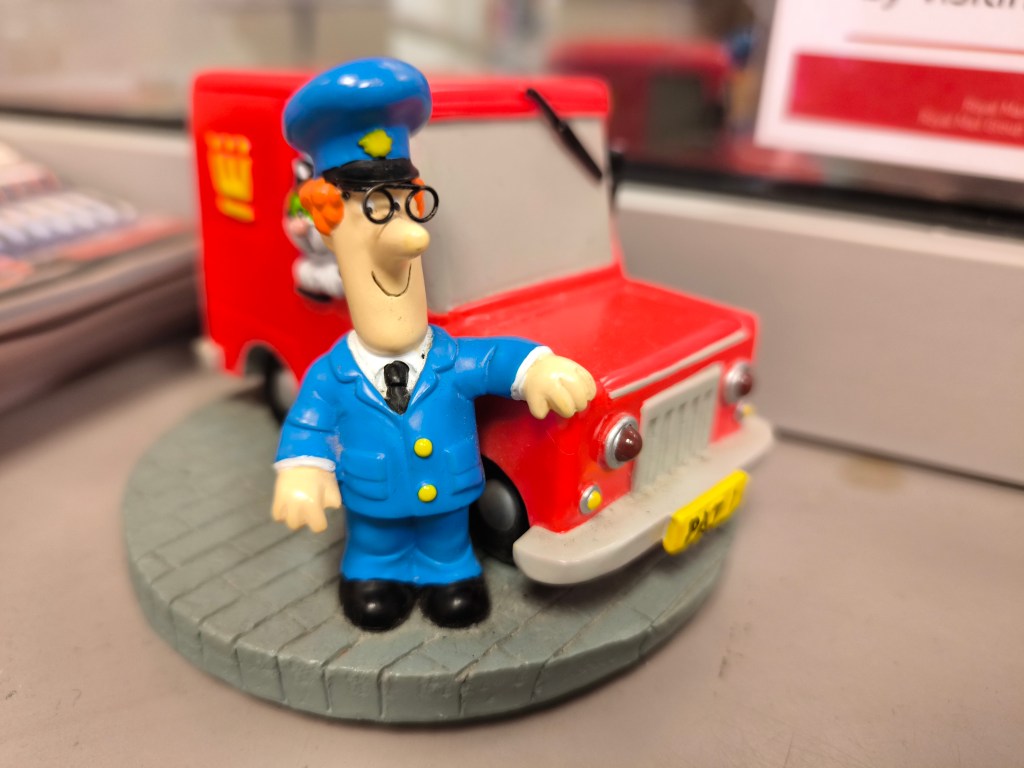 23078PND5G · f/1.9 · 1/50s · 6.92mm · ISO500
As the ultra-wide-angle camera doesn't feature auto-focus, you can't use it for close-up photos. This means you'll need to use the main camera instead.
For close-up work, the main camera can focus fairly close, but results aren't as good as other cameras with a dedicated macro mode. Detail is good in the centre of the frame, but quickly drops off away from the centre.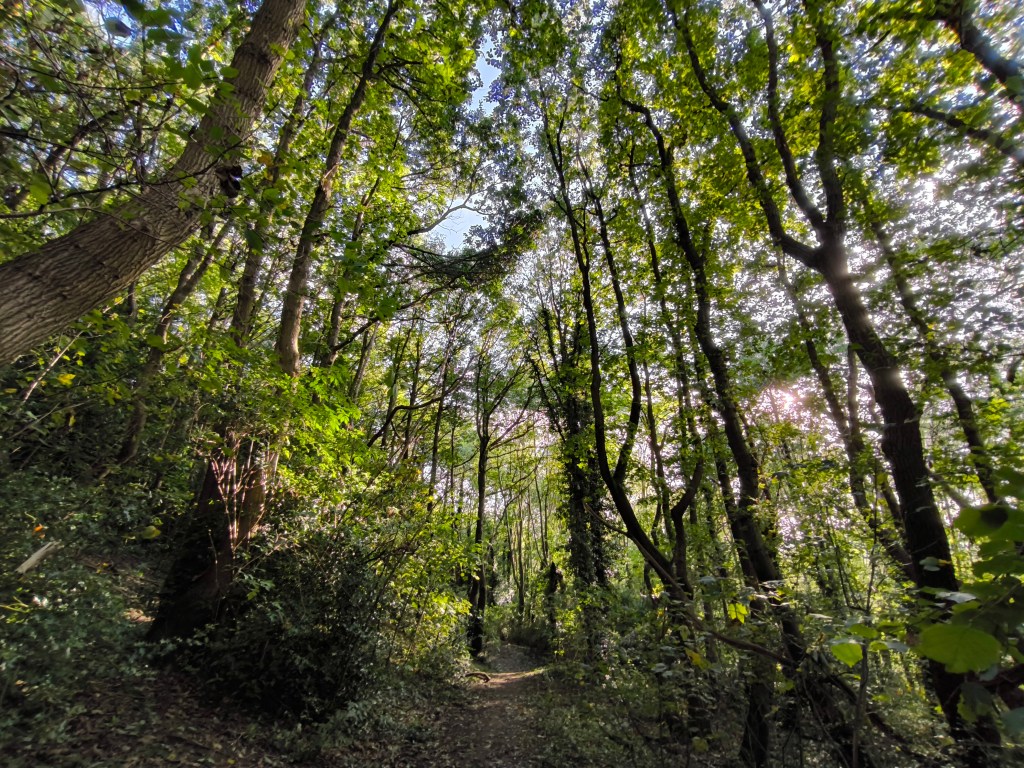 23078PND5G · f/2.2 · 1/50s · 1.91mm · ISO80
Using the ultra-wide-angle camera, you can fit a lot more into the frame, but image quality suffers towards the corners of the frame, with flare and other optical issues being visible, including the dreaded purple fringing.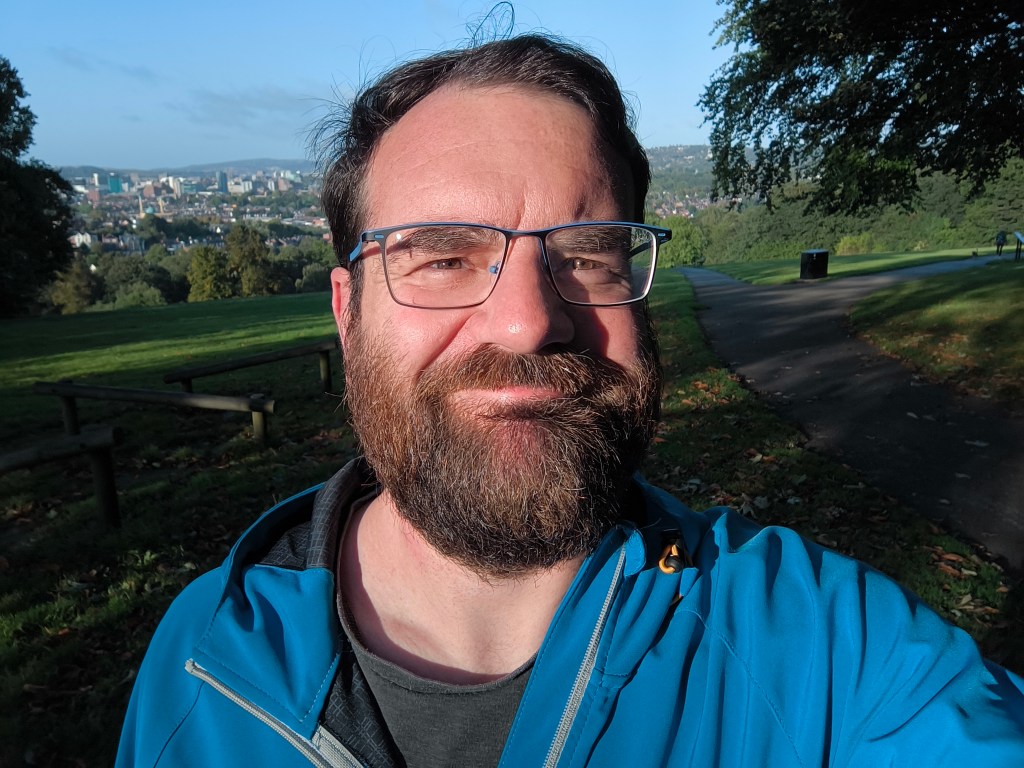 23078PND5G · f/2.2 · 1/1851s · 3.14mm · ISO50
The selfie camera has a 20MP sensor, but this appears to be a Quad-Bayer sensor, and images are output at 20MP. However, the level of detail captured looks more like 5MP, and images are very pixelated. As the lens is fixed focus, you'll need to be roughly the right distance from the camera to be correctly focused.
Video recording
Video stabilisation is really good, with the camera recording stable footage when using the phone handheld, when panning, and even when walking. There's plenty of detail captured, and colours are pleasing. When using the selfie camera, the maximum resolution available for video is 1080p.
Value for Money
The Xiaomi 13T Pro offers good value for money, at £649 sim-free (12GB/256GB), offering a lot of cameras for the price, and coming close to what the Xiaomi 13 Pro offers. If you want to save some money, then the Xiaomi 13T offers the same camera setup, but with a different processor, and 67W charging, at £549.
Other triple camera phones to look at, include the Samsung Galaxy A54 5G (£475), which offers an ultra-wide angle, a wide-angle and a 5MP macro camera, but no telephoto camera.
There are a limited number of mid-range camera phones that offer a telephoto camera as the third camera, however, go up a level and you can find the Samsung Galaxy S22 (£500) / S22 Plus (£450 renewed) and Galaxy S23 (£730) / S23 Plus (£899) available for competitive prices, and these all offer a 3x telephoto camera.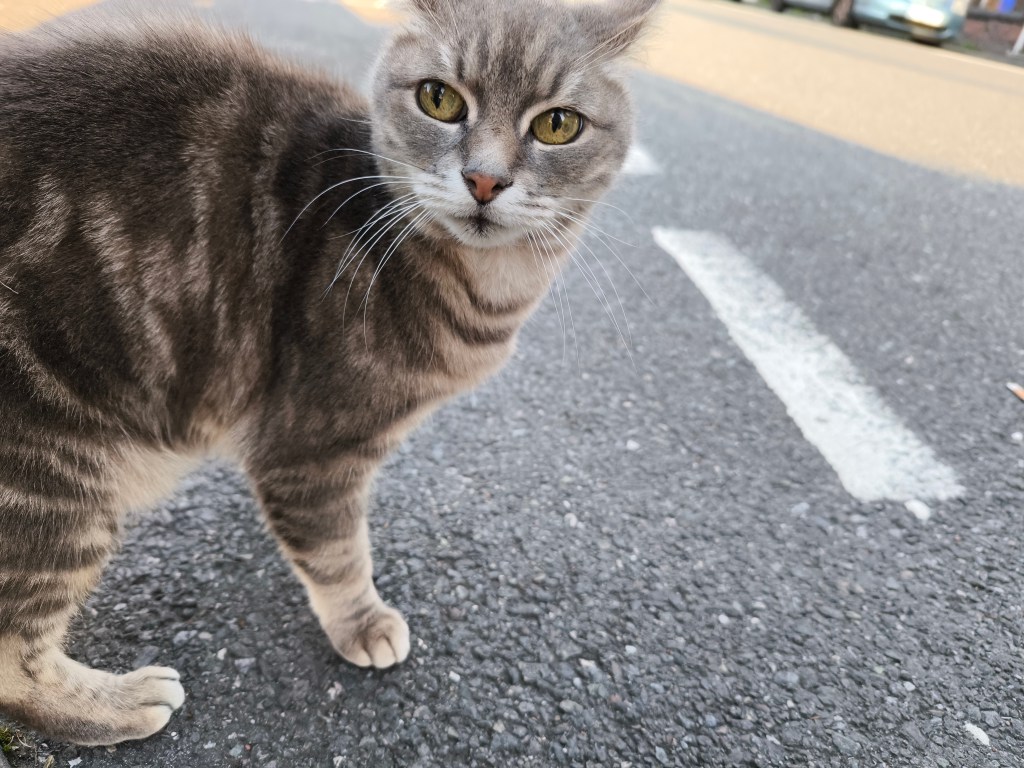 23078PND5G · f/1.97 · 1/828s · 6.92mm · ISO400
You could also look at the Google Pixel 7A, (around $500 / £450) with super resolution 2x zoom rather than a third camera. For more options have a look at the best mid-range phones.
Xiaomi 13T Pro Verdict
The Xiaomi 13T Pro is a really nice phone, with a triple camera system, it has a great main camera, a good  2x telephoto camera, and a good enough ultra-wide-angle camera, and it's a definite improvement over last years 12T Pro.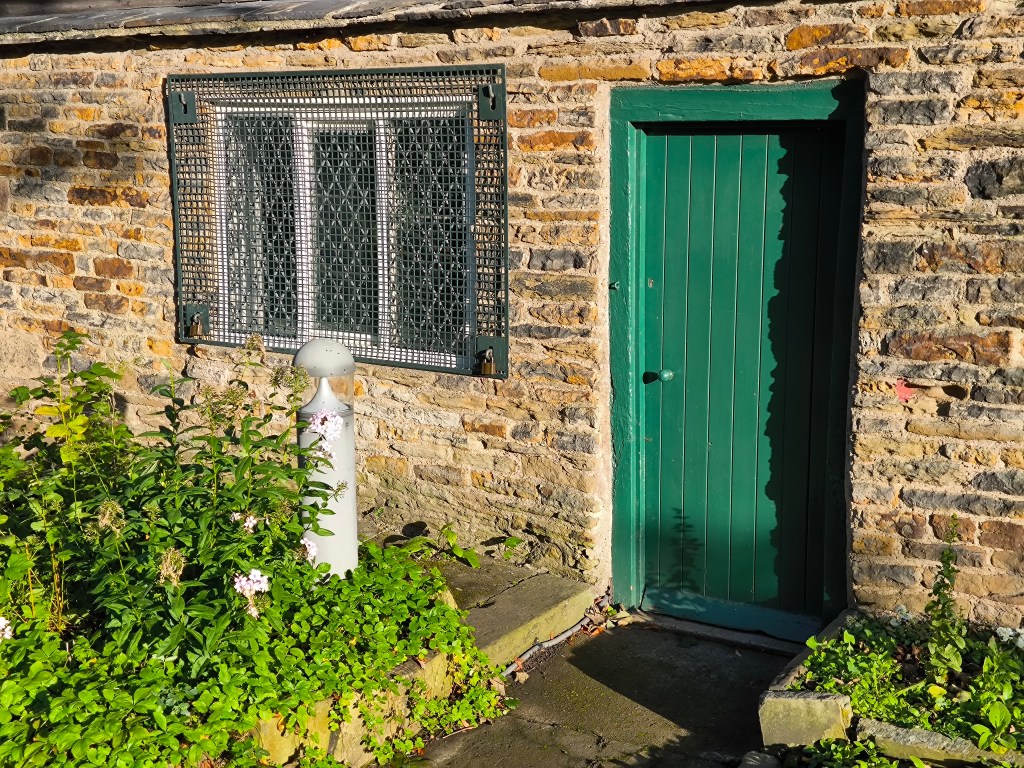 23078PND5G · f/1.9 · 1/370s · 7.1mm · ISO50
The telephoto camera gives good results, with images showing a lot of detail, as long as you're shooting in good light, as the camera lacks optical image stabilisation. It's a shame the telephoto camera isn't a 3x telephoto camera, as this would have really given an extra edge over other mid-range phones. Perhaps next year we'll see a 3x telephoto camera.
The lack of a dedicated macro mode, either using the ultra-wide-angle camera, or using the telephoto camera (as per the 13 Pro) is a shame, but the main camera can do a good job when cropped, and gives much better results than low-resolution macro cameras.
23078PND5G · f/1.9 · 1/100s · 6.92mm · ISO80
The Xiaomi 13T Pro is a great upgrade from last years Xiaomi 12T Pro, with a noticeably improvement in the camera package, thanks to three good cameras on the back.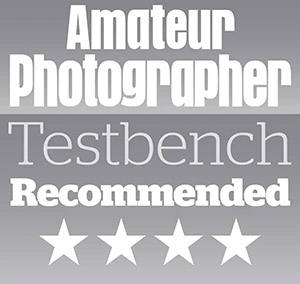 Follow AP on Facebook, Twitter, Instagram, YouTube and TikTok.