Alongside the new Lumix G9II, Panasonic has also announced redesigned versions of two of its premium telephoto zooms. First up is the Panasonic Leica DG Vario-Elmar 100-400mm F4.0-6.3 II ASPH Power OIS, which provides a 200-800mm equivalent ultra-telephoto range. This new model updates the firm's existing 2016-vintage 100-400mm optic while maintaining the same compact, lightweight design.
Opening the list of updates is a Zoom Limit switch, which the firm claims will provide  "improved operating feel of the zoom ring". It'll be interesting to see how this works in practice, as the current lens's zoom operation is notoriously stiff. Focus tracking performance while zooming is also said to be improved.
Another major update is compatibility with Panasonic's DMW-TC20A 2.0x teleconverter, which extends the telephoto reach to fully 1600mm equivalent, while providing life-size macro. It's also possible to use the discontinued DMW-TC14 1.4x teleconverter. Elsewhere key specs stay much the same, including a minimum focus distance of 1.3m, 72mm filter thread, splash/dust/freeze-resistant design, and 985g weight. The Panasonic 100-400mm II is set to be available in November for £1,499, compared to £1,199 for the current lens.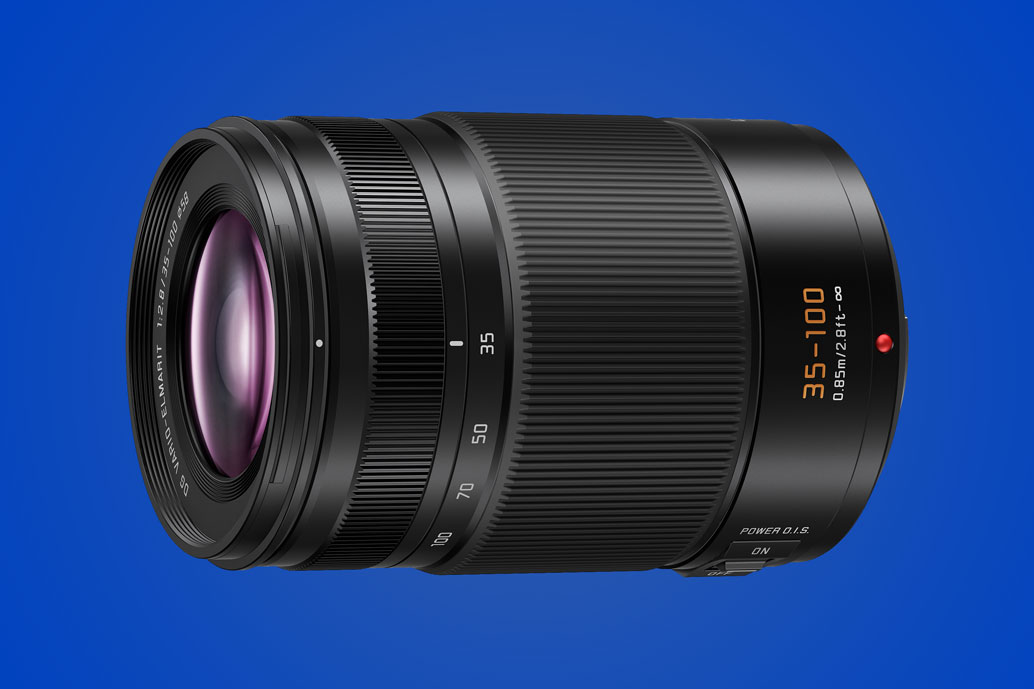 Panasonic's second reworked lens is the Panasonic Leica DG Vario-Elmarit 35-100mm F2.8 Power OIS. This promises improved resistance to flare, thanks to Nano Surface Coating and a new light-shielding baffle inside. In other respects, though, it's apparently much the same as the current Panasonic Lumix G X Vario 35-100mm F2.8 II Power OIS. It's also due on sale in November, for £1,099 (again, a notable increase over the current version's £799 street price).
Read our Panasonic Lumix G9II review: hands-on first look
Follow AP on Facebook, Twitter, Instagram, and YouTube.
From Panasonic: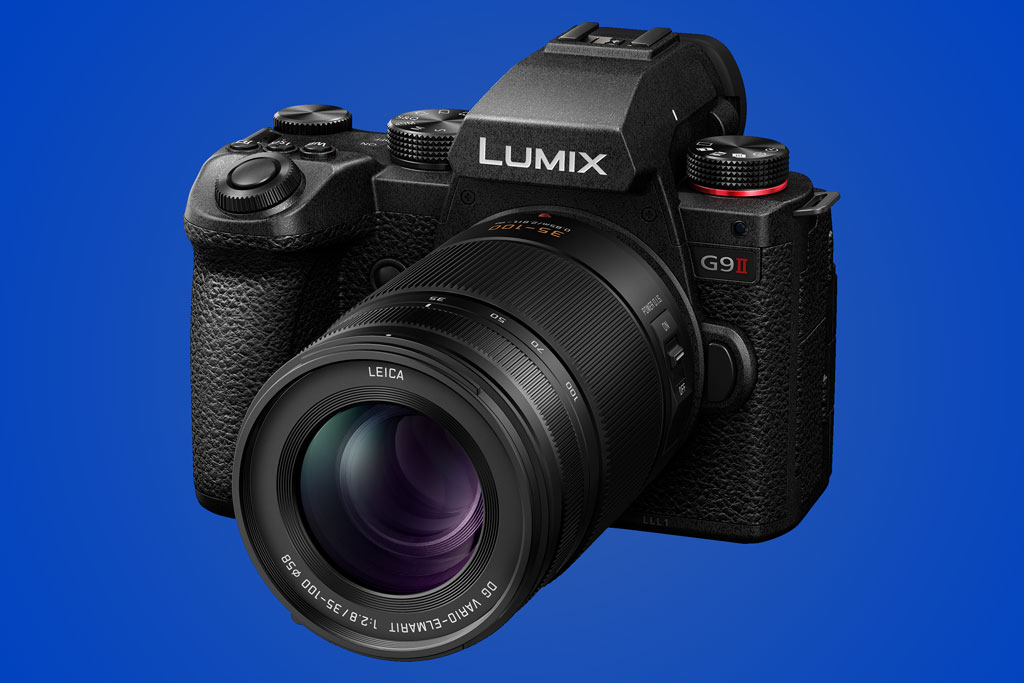 Redesigned: H-ES35100 Large-aperture Telephoto Zoom Lens with Outstanding Photographic Performance and the Teleconverter-compatible H-RSA100400 Ultra Telephoto Zoom Lens from the LEICA DG Series of LUMIX G Lenses
Panasonic is proud to introduce the H-ES35100 and H-RSA100400 interchangeable lenses for the LUMIX G Series that comply with the Micro Four Thirds system standard. These telephoto zoom lenses are in line with LEICA's stringent optical standards and achieve outstanding photographic performance.
Panasonic boasts a lineup of 32 Micro Four Thirds interchangeable lenses, of which 15 are LEICA DG lenses. Designed for a wide range of users from professionals and camera enthusiasts to digital mirrorless camera beginners, Panasonic will continue to propose different ways of enjoying creative photography and videography through its diverse lineup of interchangeable lenses.
LEICA DG VARIO-ELMARIT 35-100mm/F2.8/POWER O.I.S. (H-ES35100)
Redesigned LEICA DG Lens: New Large-aperture Telephoto Zoom Lens with Outstanding Photographic Performance, High Mobility and Full-range F2.8 Brightness
This new ELMARIT full-range F2.8 lens delivers brightness in all zoom ranges, allowing photographers to enjoy a wide range of photography, such as evening shots that make use of the F2.8 brightness and bokeh effects that are unique to telephoto zoom shots and help to highlight the subject. An optimal lens structure comprising two ED (Extra-low Dispersion) lenses and one UED (Ultra Extra-Low Dispersion) lens ensures outstanding photographic performance throughout zoom ranges 70 mm to 200 mm*1. In addition to Panasonic's unique Nano Surface Coating technology, the use of a light-shielding part to eliminate unwanted light inside the lens enables the production of clear, natural color with little ghosting and flare.
Main Features
F2.8 LEICA DG VARIO-ELMARIT lens for outstanding photographic performance throughout zoom ranges
High-speed, high-precision auto-focus for videography with Dual I.S. 2
Compact, lightweight model for excellent handheld photography and portability
LEICA DG VARIO-ELMAR 100-400mm/F4.0-6.3 II ASPH./POWER O.I.S. (H-RSA100400)
New Teleconverter-Compatible LEICA DG Lens for Full Life-size Macro Shooting*2 and Ultra Telephoto Zoom Photography
This new lens achieves stunning photographic performance throughout zoom ranges from the center of the frame to the edge. An optimally arranged lens structure featuring one aspherical lens, two ED (Extra-low Dispersion) lenses, and one UED (Ultra Extra-Low Dispersion) lens produces detailed and beautifully textured high-resolution, high-contrast images. With a focal length of 200 mm to 800 mm*3, the lens is ideally suited to capture a range of subjects that are difficult to approach, such as wild birds and animals, as well as sporting events. Moreover, the separately sold 2.0x teleconverter*4 enables 1600 mm full life-size macro shooting*2 for more impressive, detailed shots of flowers, animals, and other subjects.
The LUMIX LEICA DG VARIO-ELMAR 100-400mm/F4.0-6.3 will be available in November 2023 for RRP £1,499.
Main Features
LEICA DG VARIO-ELMAR lens for outstanding photographic performance throughout zoom ranges
Ultra telephoto zoom lens covering up to 1600 mm*2 for use in a wide range of shooting environments
Compact, lightweight, and excellent mobility with high-speed, high-precision auto-focus and teleconverter compatibility