We recommend the best Sony camera for every user, including vloggers and photographers, from novice to expert, including the very latest Sony A6700.
The sheer size of Sony's camera range means it really does offer something for every user – but that can often mean that choosing the best Sony camera isn't easy. That's why we're here to help.. Maybe you're a novice photographer just starting out, or a seasoned enthusiast photographer looking for a whole new system. Perhaps you're starting a YouTube channel and need an easy-to-use vlogging camera, one that'll also be good for shooting photos for social media. Sony has all these options and more. Sony's high-end mirrorless cameras are also used widely by professional photographers for landscapes, commercial work, sports photography and more.
We've picked out a selection of Sony cameras with recommendations for which ones suit which kinds of user. We've picked out the best model for wildlife photography, the best camera for landscape photography, and plenty more besides. While our list includes all of Sony's newest models, we've also made sure to include some fantastic second-hand options for those who are working to a tighter budget.
Let's quickly take a look at the different types of Sony camera, and how to go about choosing the one that's right for you.
How to choose the best Sony camera
Camera types
Sony manufactures cameras in two classes: compacts and mirrorless cameras. Compact cameras have a fixed lens that can't be changed, while mirrorless cameras allow the user to swap between Sony E-mount lenses at will. Compact cameras are generally smaller, cheaper and easier to use, while mirrorless cameras offer greater image quality and shooting versatility, with the trade-off being that a complete mirrorless setup will cost quite a bit more, and be less portable.
Sensor size
Sony compact cameras have 1-inch sensors, and Sony mirrorless cameras will use either APS-C or full-frame. Which to choose? Full-frame sensors will deliver the best image quality and overall performance, particularly in low light, but require larger and more expensive cameras. APS-C tends to be thought of as the mid-range option, and this is the sensor size used in the powerful new Sony A6700.
For a thorough run-down, check out our guide to APS-C vs full-frame sensors.
Features and priorities
You need to figure out which features are most important to you. Want to capture wildlife images? Look for fast burst speeds and sophisticated autofocus systems. If you're looking to add video to your repertoire as well as stills, you'll want to look at the maximum video resolution and frame rate the camera can capture. Sony makes some of the best hybrid cameras for photographers who need both.
Still not sure on what type of camera you're looking for? You may want to check out our guide to DSLR vs mirrorless. And if you do end up choosing a Sony mirrorless, you'll want to pick up some of the best Sony E-mount lenses to go with it.
Let's jump in and count off the best Sony cameras you can buy right now…
Best Sony cameras at a glance:
Read on to learn more about each of these excellent cameras…
Best Sony camera for photography all round: Sony A7 IV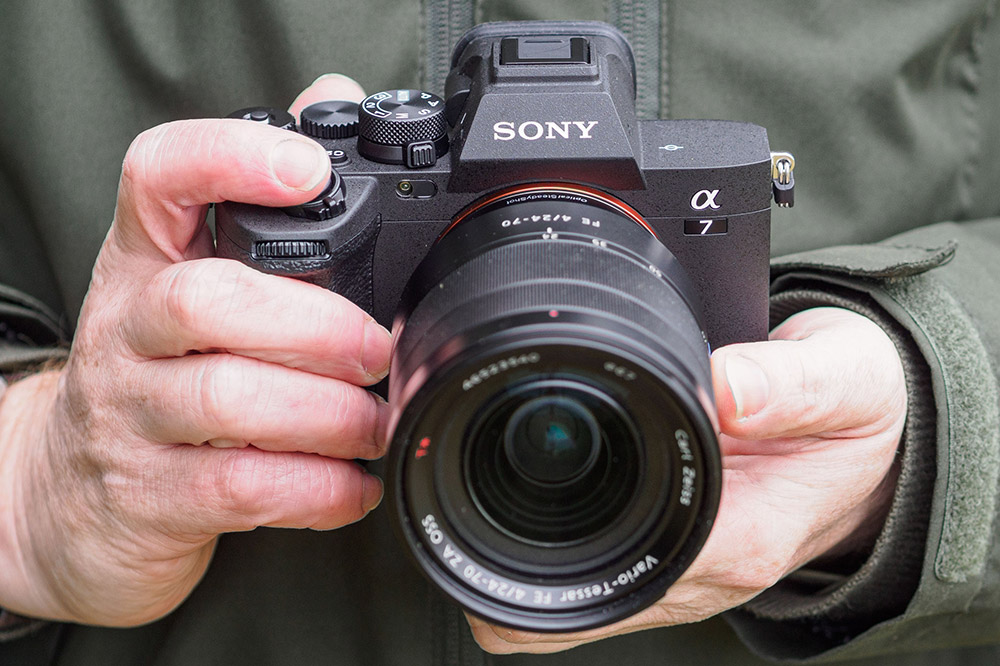 At a glance:
Mirrorless camera
33MP full-frame Exmor-R CMOS sensor
10 frames per second shooting
ISO 50-204,800 (extended)
4K 30p video recording
$2,398 / £2,399 body-only
The Sony A7 cameras have always been good for a bit of everything. While the A7R models focus on resolution, the A7S models on low-light video and the A9 models on speed, the A7 cameras have quietly gone about the business of being some of the best full-frame all-rounders on the market.
The Sony Alpha A7 IV is great, kicking it up a gear in response to increased competition from Canon and Nikon. This translates to a revamped 33MP sensor, with 10fps burst shooting and super-fast autofocus to play with, as well as handling improvements like a fully articulating LCD screen and a higher-resolution viewfinder.
The impressive range of full-frame E-mount lenses allows you to customise the system according to what you plan to shoot. For serious photographers, it's one of the most fully-featured cameras you can buy right now without getting into ultra-pro territory.
In our review, our verdict was that with the A7 IV, Sony 'has produced a substantially improved camera that offers enough updates not only to tempt its existing users to upgrade, but also to turn the heads of DSLR users who might be considering making the transition to mirrorless.'
Pros:
Excellent image quality
Intelligent, flexible autofocus
Articulated screen
Cons:
AF system complex to configure
No in-camera raw conversion
Best for: enthusiast photographers who want to shoot all kinds of subjects
Best Sony camera for resolution: Sony A7R V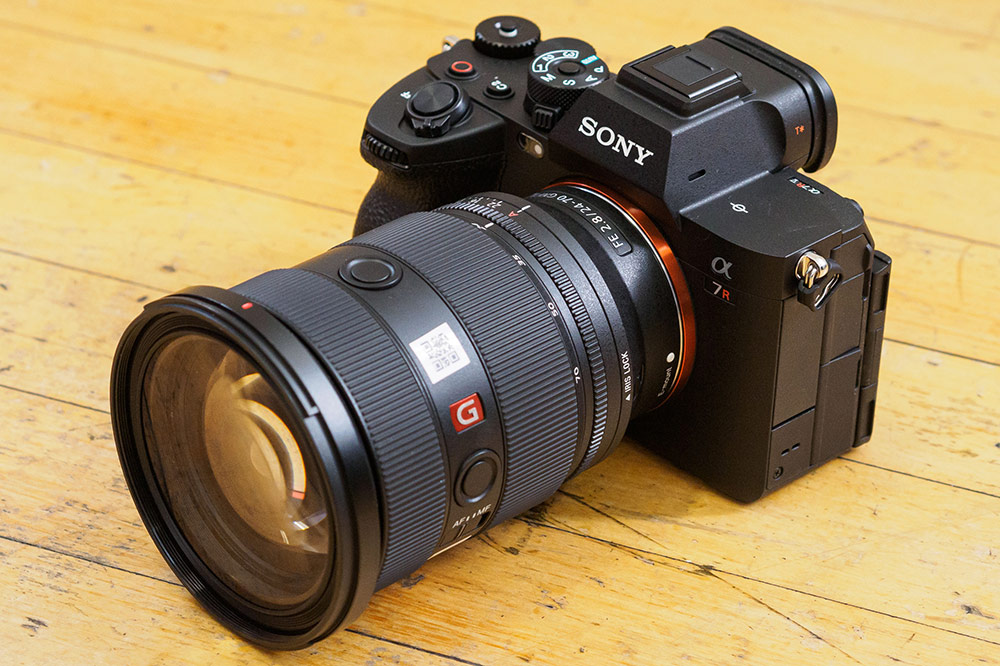 At a glance:
Mirrorless camera
61MP full-frame Exmor R CMOS sensor
10 frames per second shooting
ISO 50-102,400 (extended)
8K 24p video recording
$3,898 / £3,999 body-only
The Sony A7R V is the latest in the high-resolution line of A7R cameras. However, given that the A7R V boasts class-leading AI autofocus, increased buffer capacity and 8K video capability, the lines between different Sony cameras are becoming more and more blurred.
Whereas different Sony cameras used to be specialists in different areas, we're seeing more cameras like the A7R V and A1 that are simply good at everything – and are priced accordingly. Is this good strategy? We'll find out in years to come, but in the meantime, the result is undeniably great cameras like the A7R V.
So, what we get here is the same 61MP sensor as the A7R IV. While some might be disappointed that it's not an upgrade, that many pixels are difficult to argue with. If you want higher resolution than that, you're probably looking at medium format anyway.
Elsewhere on the camera is an upgraded autofocus system, with enhanced subject detection powered by a new AI processing unit. It's capable of recognising a huge range of subjects, including cars, trains, airplanes and insects as well as the usual humans, animals and birds. According to Sony, this unit also improves metering and auto white balance.
Stabilisation has been dramatically improved, now delivering up to 8 stops of effective exposure compensation with the right lens. Users also have more image recording options to help manage those huge 61MP files, including lossless raw compression, and lower resolution options (26MP and 15MP) for those times you don't need all that detail.
It all adds up to a hell of a camera. Is it worth almost $4,000/£4,000? That's up to the individual user. Our conclusion in our review was as follows: 'If your needs are tilted more towards image quality than outright speed, it's difficult to argue against the Sony Alpha 7R V being the best full-frame stills camera available… if you can justify the A7R V's price, you'll be blown away by just how good it is.'
Pros:
8K video
AI-enhanced autofocus
Big buffer capacity
Huge resolution
Cons:
Very expensive…
And you probably don't need everything it's offering
Best for: making large prints
Best Sony camera for beginners and vlogging: Sony ZV-E10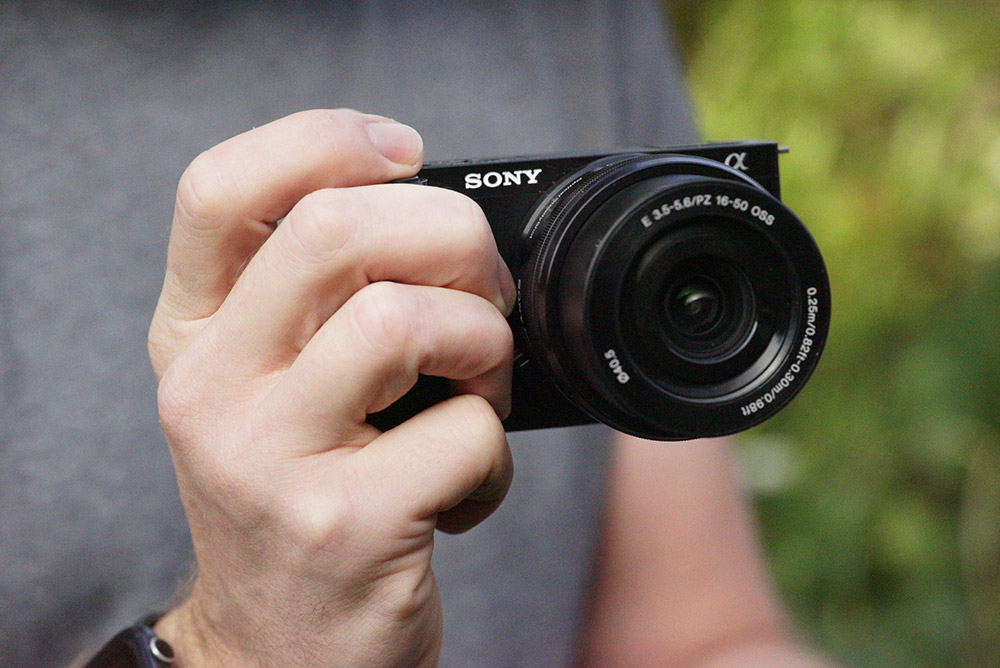 At a glance:
Mirrorless camera
24.2MP APS-C CMOS sensor
11 frames per second shooting
ISO 64-51,200 (extended)
4K 30p video recording
$798 / £749 with 16-50mm PZ lens
Sony's ZV series of cameras are expressly designed for vlogging, delivering a highly portable video setup. The Sony ZV-E10 is the first mirrorless camera in the series; like the A6000, it sports a 24MP APS-C sensor. It takes a lot of design cues from the first camera in the series, the Sony ZV-1 compact, but having the option to swap out E-mount lenses gives you a great deal more flexibility.
The ZV-E10 packs in a lot of vlogger-specific features. Its built-in 3-way capsule microphone gives it on-board audio recording performance that is head and shoulders above most consumer cameras. You can also attach an external mic if you prefer. While its video capabilities won't match those of flagship cameras like the Sony A7S III, the ZV-E10 works brilliantly as an agile setup for run-and-gun vloggers.
You can also think of it as a vlogging-focused evolution of Sony's A6000-series cameras, and while it doesn't have a viewfinder, its vari-angle screen and lower price make it a very compelling alternative.
As we said in our review, 'For content creators there are few creative things that the ZV-E10 won't allow you to do.'
Pros:
Fully articulating 3-inch touchscreen
Lightweight build
Good high-ISO performance
Cons:
No viewfinder
No mode dial
Best for: vloggers who want an agile, portable rig
Best compact full frame Sony camera: Sony A7C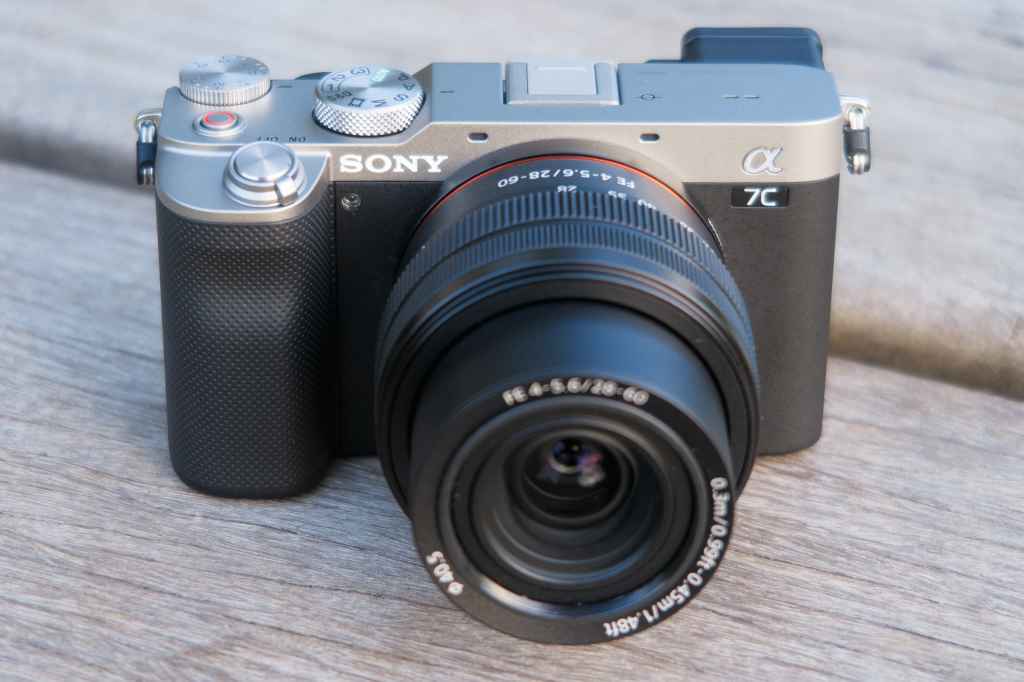 At a glance:
Mirrorless camera
24.2MP full-frame Exmor R CMOS sensor
10 frames per second shooting
ISO 50-204,800 (extended)
4K 30p video recording
$1898 / £1,969 with 28-60mm kit lens
The Sony Alpha A7C is like a compact version of the long-running Sony A7 III model, but with slightly improved video and autofocus features, a vari-angle rear screen and a much more compact rangefinder-style design. The lack of a viewfinder housing on the top, plus a slimmer grip, make this a very compact and pocketable camera for one with a full frame sensor. It's usually sold with Sony's new retracting 28-60mm kit lens, but you can of course use it with all of Sony's full frame FE mount lenses.
Our review was distinctly lukewarm, thanks to this camera's rather small viewfinder and awkward handling, both resulting from its compact design. At the same time, this is Sony's cheapest current full frame mirrorless camera, and could be a good buy for anyone interested in both stills photography and video. The quality of its 4K video and its still images is impressive, and Sony's hybrid autofocus is as effective as ever.
The Alpha A7C probably works best in conjunction with its 28-60mm kit lens or one of Sony's compact prime lenses, like the Sony FE 40mm f/2.5 G. If you intend using larger zoom lenses you might be better off with the regular A7 III model on which this is based.
Pros:
Vari-angle screen
Compact size
Retracting 28-60mm kit lens
4K video
Cons:
Small grip
Conservative specifications
Best for: Travel photography and video
Best APS-C Sony all round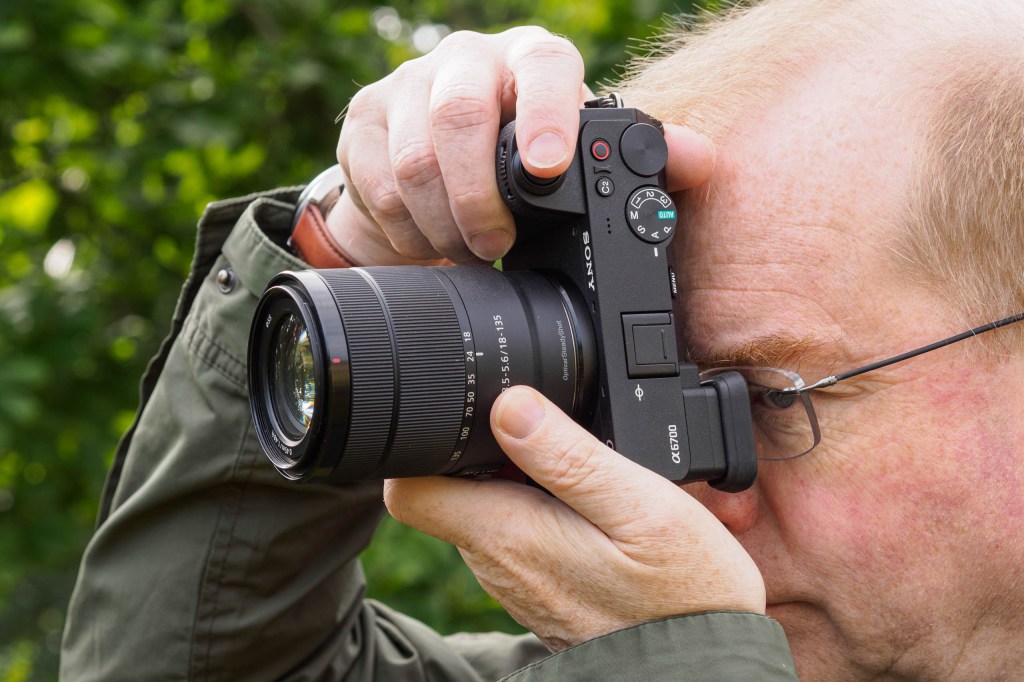 At a glance:
Mirrorless camera
26MP BSI-CMOS sensor
ISO 100-32,000 standard, 50-102,400 (extended)
Up to 11 frames per second shooting
2.36m-dot, 0.7x OLED EVF
3in, 1.04m-dot fully articulated touchscreen
4K video recording up to 120fps
$1498 / £1549 with 16-50mm lens
The Sony A6700 is the latest model in Sony's line-up and replaces the previous flagship A6600 model. It has a new 26MP sensor first seen in the company's FX30 cinema camera, but in body designed for hybrid shooting – i.e. both stills and video photography. The body is slightly thicker than the previous A6600 but still very compact, thanks to its 'rangefinder' design which incorporates an electronic viewfinder set into the back corner rather than mounted on the top of the body.
This is a camera designed for video as well as stills, and it offers a big step up in technical specifications, notably the ability to capture full-width (no crop) 4K video and 30p and 60p oversampled from the camera's full 7K resolution, and even 4K 120p video, albeit with a crop. This camera incorporates Sony's latest AI-driven subject-detect autofocus and the dedicated AI processor first seen in the mighty Sony A7R V.
The A6700 is a very mighty camera indeed, and the only thing stopping it from hitting top spot in our list is its handling and controls, which are improved over previous versions but still sometimes frustrating.
Pros:
Much improved design and control layout compared to A6600
Compact body size relative to its peers
Vari-angle rear screen
In-body stabilization
Powerful video features
Cons:
Controls can be frustrating
11fps burst shooting adequate but no more
Only a single card slot
Best for: vloggers, hybrid content creators and filmmakers
Best Sony camera for professionals: Sony A1
At a glance:
Mirrorless camera
50.1MP full-frame Exmor RS CMOS sensor
30 frames per second shooting
ISO 50-102,400 (extended)
8K 30p video recording
$6,498 / £5,879 body-only
So, speaking of ultra-pro territory – the Sony Alpha A1 is something truly special, and one of the most technologically advanced cameras ever made. It could have topped any of the categories on this list that don't have the word "budget" anywhere near them, but we've picked it as Sony's professional flagship because of its frankly ridiculous ability to shoot at 30 frames per second, maintaining that full 50MP resolution, while adjusting focus and exposure between shots. This is basically cheat mode for wildlife photography. We also have to highlight its 8K video capture, and while that's no longer unique in itself, when you combine it with the A1's resolution and burst-speed, it's a pretty spectacular all-round package.
Of course, the Sony A1 is designed for professional budgets too, and costs more than almost any two other cameras on this list combined. Not only that, there are signs that its dominance is, or was, short-lived. Already we have the Sony A7R V, which can't match the A1's burst speed or 8K video, but does have higher resolution and, for the first time in a Sony camera, a dedicated AI processor for its cutting-edge subject recognition and tracking capabilities.
Nevertheless, we had no choice but to give the Sony A1 the highest possible score in our review; as our Technical Editor Andy Westlake said, it's 'a truly remarkable technological tour de force.'
Pros:
Incredible burst speeds
Class-leading viewfinder
Excels at everything
Cons:
Absurdly expensive
Some more recent Sony models bring newer tech
Best for: big-budget pros
Best Sony camera for sports photography: Sony A9 II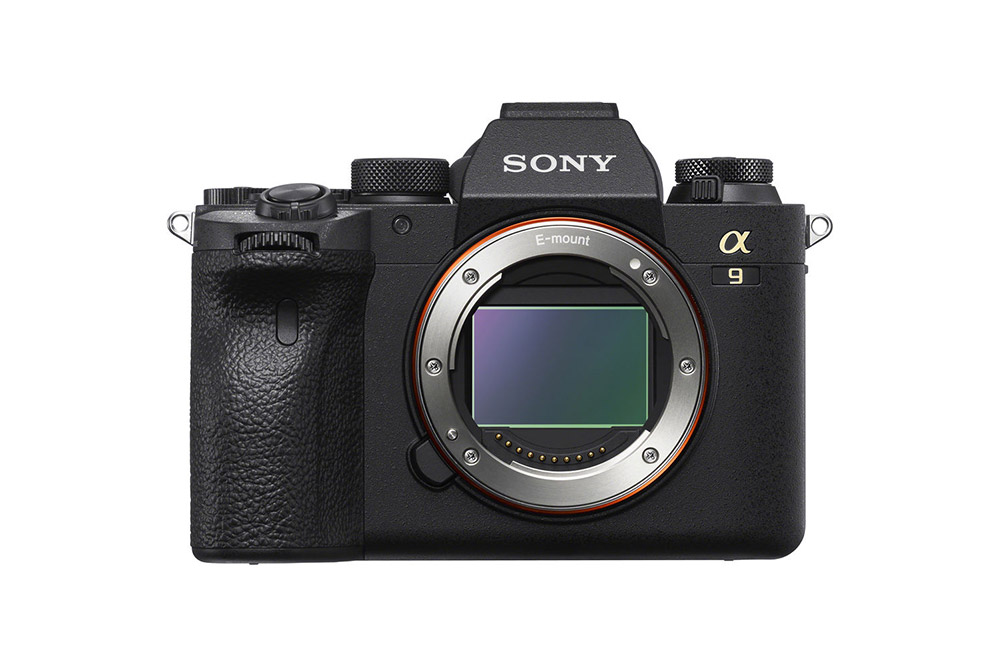 At a glance:
Mirrorless camera
24MP full-frame stacked CMOS sensor
20 frames per second shooting
ISO 50-204,800 (extended)
4K 30p video recording
$4,498 / £3,999 body-only
Sony shook up sports and action photography with its blisteringly fast A9, and the Sony Alpha A9 II is an even more impressive mirrorless camera. The A9 II is designed to be able to capture basically any subject, no matter how fast-moving – its ground-breaking autofocus system is capable of making up to 60 AF calculations per second, and it can shoot at up to 20fps with the electronic shutter, or 10fps with the mechanical. This means you've still got a competitive burst rate in play in situations where you might run the risk of encountering a banding effect due to the quality of the light.
The A9 II burst-shoots with no viewfinder blackout, meaning you can keep laser-focused on your subject. With this and the generous ISO range, it's difficult to think of many other cameras that can match the A9 II for its ability to nail the shot in basically any situation.
Pros:
Fast burst with no blackout
Good high-ISO performance
Incredible auofocus
Cons:
Relatively expensive
Eclipsed at pro level by A1
Best for: sports pros
Best Sony camera for video: Sony ZV-E1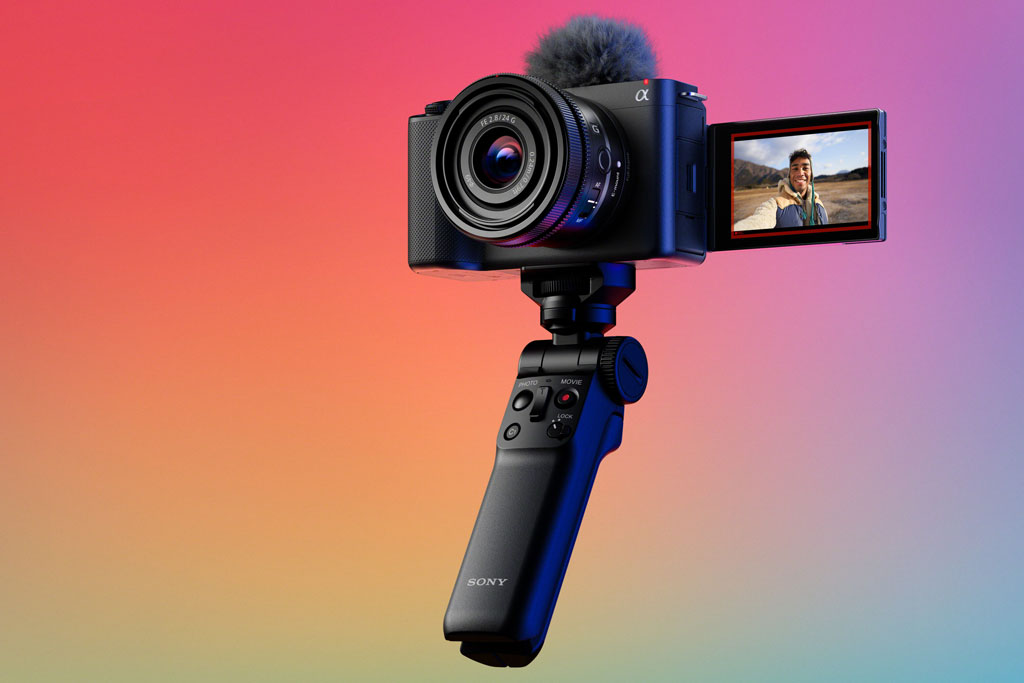 At a glance:
Mirrorless camera
12.1MP full-frame back-illuminated CMOS sensor
10 frames per second shooting
ISO 80-409,600 (extended)
4K 60p video (120p coming in firmware update)
$2,198 / £2,349 body-only
This came as something of a surprise. Whereas previously Sony's vlogger-pitched ZV series had stuck to using APS-C sensor, the Sony ZV-E1 spectacularly bucked the trend, housing the same 12.1MP full-frame sensor as found in the pro-grade A7S III and FX3. While it came with a corresponding price hike compared to other ZV cameras, it's still a good deal cheaper than either of the models it borrowed its chip from.
Fundamentally, the Sony ZV-E1 is a pitch towards serious aspiring YouTubers – those who want to produce high-quality video footage but aren't necessarily all that au fait with the technical ins and outs of doing so. It's small enough to be agile and portable, but still packs in effective stabilisation for run-and-gun vlogging. There are also plenty of features invoking the buzzword of the year – AI, including AI-powered automatic framing, which creates a crop in 4K footage and then uses it to follow a moving subject through the frame – effectively giving the appearance of camera movement even when the ZV-E1's body is completely static. Clever.
There are gripes we have with the camera – we've never been fans of the practice of manufacturers announcing cameras with top-of-the-line features, then revealing that it doesn't actually have those features yet, but will in a few months' time when the firmware update rolls out. But this isn't a practice unique to Sony – they're basically all at it – so we won't gripe too much, and will look forward to the ZV-E1 getting 4K 120p and Full HD 240p when the firmware update arrives in June of this year.
Pros:
A cheaper way to get the A7S III / FX3 sensor
Makes it easy to get high-quality results
Small, but packs in stabilisation
Cons:
Some features locked behind future firmware
Only one card slot
Best for: Video and vlogging
Best Sony for travel photography: Sony RX100 VI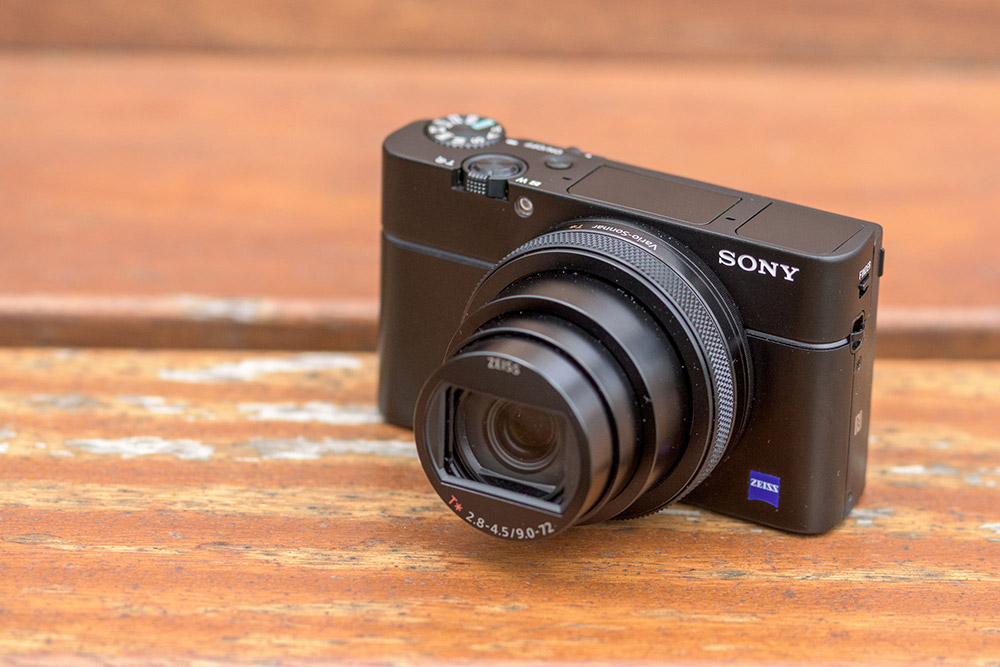 At a glance:
Compact camera with 24-200mm equiv. f/2.8-4.5 lens
20.1MP 1-inch Exmor RS CMOS sensor
24 frames per second shooting
ISO 125-12,800
4K 25p video recording
Around $1100 / £849
Though this isn't the most recent Sony RX100 compact camera (that title belongs to the Mark VII), the price of this sixth iteration has come down enough since release that we think it's the smarter buy for travel photography. However, if you're interested you might want to move fast, as stocks appear to be dwindling.
It's got a much longer built-in lens than previous RX100 cameras, making it more versatile, and also packs in plenty of high-end features for a camera in this class. Having 24fps burst shooting with focus and exposure adjustment, up to a 233-shot JPEG buffer, is no small thing.
The little Sony RX100 VI is still pocketable, meaning it's ideal for city breaks and hikes as it won't add much weight to your bag. The pop-up viewfinder is a nice touch as well, and 4K video at 25p with full pixel readout is super handy.
In our review we were consistently impressed by how much technology was packed into the RX100 VI's tiny body, saying, 'There's no doubt that the Sony RX100 VI is an astounding technological feat.'
Pros:
Lens sharp throughout zoom range
Snappy autofocus
Pop-up viewfinder
Cons:
Small body makes for tricky handling
Pricier than competitors
Best for: world-explorer photographers who travel light
Best Sony camera for travel vlogging: Sony ZV-1 Mark II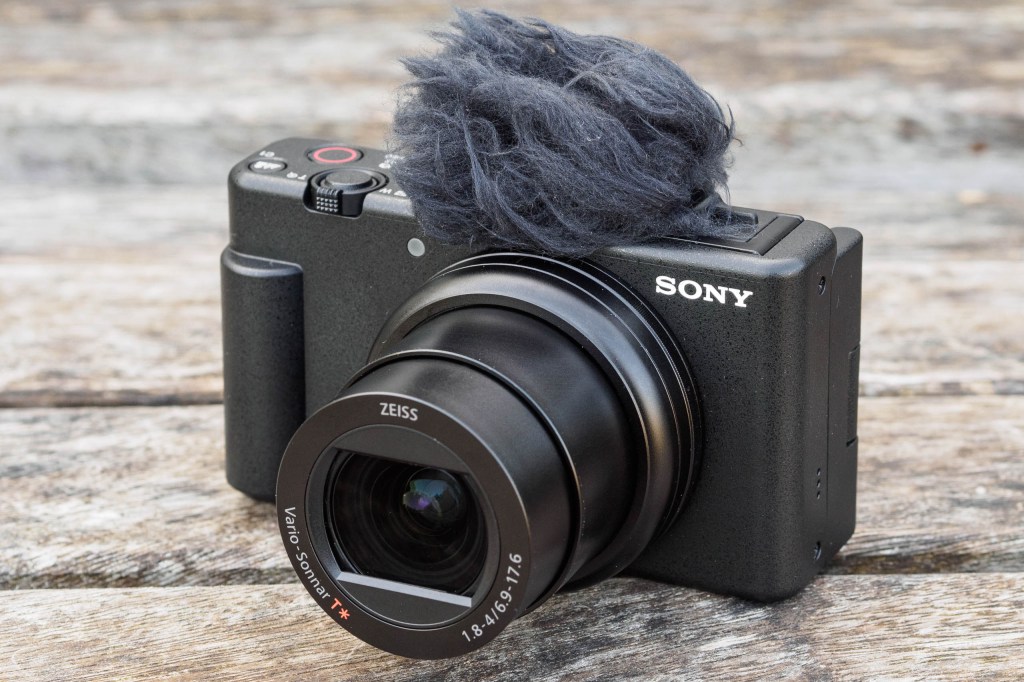 At a glance:
Compact camera
20MP 1-inch type CMOS sensor
24 frames per second shooting
ISO 125-12,800 (ISO 80 extended)
4K 30p video recording
$898 / £869
While it seems unlikely that Sony will produce any more stills-focused compact cameras in the near-future, in the vlogging world these cameras are having something of a renaissance. Enter from stage left the Sony ZV-1 Mark II, the latest release from Sony and a successor to the popular, vlogger-oriented ZV-1.
This isn't so much a replacement for that camera as it is an update. The ZV-1 II offers a similar feature set in a lot of ways, fielding a 20MP 1-inch type CMOS sensor, a flip-around touchscreen. The key difference though is in the lens – the ZV-1 II's lens is significantly wider than that of the ZV-1, covering an 18-50mm equivalent focal range compared to 25-70mm equivalent. This makes it wide enough for arm's length vlogging – a criticism levelled at the ZV-1 – and is unique among zoom compact cameras generally, making the ZV-1 Mark II potentially an interesting camera for stills shooters too.
Naturally it comes with drawback. While you do still get an f/1.8 maximum aperture, this drops to f/2.8 once you zoom past 24mm and f/4 at 35mm. This means you get less in the way of attractive background blur, even when you've activated Sony's Background Defocus mode. This certainly isn't a ruinous issue, but if you do want to capture images with a shallow depth of field and the background nicely thrown out, the original (and significantly cheaper) ZV-1 may be a better choice.
Ultimately though, this is still one of the best best cameras for vloggers. In our review we appreciated how Sony has overhauled the touch interface to make the camera much easier to use, and the new directionality settings on the built-in mics. Vloggers are unlikely to be disappointed with this one.
Pros:
Extra wide zoom lens
Improved touchscreen interface
Easy for vloggers to pick up and use
Cons:
No optical stabilisation
Better background blur on original ZV-1
Best for: vloggers and aspiring YouTubers
Best Sony bridge camera: Sony RX10 IV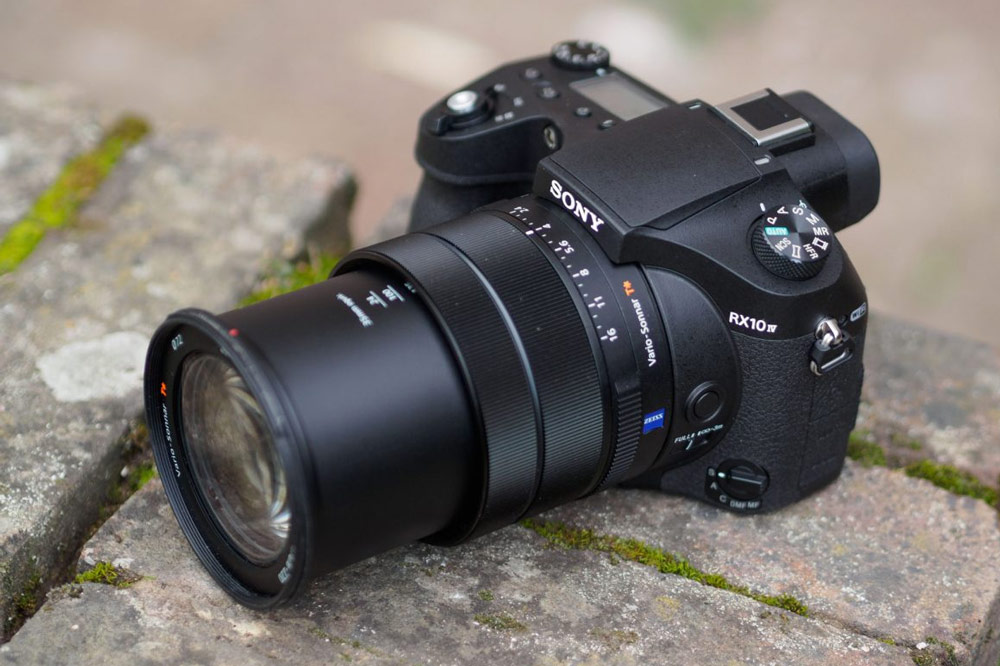 At a glance:
Bridge camera with 24-600mm (equivalent) f/2.4-4 lens
20.1MP 1-inch sensor
24 frames per second shooting
ISO 64-12,800 (extended)
4K 25p video
$1698 / £1499
The Sony RX10 IV is one of the most powerful bridge cameras ever made. A great, self-contained choice for wildlife photography, it pairs a 20.1MP 1-inch sensor with a 24-600mm (equivalent) f/2.4-4 lens, and also sports an incredibly capable autofocus system that consistently nails moving subjects.
The asking price has come down a little since launch, making the RX10 IV a much more tempting prospect than it was in the past. Those who want a marriage of image quality and convenience in a camera should really consider the RX10 IV.
In our testing, we found that the sensor/lens combination delivers excellent image quality across the board. Many bridge cameras offer an enormous shooting range, but in practice their image quality is overly compromised at the extreme ends of their big lenses. No such issues here – you can push the Sony RX10 IV to 600mm and still get great images, though there is some fall-off if you stop down past f/8.
Our verdict? 'The Sony Cyber-shot RX10 IV sets a new standard for all-in-one superzoom models. If you're interested in getting an all-in-one travel camera, or simply want to photograph your local wildlife without needing to buy a huge zoom lens for a DSLR, it's the best you can buy.'
Pros:
Huge, high-quality zoom
Fast burst shooting
Price has come down
Cons:
Screen tilts but is not fully articulated
No AF-area joystick or AF-on button
Best for: wildlife photographers who want an all-in-one package
Best used Sony cameras
Here's a selection of Sony cameras which are no longer sold new but can be strongly recommended as used buys. There are plenty of these on the used camera market, often in excellent or as-new condition and showing few signs of wear. If your main interest is video, you might be better off going for one of the new Sony cameras above, but if you are principally interested in stills photography, these models deliver much of the resolution and performance of current models, but at a fraction of the price.
Best used Sony camera for beginners: Sony A6000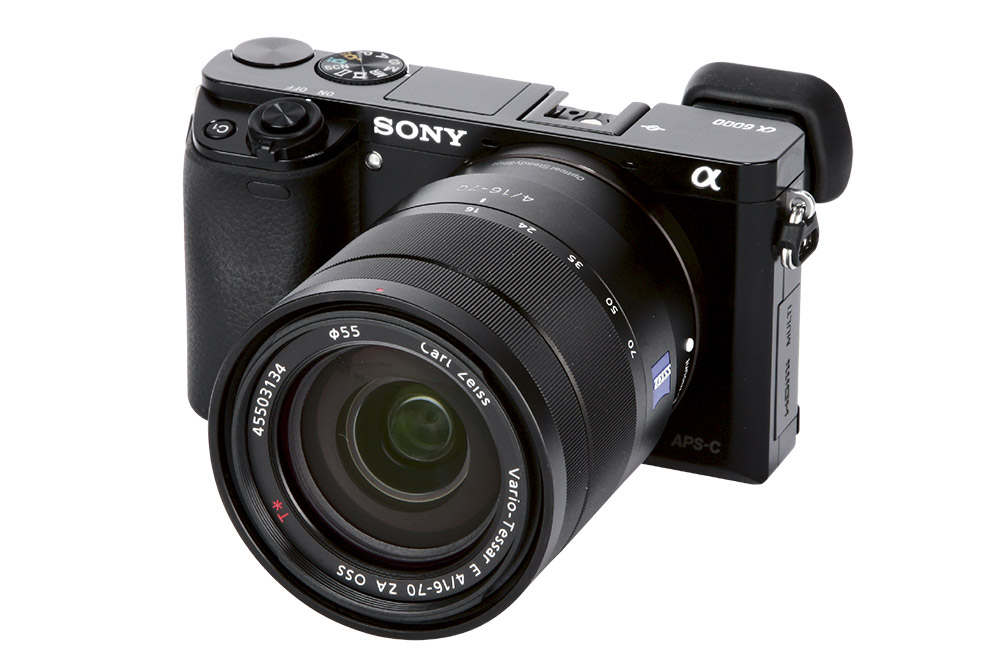 At a glance:
Mirrorless camera
24.3MP APS-C CMOS sensor
11 frames per second shooting
ISO 100-25,600
Full HD 60p video recording
Around $650 with lens / £419-499 with lens
This fantastic camera has been around since 2014, and the fact that it's still one of the best mirrorless cameras for beginners is an indicator of how many things Sony got right with it. The Sony Alpha A6000 kicked off an entire series of APS-C mirrorless cameras for enthusiasts, and over the years its price has come down to the point where it's one of the best budget cameras you can buy. There are also plenty of E-mount lenses designed specifically for APS-C cameras, so you won't feel short-changed when it comes to the glass.
It's amazing how many of the A6000's specs are still competitive today. The autofocus system can acquire a subject in as little as 0.06 seconds, and the burst mode can manage 11fps – all of which is more than enough for speedy action photography. The only area where the A6000 has started to fall behind is video, as it pre-dates the 4K boom, and doesn't have a mic jack.
In our review when the A6000 came out, we said, 'Top-spec technology and a host of cutting-edge features may just see the Alpha 6000 mirror the longevity and success of its predecessor and keep it competitive in years to come.' Not to toot our own horns, but we called that one pretty well.
Pros:
Fantastic value for money
Good burst speeds
Sleek, attractive design
Cons:
Showing age in video
No in-camera raw processing
Best for: cash-conscious beginners and enthusiasts
Best used Sony camera for image quality: Sony A7R II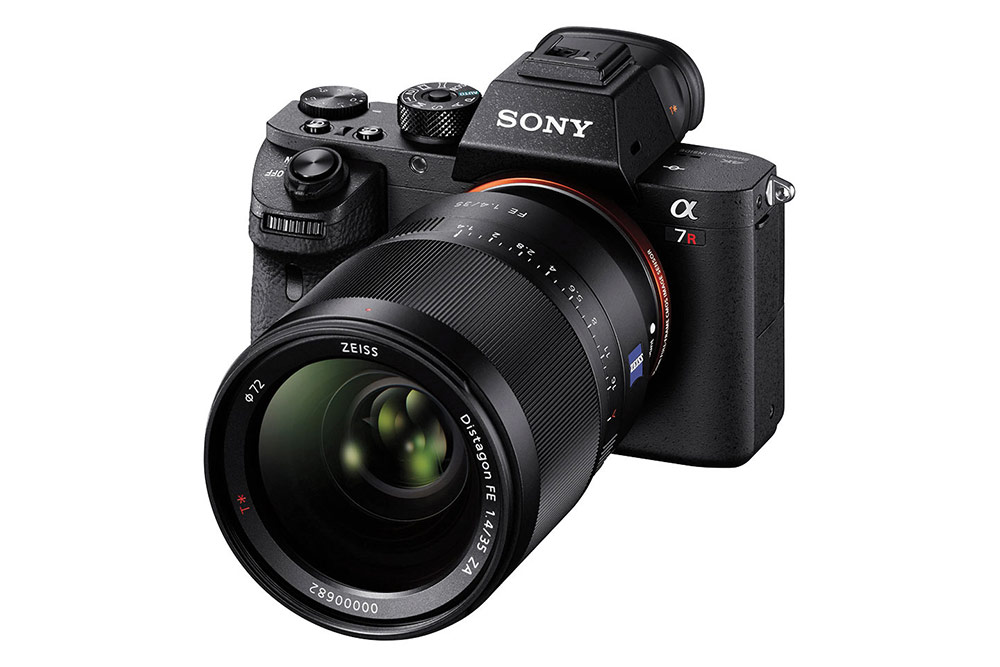 At a glance:
Mirrorless camera
42.4MP Exmor R BSI-CMOS sensor
5 frames per second shooting
ISO 50-102,400 (extended)
4K 30p video
Around $1,200-$1,300 / £750-950 (used, body-only)
Released in 2015, the full-frame Sony A7R II has since been discontinued. However, it is still widely available on the second-hand market, and if you're looking for high-resolution full-frame shooting, we reckon it's one of the best bargains you'll find.
It's a camera that demands plenty of accuracy on the part of the user. 42 megapixels is an unforgiving resolution, and if you're a hair off on your focusing, it's going to be noticeable. Fortunately, the Sony A7R II was the first high-resolution mirrorless camera to come sporting 5-axis image stabilisation, meaning it's easier to shoot at slow shutter speeds and still get pin-sharp shots.
We published a special feature not long ago on why the Sony A7R II is one of the best used cameras you can buy, and one of the features we singled out was its high-ISO performance. You can push the A7R II all the way up to ISO 25,600, and it'll still handle detail really well.
The A7R II proved something of a favourite among the professional photography community. Landscape pro Joe Cornish was blown away by the high-ISO performance of the A7R II, and appreciated its lightweight build for use out in the field. Meanwhile, we also saw motorsport photography pro Nick Dungan put the A7R II through its paces on the track. It's not really designed for this genre, but the A7R II did well at nailing challenging shots, and Nick ended up concluding he would seriously consider adding it to his kit bag.
Pros:
Superb resolution for the money
Does very well at high ISOs
Relatively lightweight and portable
Cons:
Only one card slot
Pedestrian 5fps burst rate
Best for: getting ultra-high resolution as cheaply as possible
Best used Sony A-mount camera: Sony A77 II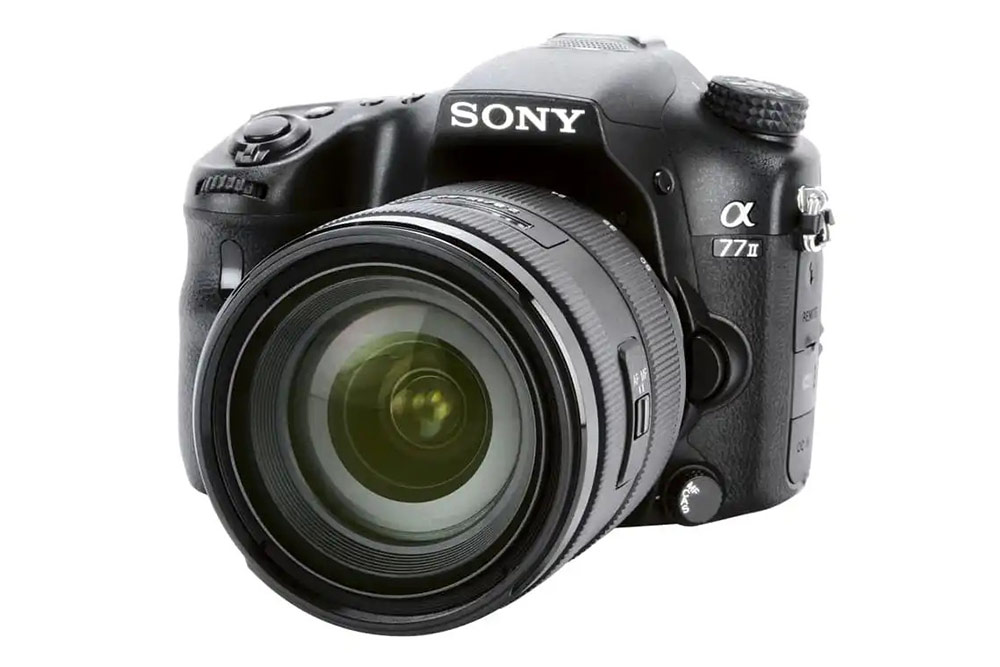 At a glance:
SLT (single-lens translucent) camera
24.3MP APS-C Exmor CMOS sensor
12 frames per second shooting
ISO 50-25,600 extended
Full HD 60p video
$300 / £400 (used, body-only)
Ah, A-mount. Once a vital component of Sony's camera line-up, long since discarded in favour of the much more successful E-mount mirrorless cameras. Sony may not have ever quite admitted that there won't be new A-mount cameras and lenses in the future, but the ones that were released are still perfectly solid in their fundamentals, and can be picked up for a great price on the second-hand market.
The Sony A77 II is one of the last A-mount cameras ever released. Not the very last – that was the A99 II, but that one still costs too much even on the used market to be really worth buying. The A77 II, on the other hand, can be picked up for a very reasonable outlay indeed. It's an SLT camera, which is short for single-lens translucent, and in form and function it very much resembles a DSLR. With 24MP of resolution and 12fps burst shooting, it still has pretty competitive specs today.
The sensor is APS-C, and the A77 II was clearly pitched to compete with contemporary APS-C speedsters like the Canon EOS 7D and Nikon D7100. As such, it sported a pretty spiffy autofocus system, with 79 phase-detection points. At the time, we described this as 'staggering'. Naturally, it does not come close to being staggering in 2023, but it's still pretty good, especially with subject tracking.
The A77 II is a bit of a curio of a camera, and won't be one for most people due to the lack of a decent upgrade path. However, it provides decent value for money on the second-hand market, and is worth looking into, particularly if you like the look of A-mount lenses.
Pros:
Good burst speeds and autofocus
Solid APS-C resolution
Reasonable used prices
Cons:
No more lenses/cameras coming in future
Translucent mirror reduces light by 0.3EV
Best for: bargain hunters, casual photographers
Found your perfect Sony camera? Why not have a look at some of our choices for the best Sony E mount lenses, or have a look at our other buying guides, and our latest reviews, for more ideas.
Follow AP on Facebook, Twitter, Instagram, and YouTube.