Things are hotting up in the market for mirrorless zoom lenses – Tamron UK distributor, Transcontinenta, has announced further details and launch of the Tamron 17-50mm F/4 Di III VXD for the popular Sony E-mount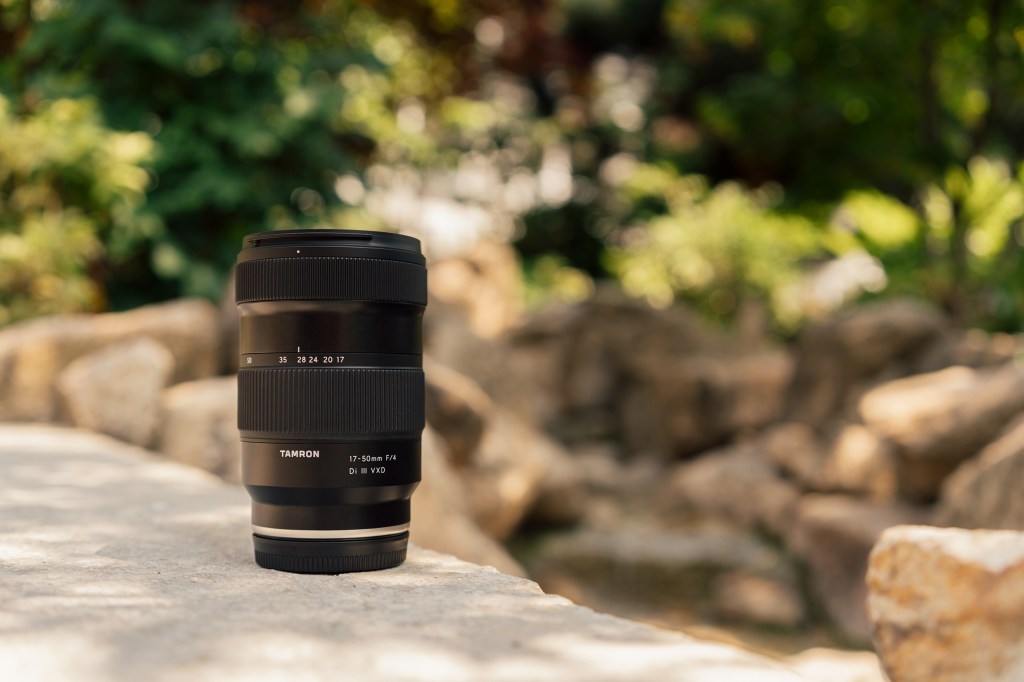 Tamron's new 17-50mm F4 for Sony mirrorless cameras is a wide-angle zoom with a constant F4 aperture covering ultra wide-angle to standard focal lengths, making it ideal for both stills photography and video recording, Tamron claims.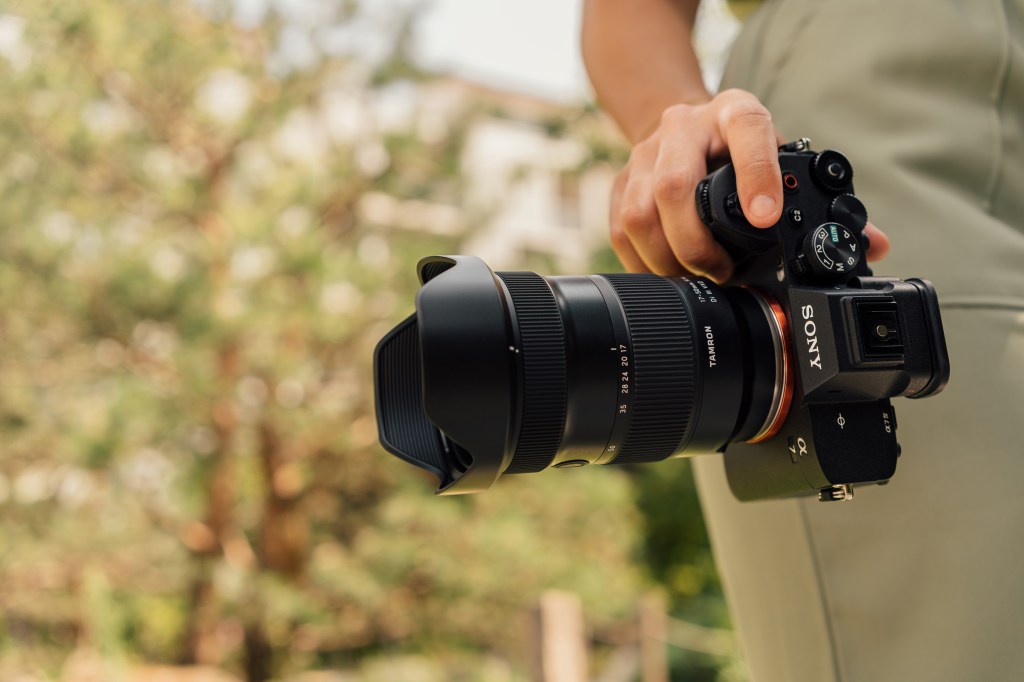 The lens incorporates the company's VXD (Voice-coil eXtreme-torque Drive) linear motor focus mechanism for fast and quiet autofocus, and the physical length of the lens does not change while zooming.
Adding to the lens's versatility is a MOD (Minimum Object Distance) of 0.19m (7.5in) at the wide end and 0.3m (11.8in) at the tele end.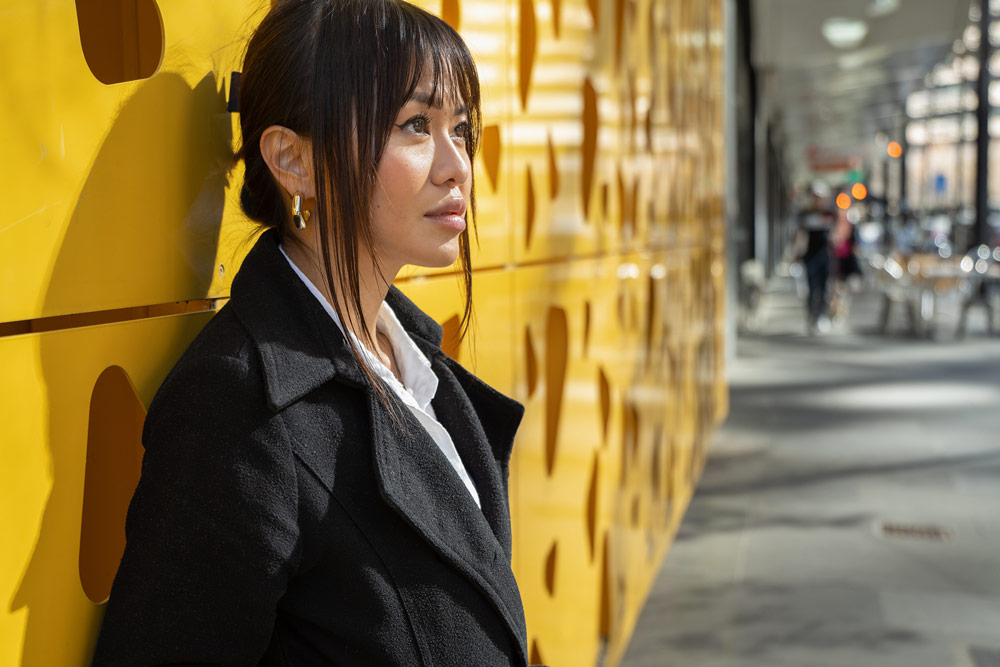 The Tamron 17-50mm F/4 Di III VXD for full-frame Sony E-mount will be available from Tamron retailers in the UK and Ireland from the end of October. The recommended retail price will be £749.99 in the UK and €829.99 in Ireland.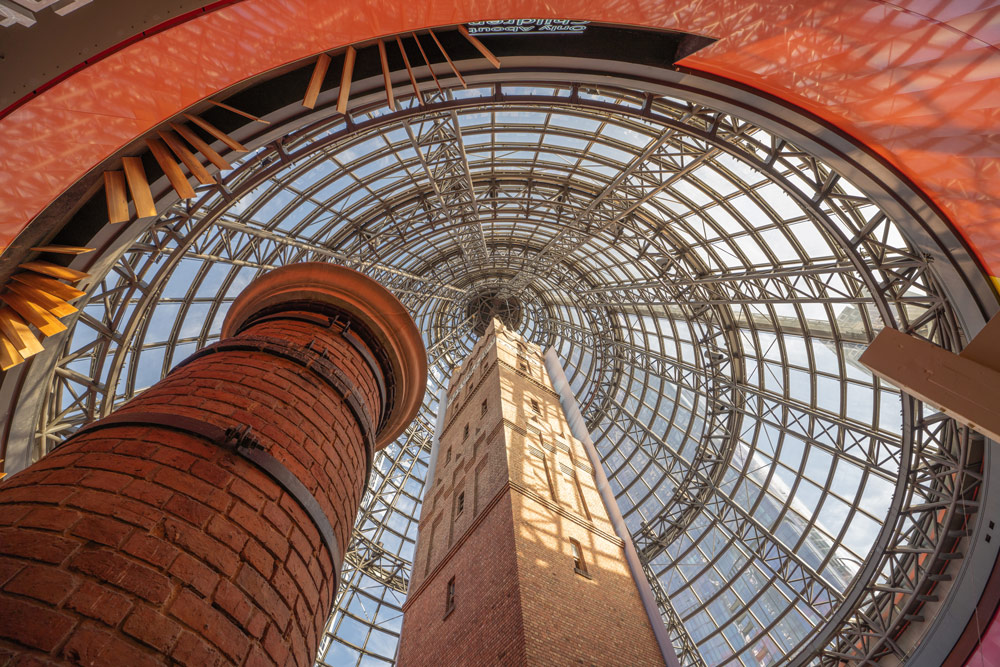 From Transcontinenta UK
The ideal "walk around" lens, the new 17-50mm F4 zoom offers great portability and convenience and makes it possible to shoot a variety of content, both still images and video, from sweeping landscapes to snapshots, all without switching lenses.
The Tamron 17-50mm F/4 Di III VXD – product highlights
Zoom lens from ultra wide-angle to standard focal length at constant F4 aperture
No need to switch lenses— users can zoom from ultra wide-angle 17mm for dynamic expressions to snapshot photography at the 50mm standard focal length end, an angle of view close to that of human vision. What's more, the wide-open aperture of F4 is consistent across the entire zoom range and thereby maintains constant exposure when zoomed in or out. Whether shooting still images or video, the new 17-50mm F4 has you covered.
High optical performance and image quality throughout the entire zoom range
With the expert arrangement of 15 lens elements in 13 groups, including three LD (Low Dispersion), a GM (Glass Moulded Aspherical), and two hybrid aspherical lens elements. The new 17-50mm lens efficiently suppresses chromatic and other optical aberrations, ensuring clear capture of fine details from edge-to-edge in all images. The lens also delivers outstanding bokeh at the F4 wide open aperture, creating appealing shots in which subjects such as trees and flowers that colour the seasons pop out against the background in natural landscape photography.
Compact for easy handling with internal zoom for superlative balance
The 17-50mm F4 weighs just 460g (16.2oz) and is only 114.4mm (4.5in) long, a form factor that is well-balanced on a Sony mirrorless camera body. The lens employs an internal zoom mechanism that keeps the lens barrel at its fixed length, so it's easy to balance when framing still or video shots or when paired with a video rig or gimbal stabilizer. Additionally, the new zoom features Moisture-Resistant Construction and Fluorine Coating. The easy handling provided by its compact size makes it a great choice for active scenarios such as mountain climbing or other outdoor activities.
Fast and accurate AF for still and video shooting
The 17-50mm F4's AF drive uses VXD linear motor focus mechanism to achieve class-leading high-speed and high-precision autofocusing. With fast and accurate focusing of moving objects, plus excellent subject-tracking performance, users can readily shift into a fast-paced shooting rhythm. Thanks to the quiet operation during AF, the lens is superb when shooting still images or video for low noise shooting in silent settings.
Outstanding close-range shooting performance expands versatility
The MOD of the 17-50mm F4 are 0.19m (7.5in) at the wide end and 0.30m (11.8in) at the standard 50mm end. The working distance at 17mm is only about 5.7cm (2.3in), closer even than most non-zoom lenses. Users can freely get close to the subject and can enlarge the foreground against a blurred background, or comfortably focus without needing to change their shooting position even in places with limited space.
Additional built-in features for greater convenience
Tamron Lens Utility software, which expands the possibilities of still imaging and video capture
Moisture-Resistant Construction and Fluorine Coating
67mm filter size, same as most other Tamron lenses for mirrorless cameras
Further reading
The best Sony E-mount lenses
The best Sony cameras
The best lenses for video