Sigma has announced that the 100-400mm F5-6.4 DG DN OS | Contemporary lens will soon be available for Fujifilm X-mount cameras, adding to the line-up of X-mount lenses from the Aizu, Japan, based manufacturer.
Previously, the lens was available in Sony E and L mounts and we rate it very highly. Sigma has also announced the availability of the 23mm F1.4 DC DN | C lens for X mount. This lens is already on sale in Sony E and L mounts.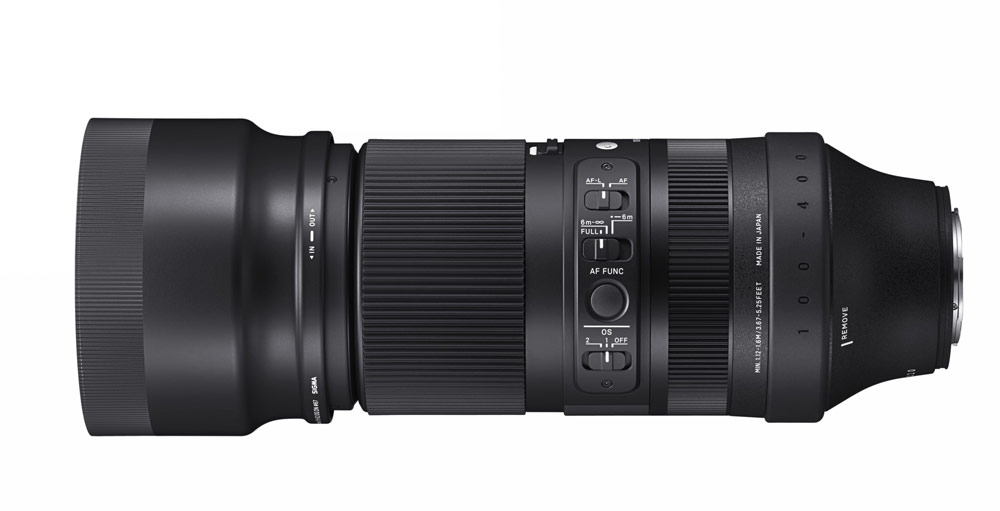 The Sigma 100-400mm F5-6.3 DG DN OS | Contemporary has been optimised for use on Fujifilm APS-C cameras and can take advantage of the crop sensor to give an equivalent focal range of roughly 150-600mm. This optimisation has also increased its effective optical stabilisation from four to five stops.
Owing to differences in camera software between Fujifilm and Sony E-mount/L-Mount systems, the AF/MF Switch and AF-L button have been replaced with a new AF Function Setting switch and AF Function button. The switch changes the Function Button on the lens between AF and AF-L modes.
The lens also supports dual action zoom, which means it can be zoomed or out by turning the zoom ring, or by pushing and pulling the lens hood. You can also set the AF Limiter switch on the side of the lens to control the focus range, to reduce 'hunting' when shooting busy scenes and when subjects are a set distance away.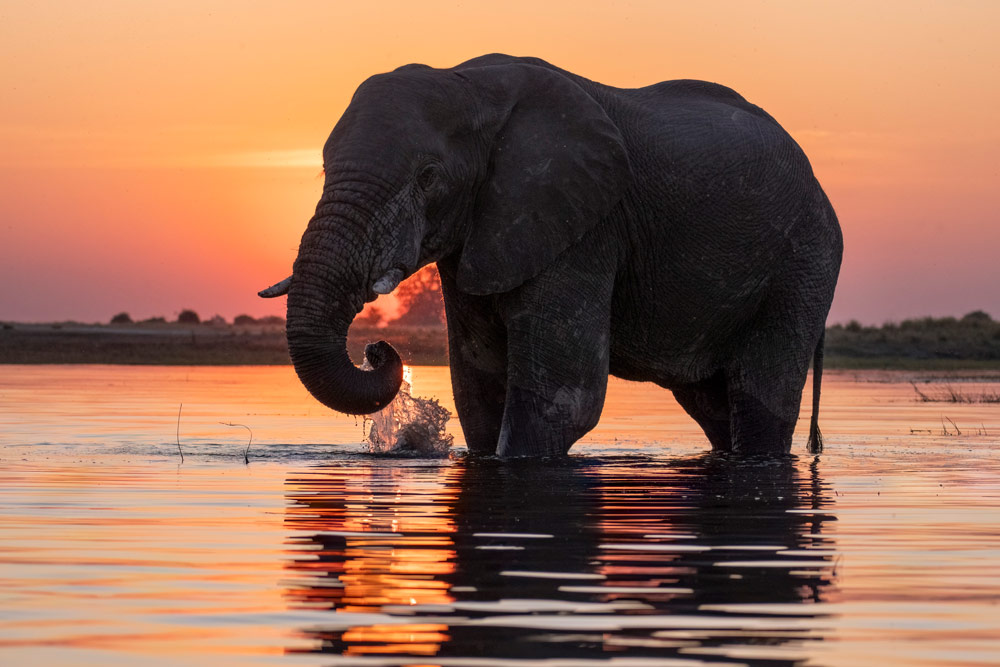 'Macro and portrait photographers can take advantage of the 1:4.1 magnification ratio and 160cm minimum focus distance at 400mm to capture close-up images with creative background compression,' Sigma adds.
Key features of the Sigma 100-400mm F5-6.3 DG DN OS | Contemporary
22 elements in 16 groups (4 SLD, 1 FLD)
OS (Optical Stabiliser) function (5 steps)
Inner focus system
Compatible with high-speed autofocus
Stepping Motor
Compatible with Lens Aberration Correction
*Function available on supported cameras only.
Support DMF and AF+MF
Super Multi-Layer Coating
AF Function button
Focus Limiter switch
AF Function Setting switch
OS switch
Zoom Lock switch
Mount with Dust and Splash Resistant Structure
Tripod Socket (TS-111) (optional)
Designed to minimise flare and ghostin
Nine-blade rounded diaphragm
Durable brass bayonet mount
The Sigma 100-400mm F5-6.3 DG DN OS | Contemporary will be available from the 23rd September and cost £899.99.
Fast 23mm prime for X-mount, too
Sigma has also announced that its 23mm F1.4 DC DN | C lens for Fujifilm X-mount will soon hit the shelves – it's already onsale in Sony E and L mounts.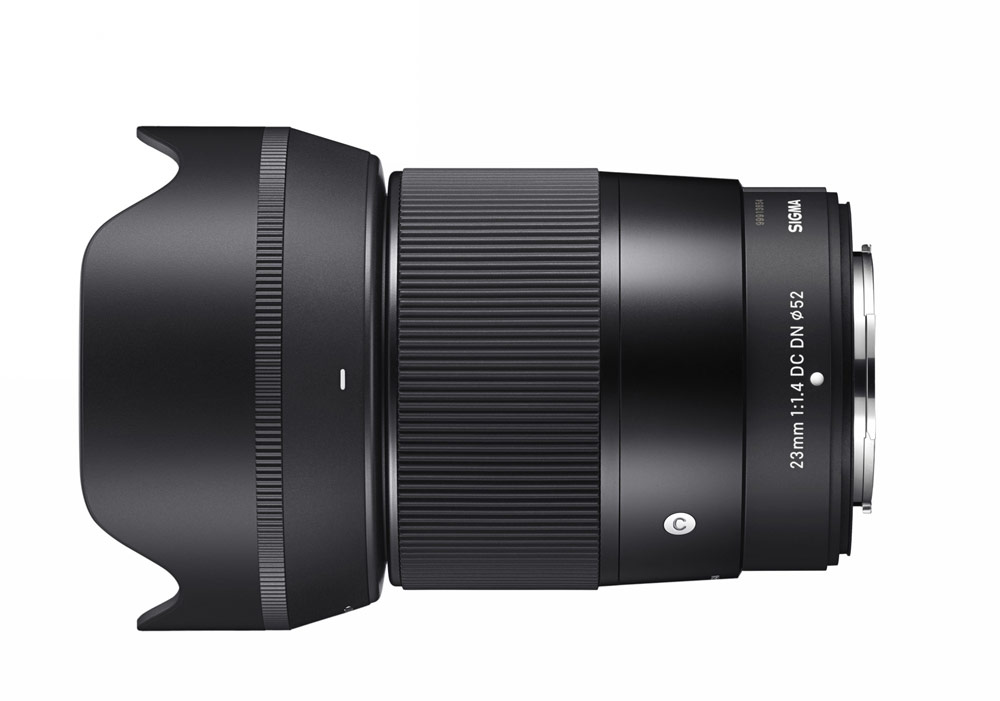 As well as a fast maximum aperture, this versatile prime lens has 13 elements in 10 groups, including three SLD elements and two aspherical elements, and is relatively light and compact at 340g.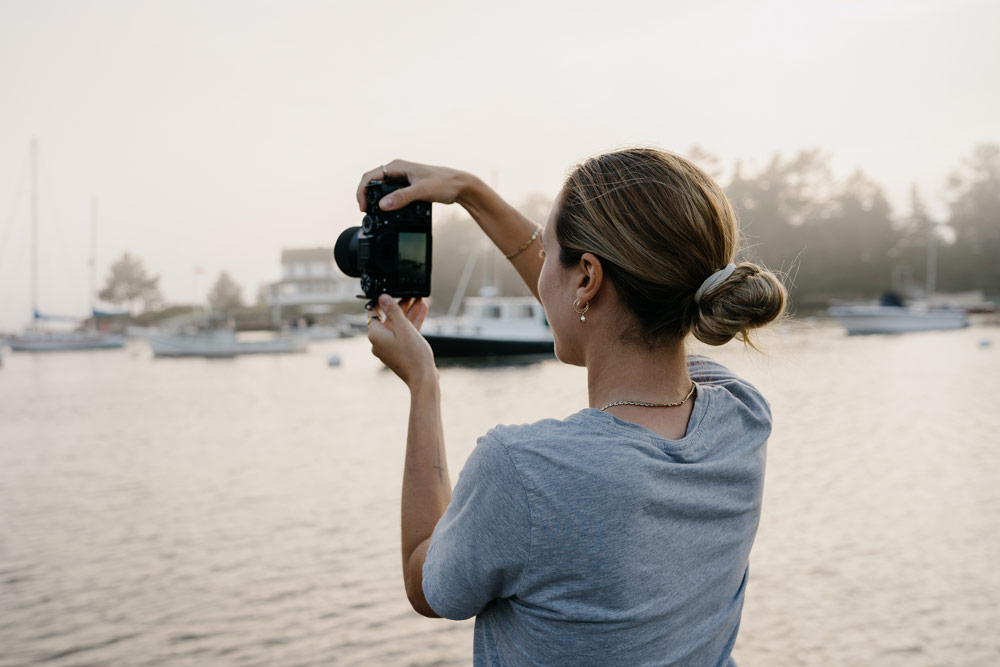 It also includes a quiet, high-speed stepping motor that can lock onto subjects quickly and can be used with AF modes such as focus tracking and eye detection.
Key features of the Sigma 3mm F1.4 DC DN | Contemporary
Lens construction: 13 elements in 10 groups with 3 SLD and 2 aspherical lens elements
Inner focus system
Compatible with high-speed autofocus
Stepping Motor
Compatible with Lens Aberration Correction
(function available on supported cameras only)
Supports DMF and AF+MF
Super Multi-Layer Coating
Petal Type Hood LH554-01
Mount with dust and splash resistant structure
Designed to minimise flare and ghosting
Nine blade rounded diaphragm
Durable brass bayonet mount
This lens goes onsale on the 23rd of September for £449.99
Further reading
Which are the best mirrorless cameras you can buy
Best Fujifilm X-mount lenses you can buy
What are the smallest, most portable mirrorless cameras
DSLRs vs mirrorless cameras