Sigma 24-70mm f/2.8 DG OS HSM Art review: Introduction
Users of full frame DSLRs and mirrorless cameras have a tough decision to make when choosing a standard zoom. The 'professional' choice would be a 24-70mm f/2.8 zoom, but if you opt for a 24-105mm f/4 you'll typically find there's a good saving to be made over a 24-70mm f/2.8. However, what you save in cost and gain in having a little more reach at the long end, you lose out in terms of maximum aperture. If you're after a versatile zoom that performs as well in low light as it does creating a shallow depth of field wide-open, a pro-spec 24-70mm f/2.8 is definitely the way to go.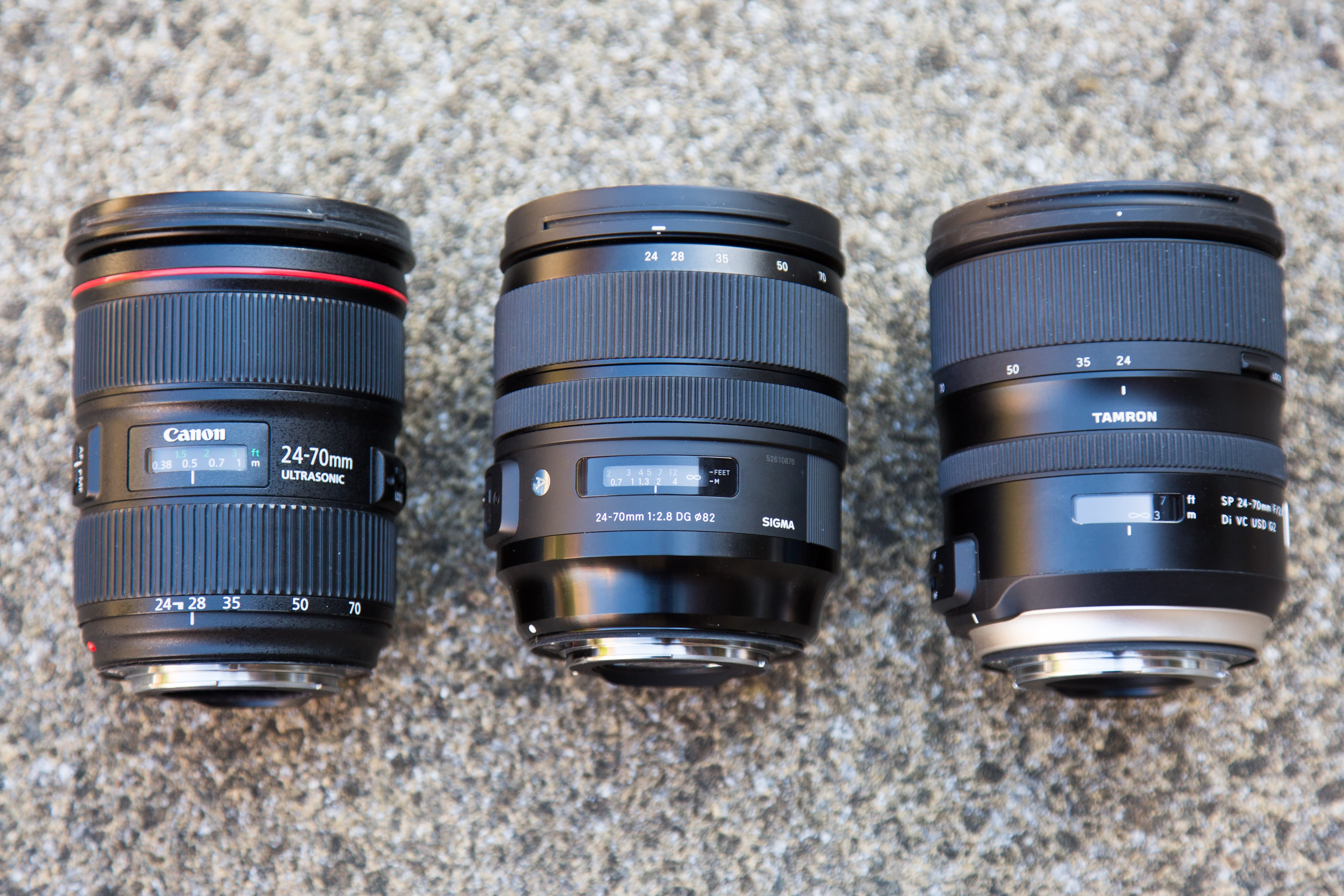 The Sigma 24-70mm f/2.8 DG OS HSM Art is available in Nikon F, Canon EF and Sigma SA mounts. It replaces the ten-year old Sigma 24-70mm f/2.8 EX DG HSM and at $1420 / £1149 is a more affordable alternative to the Canon EF 24-70mm f/2.8L II USM ($2607 / £2109) and Nikon AF-S 24-70mm f/2.8E ED VR ($2594 / £2099). Both these lenses made it into our Best EF-mount zoom lenses for Canon and Best F-mount zoom lenses for Nikon roundups.
There is a mirrorless version; the Sigma 24-70mm f2.8 AF DG DN Art is available in both Sony FE and L-mount versions for $1296 / £1049. Canon mirrorless users, though, will need to use the Sigma MC-11 mount adapter.
The Sigma 24-70mm f/2.8 DG OS HSM Art for DSLRs is a lens we've been intending to review for some time, but how good is it and should those after one of the finest performing standard zoom lenses consider it?
Sigma 24-70mm f/2.8 DG OS HSM Art review: Features
The Sigma 24-70mm f/2.8 DG OS HSM Art is designed as a go-to lens for many different photographic applications. To maximise its appeal with a wide range of users it has an optical design that we're told is optimised for DSLRs and mirrorless cameras boasting a resolution of up to 50 million pixels.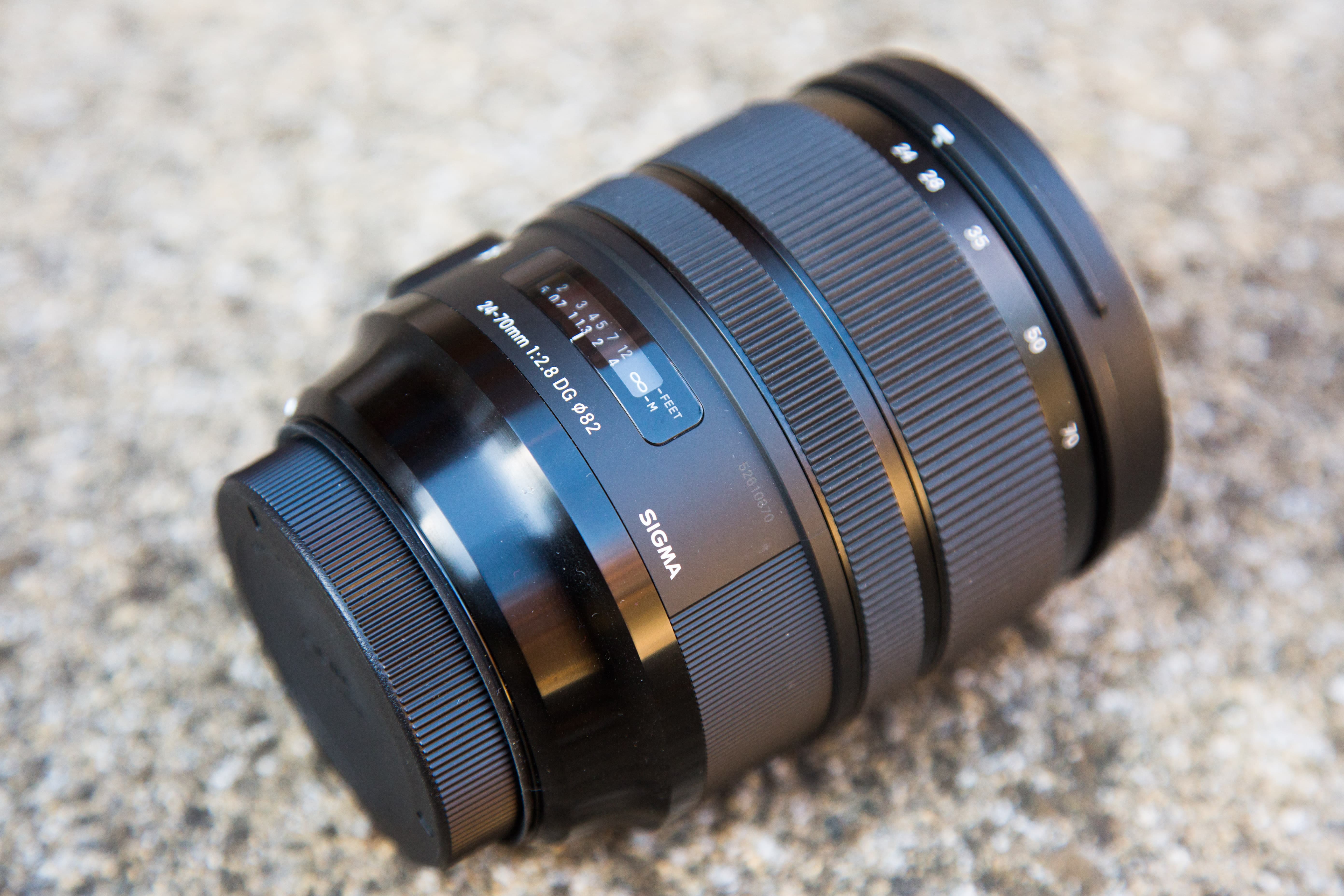 The lens construction consists of 19 elements in 14 groups with 9 rounded aperture blades. As part of this design, three special low dispersion (SLD) glass elements and four aspherical elements are used to curtail optical aberrations. To keep flare and ghosting under control the front element benefits from Sigma's super multi-layer coating that also contributes to sharp, high-contrast images in backlit conditions.
Users will find that the lens also incorporates an electromagnetic diaphragm mechanism, allowing it to receive the appropriate signals from the camera body for a reliable auto exposure performance during continuous shooting.
Focus distance range
Sigma has once again used its hypersonic motor (HSM) to keep focusing fast and quiet, but this has been refined since previous versions to deliver 1.3x more torque and provide a more stable performance across its 37cm-infinity focus distance range.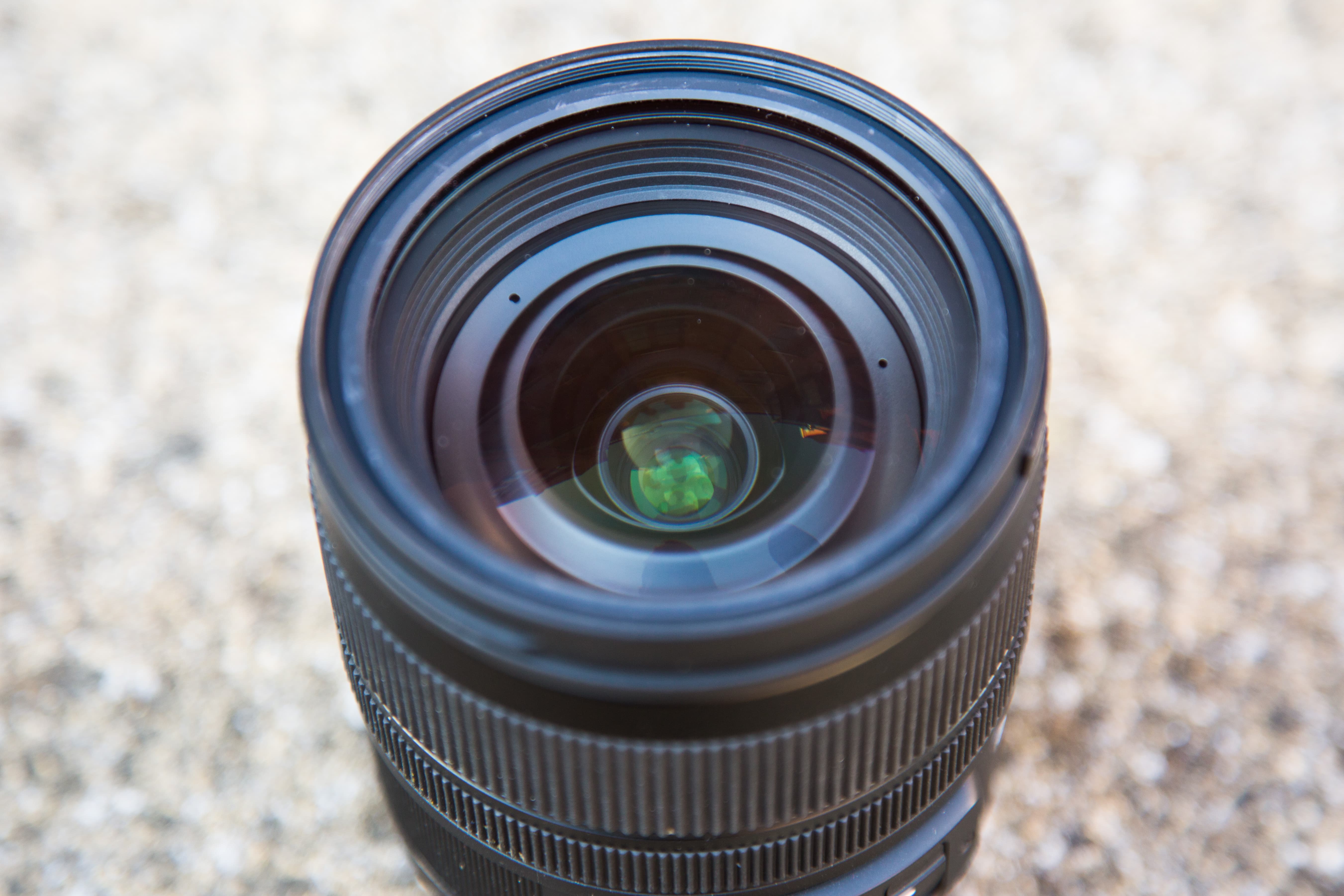 Unlike the Canon EF 24-70mm f/2.8L II USM, this Sigma zoom features an optical stabiliser that allows you to shoot up to 4-stops slower than would otherwise be possible. This does not, however, trump another of its close rivals – the Tamron 24-70mm f/2.8 Di VC USD G2 – which has the highest vibration compensation level of its class and is effective to 5-stops.
Other noteworthy features include full-time manual focus, which allows the lens to be switched to manual focus simply by rotating the focus ring, an 82mm filter thread, and full compatibility with Sigma's USB dock to update firmware and adjust focusing parameters using the company's Optimization Pro software.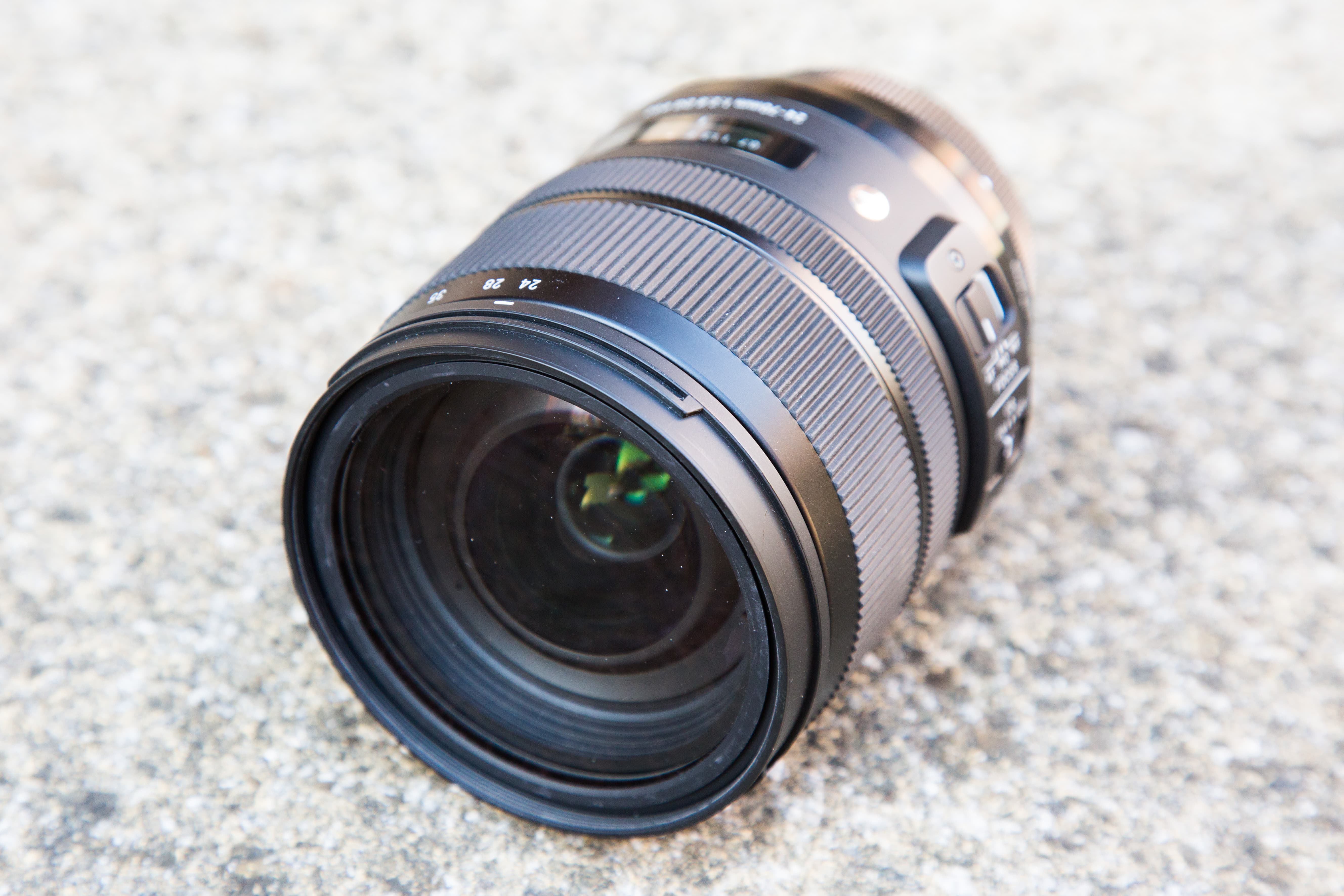 Sigma 24-70mm f/2.8 DG OS HSM Art review: Build & handling
The lens has a clean, practical design – something we've come to associate with Sigma's Art-series lenses. From distance it could be mistaken for the Sigma 24-105mm f/4 DG OS HSM, but in terms of size it's fractionally thinner and slightly stubbier.
Though some will be disappointed that it's not a weather-sealed optic, Sigma has made the barrel robust enough that it should stand up to challenging shooting environments that serious photographers encounter.
The barrel contains a large amount of metal in its construction and external moving parts feature thermally stable composite (TSC), which is resistant to thermal expansion and contraction. At the rear there's a rubber ring that compresses against the camera mount to form an effective seal against dust and moisture. The front element also features a water and oil-repellent coating that allows it to be wiped clean easily.
Weight
In terms of weight it's heavier than its Canon and Tamron rivals, but is 50g lighter than Nikon's offering. As with most lenses that weigh over 1kg, it handles best with cameras that offer a large, comfortable handgrip and benefits from support in the palm of your left hand.
A fairly thin manual focus ring is positioned in front of the focus distance window. Ahead of this is the zoom ring that has its focal length markings printed towards the front. Both the zoom and focus rings are rubberised and it's easy enough to work out which is which from behind the camera. The feedback of both rings on our review sample was excellent. The manual focus ring provides sufficient resistance for precise focusing adjustments and the zoom ring operates consistently smoothly and requires little effort to extend it to its maximum reach.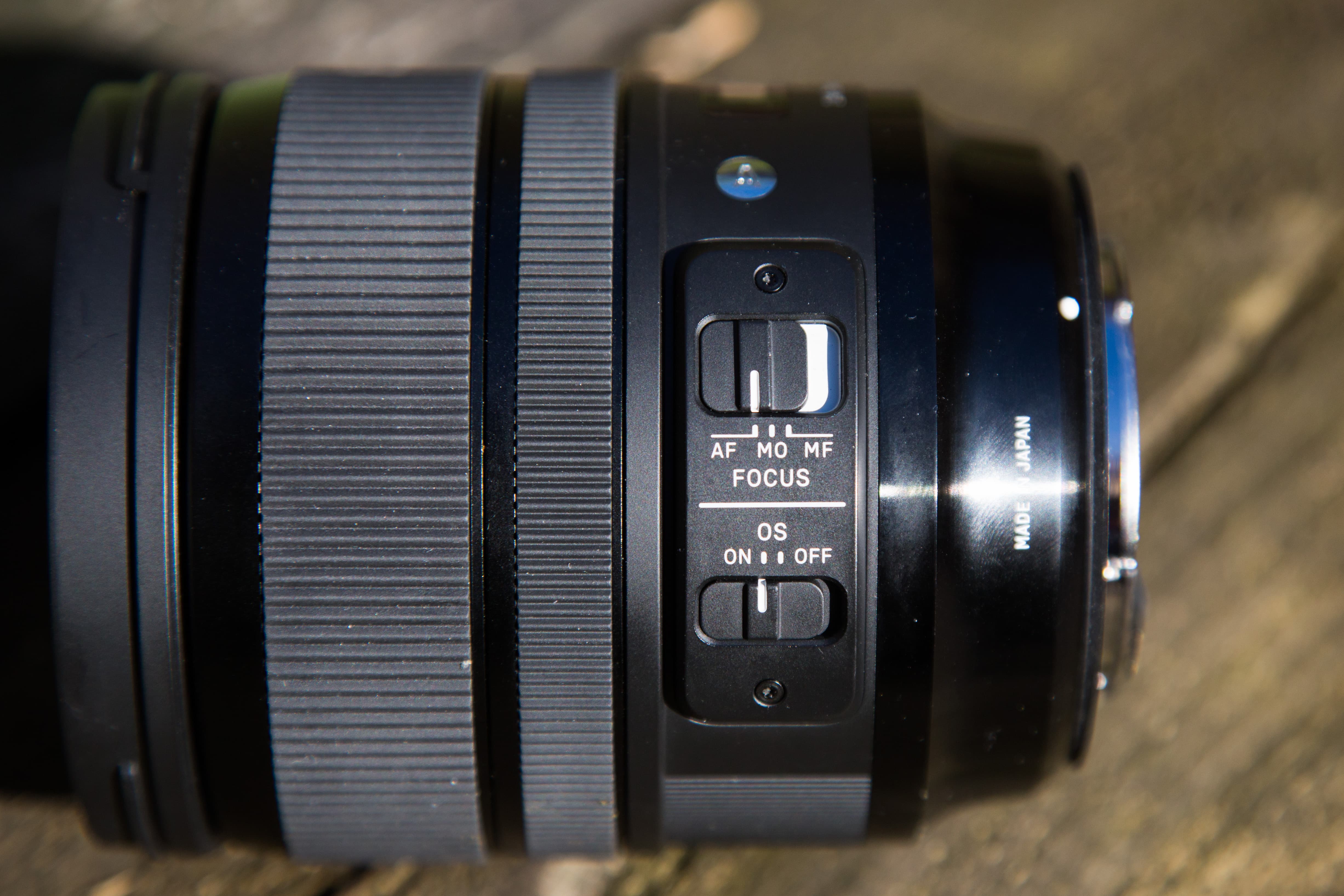 There are two switches to be found on the side of the barrel. Setting the AF/MF switch to its central position engages manual override (MO) and the optical stabilisation is set to on or off using the switch below.
Sigma 24-70mm f/2.8 DG OS HSM Art review: Image quality
One of the main benefits of choosing a standard zoom with a constant aperture of f/2.8 ahead of an f/4 version is the way it permits the use of faster shutter speeds in low light. The image below is a good example and by shooting wide open at f/2.8 I was able to keep the sensitivity below ISO 1000 whilst maintaining a 1/60sec shutter speed in order to keep the subject sharp and the image free of hand shake. This was aided further still by the effective optical stabilisation, which does an excellent job of suppressing shake, especially at the longer end of the zoom.
Inspecting our Image Engineering tests, which are carried out at each aperture setting at three focal lengths, revealed a spike in centre sharpness when the lens is stopped down from f/2.8 to f/4, with high sharpness figures being returned between f/5.6 and f/8. Corner sharpness is better at wider focal lengths than at the long end and improves gradually as it's stopped down to f/5.6-f/8.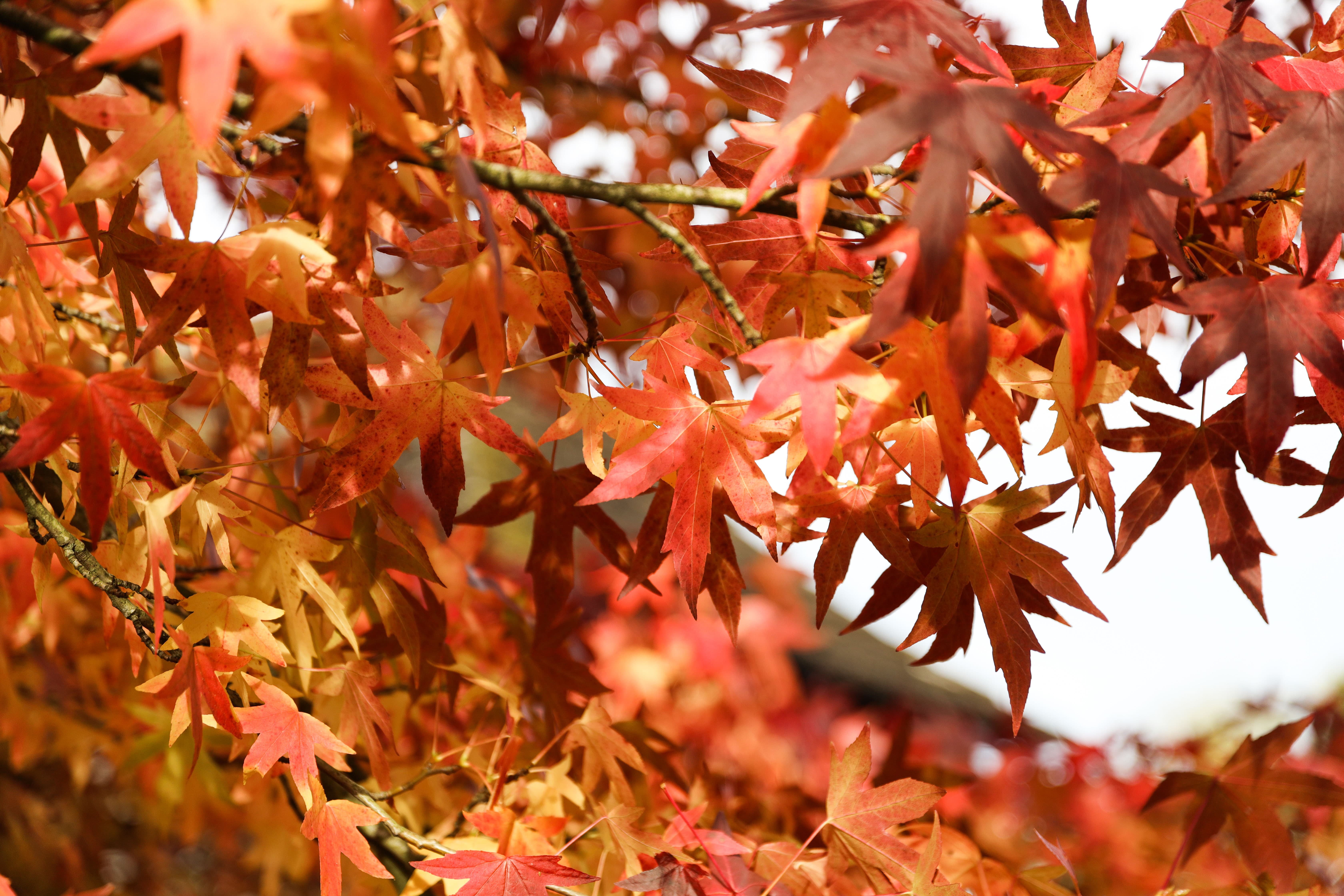 Superb results wide-open
While the sharpest results are obtained by stopping down, shooting at f/2.8 creates some very satisfying images. As the photographs that support this review illustrate, f/2.8 is good to use when you want to emphasise a subject from a busy background and a create pleasing bokeh in out of focus areas.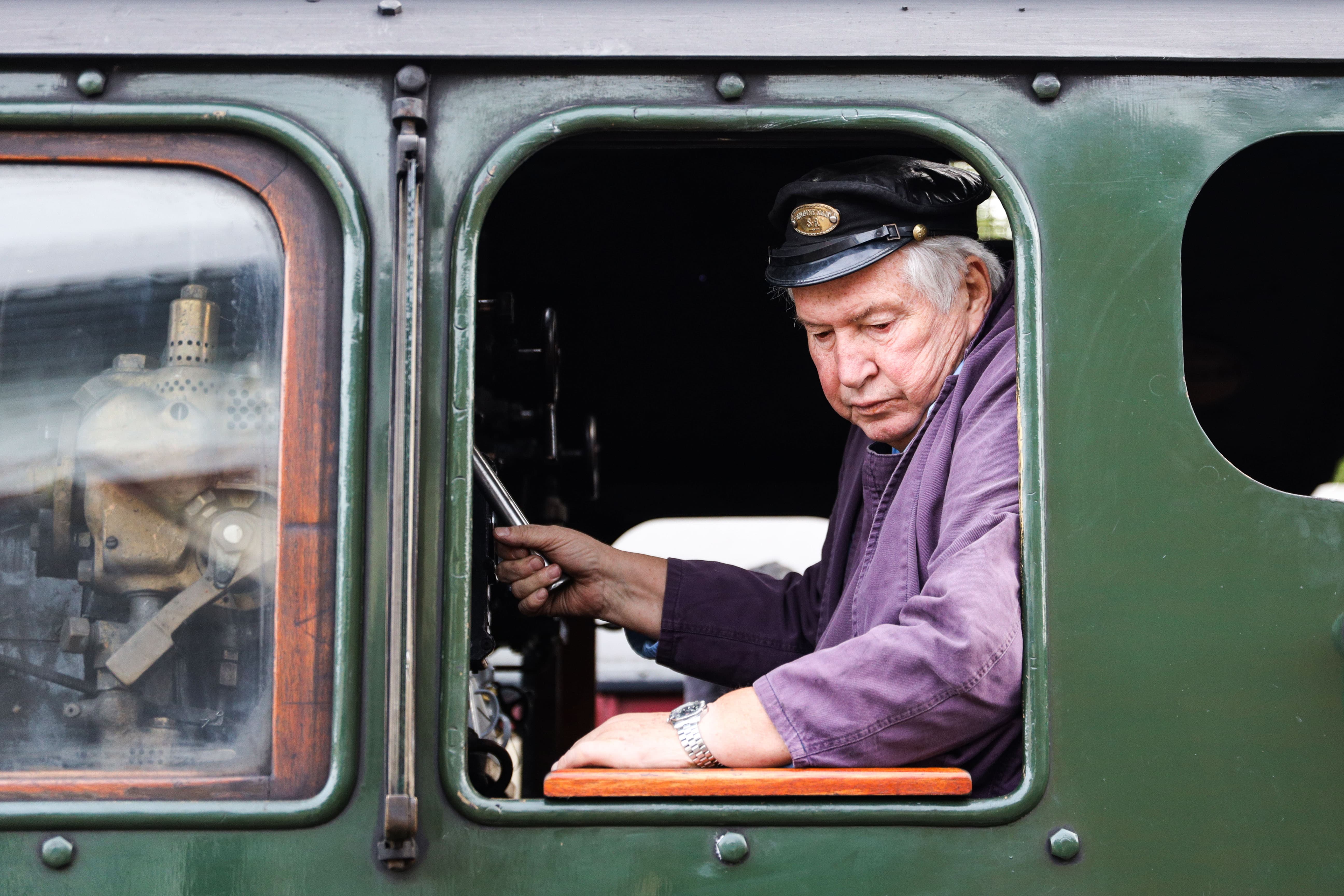 Vignetting is prominent at the wide end of the zoom at f/2.8, where corners appear approximately 1.4EV darker than the centre. Corner shading is less obvious at f/4 and by stopping down to f/5.6 it vanishes almost completely. The lens is supported by Adobe so if you find yourself shooting at wide apertures and would like to remove vignetting later during post processing you can select the Enable Profile Corrections option from within Lightroom or Photoshop and it'll automatically and effectively correct the image for you.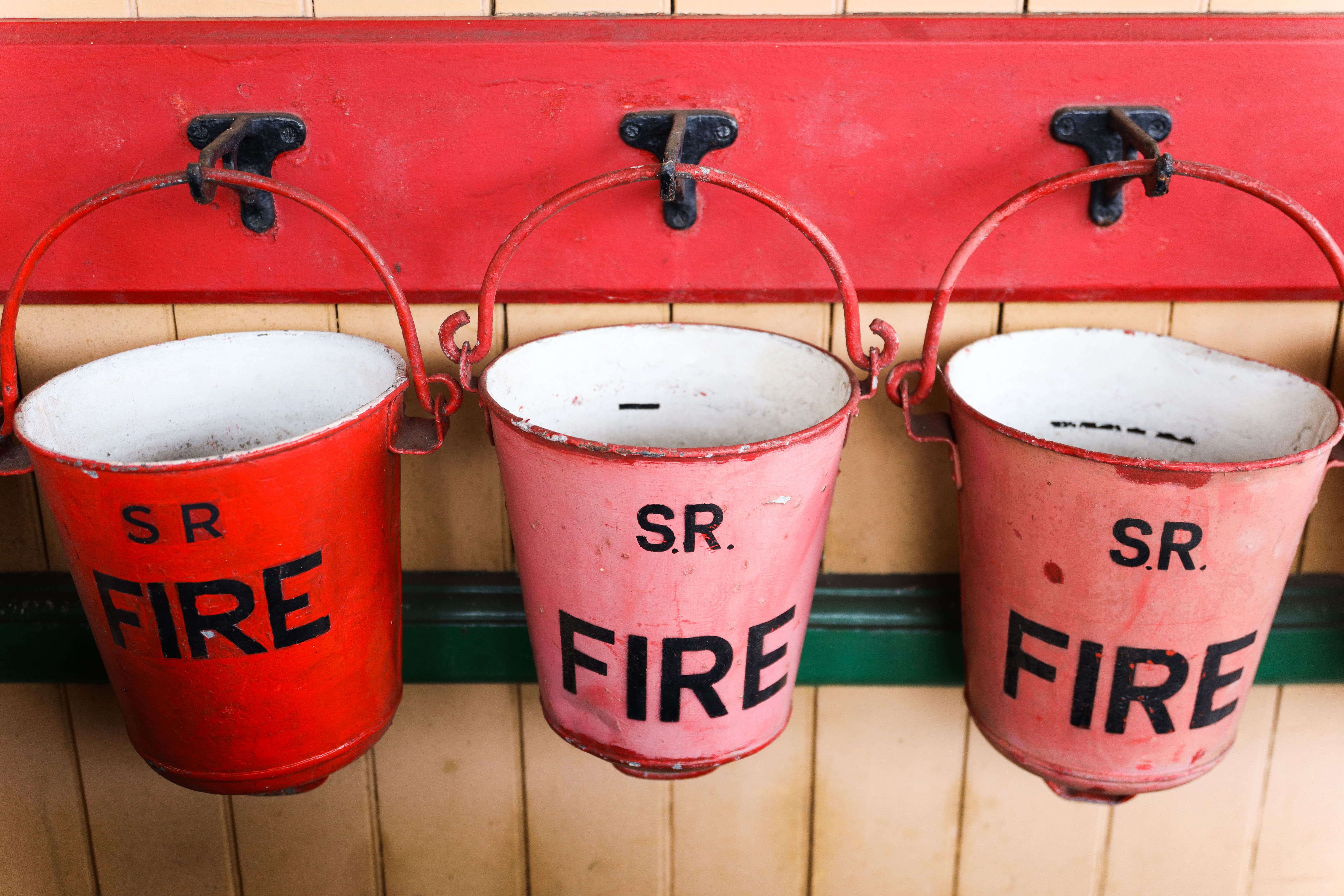 It's a similar story correcting distortion. Leave the image untouched and you'll be aware of barrel distortion at 24mm, which diminishes as you zoom in towards 35mm. Mild pincushion distortion also appears as you encroach 70mm. This level of distortion isn't a major concern however. It's easily fixed by applying a lens profile and this distortion is common with most standard zoom lenses covering a wide to short telephoto focal length.
Sigma 24-70mm f/2.8 DG OS HSM Art review: resolution, shading and curvilinear distortion
Resolution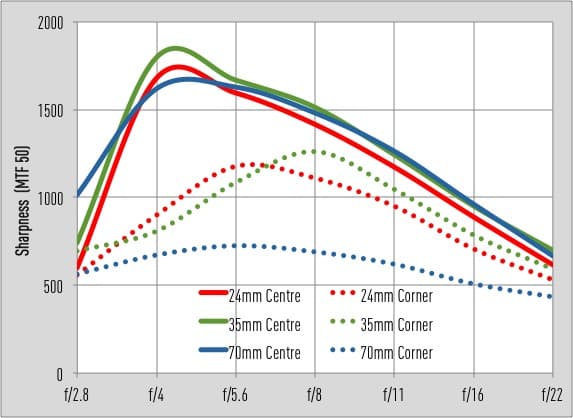 For our Image Engineering Tests, the Sigma 24-70mm f2/8 DG OS HSM Art was paired up with the Canon EOS 5DS R. Users of the lens will find that centre and corner sharpness improves considerably by stopping it down from its maximum aperture. Centre sharpness at all focal lengths peaks between f/4-f/5.6, with the best edge-to-edge sharpness being located between f/5.6-f/8. Corner sharpness never reaches the same level as centre sharpness and our results tell us that it delivers sharper results into the corners at wider focal lengths than it does at the far end of the zoom. Sharpness drops off beyond f/11 as diffraction takes effect.
Shading
Use the lens at the widest point in the zoom range at f/2.8 and you'll notice that the corners of images appear darker than the centre by approximately 1.4EV. This reduces to 1EV at f/4, with shading becoming less noticeable in real-world images by the time you reach f/5.6. Vignetting isn't quite as severe in the middle to far end of the zoom, but can still be traced in images captured at f/2.8 so it's recommended to enable lens profile corrections if you have access to them.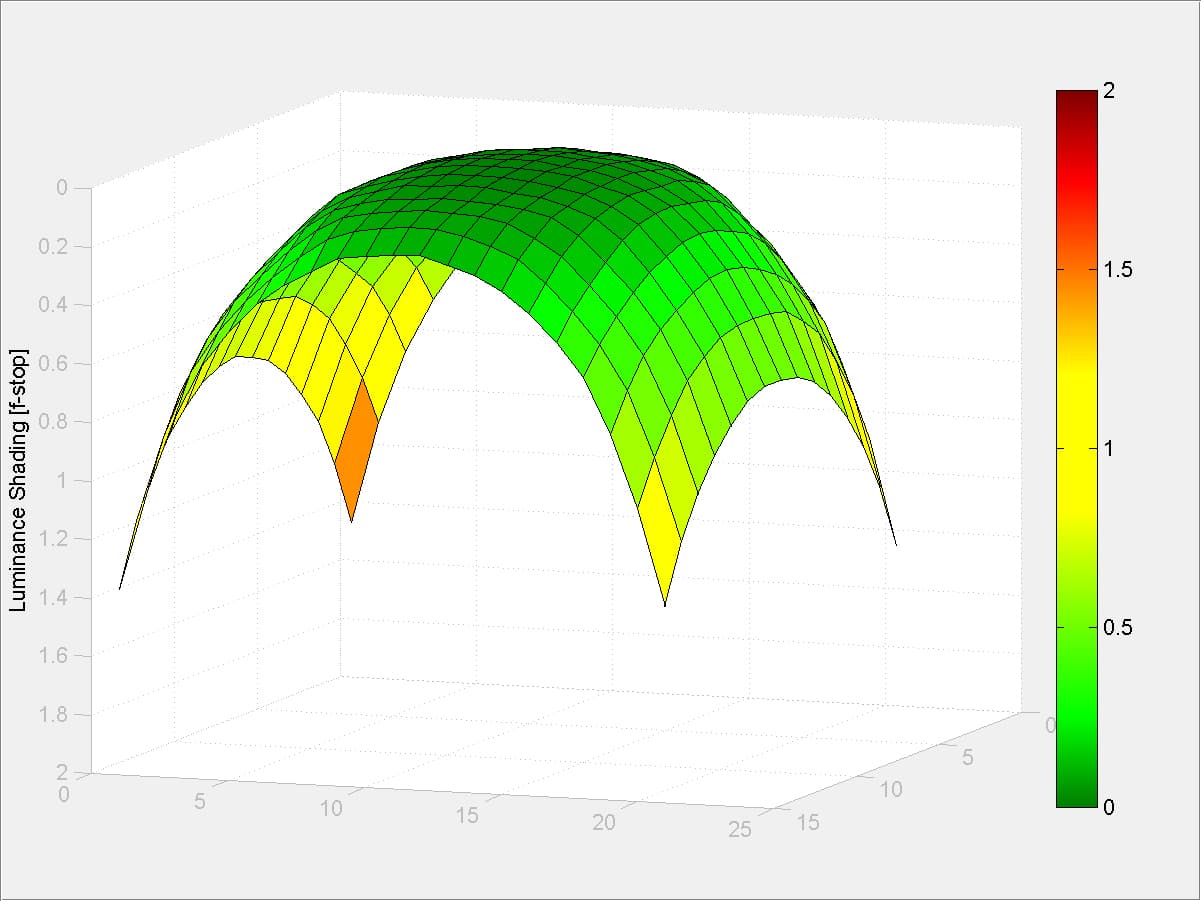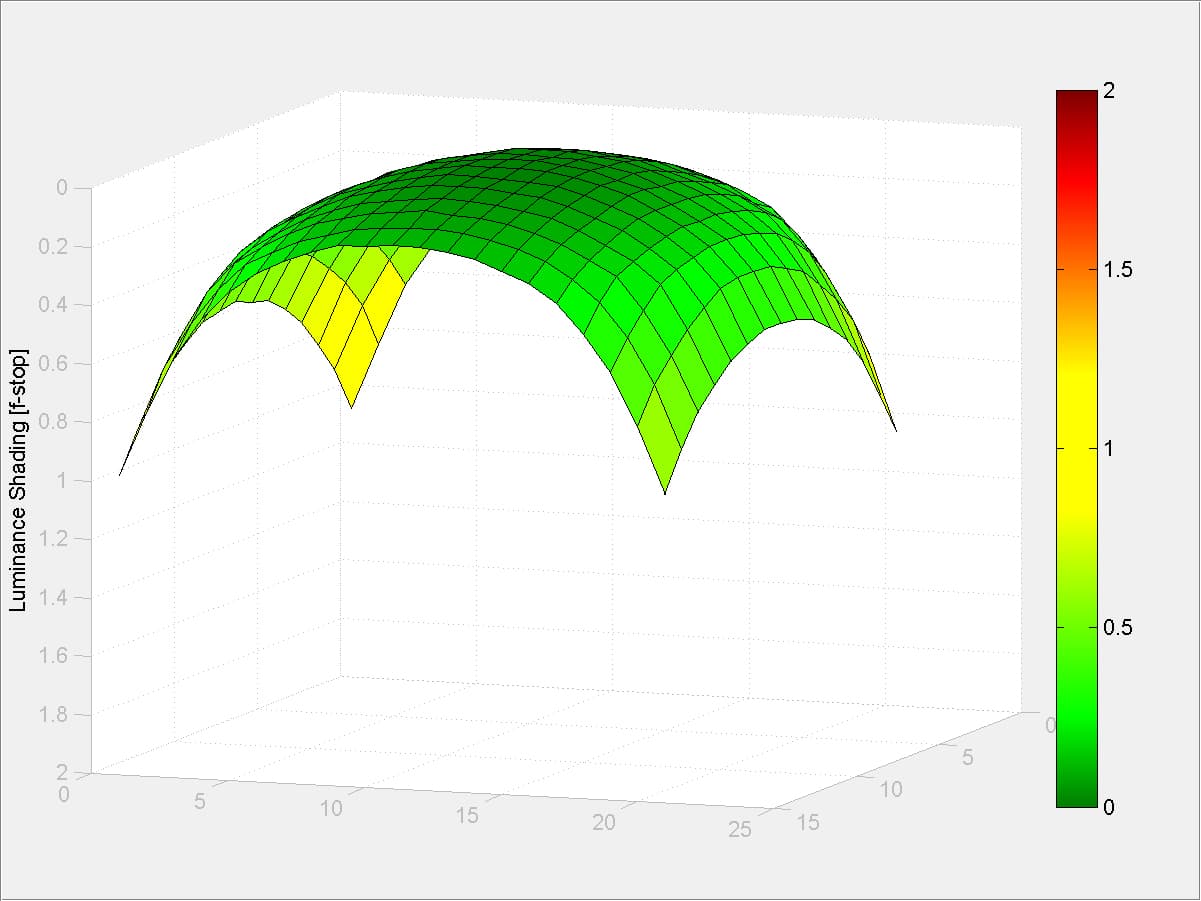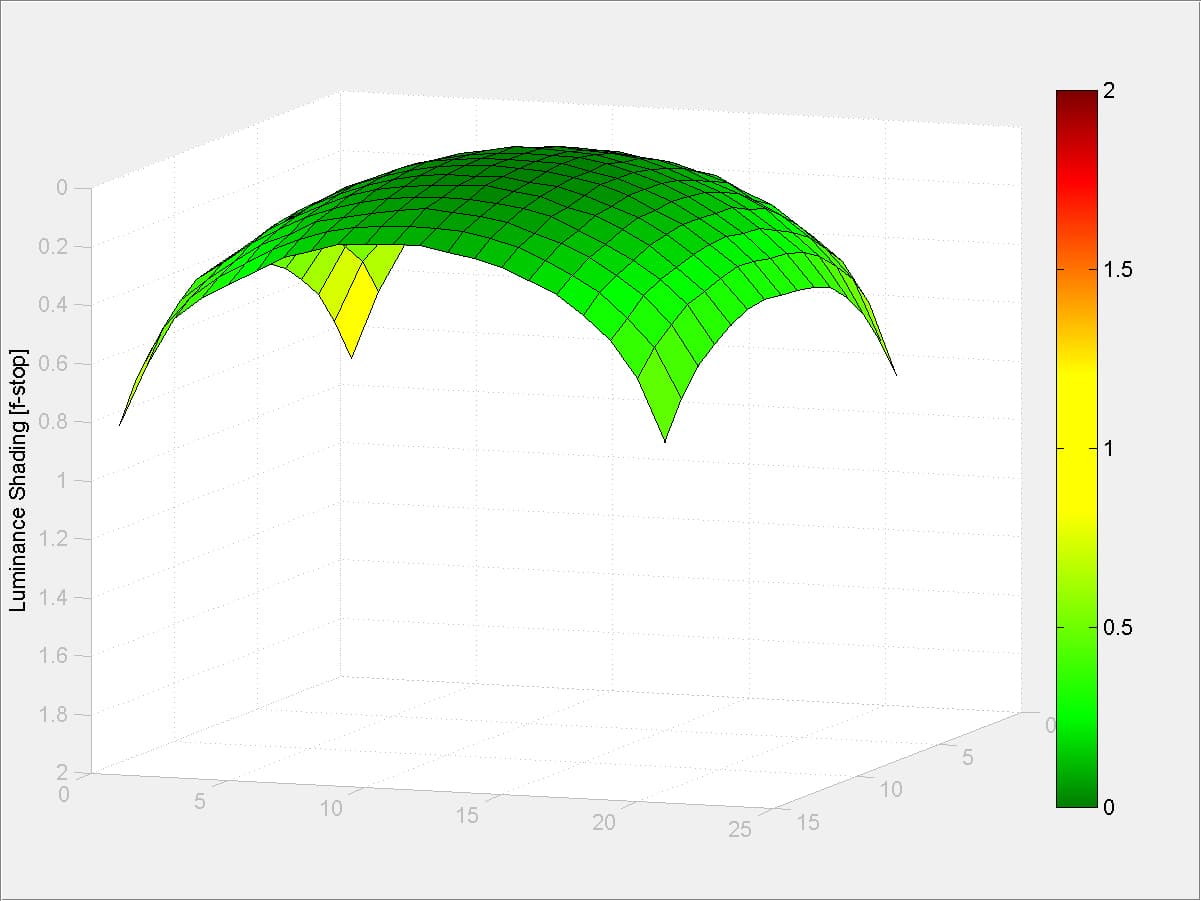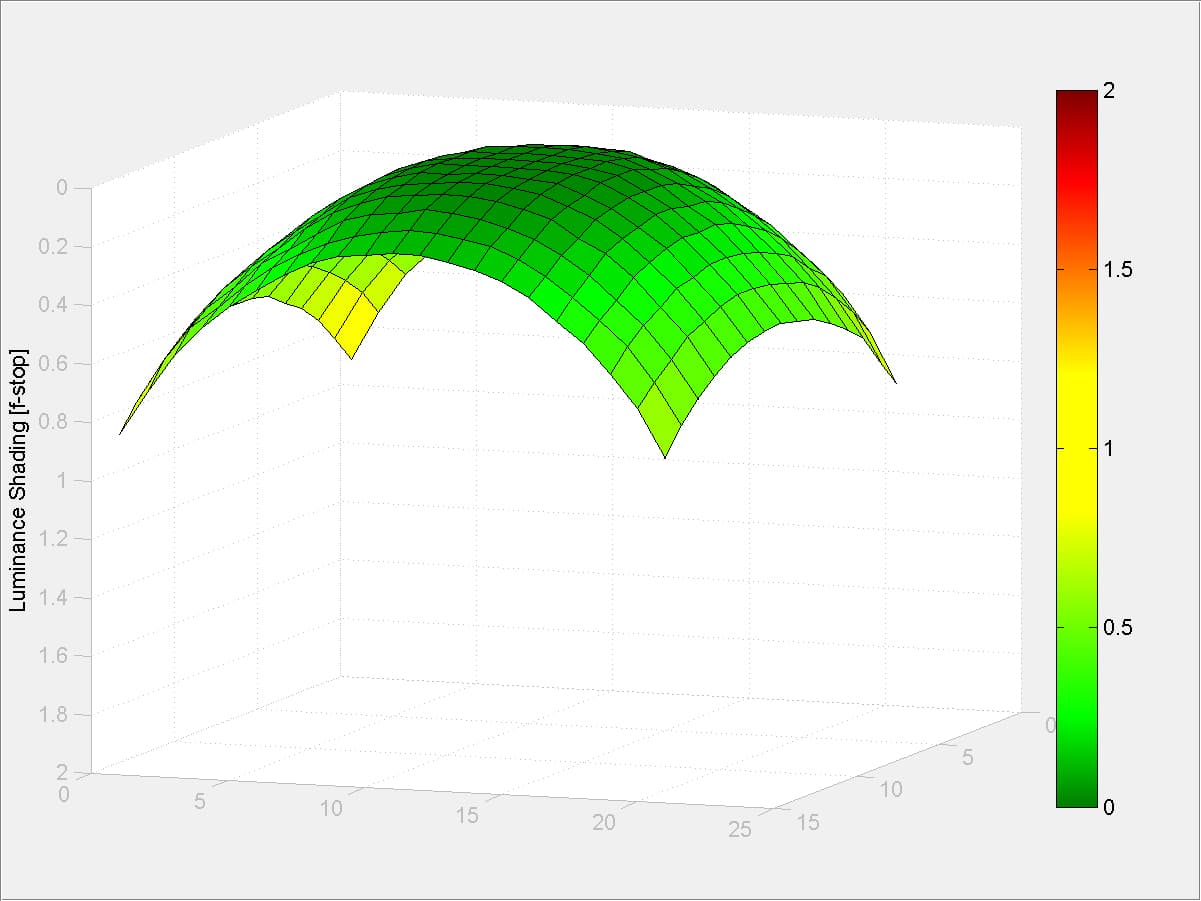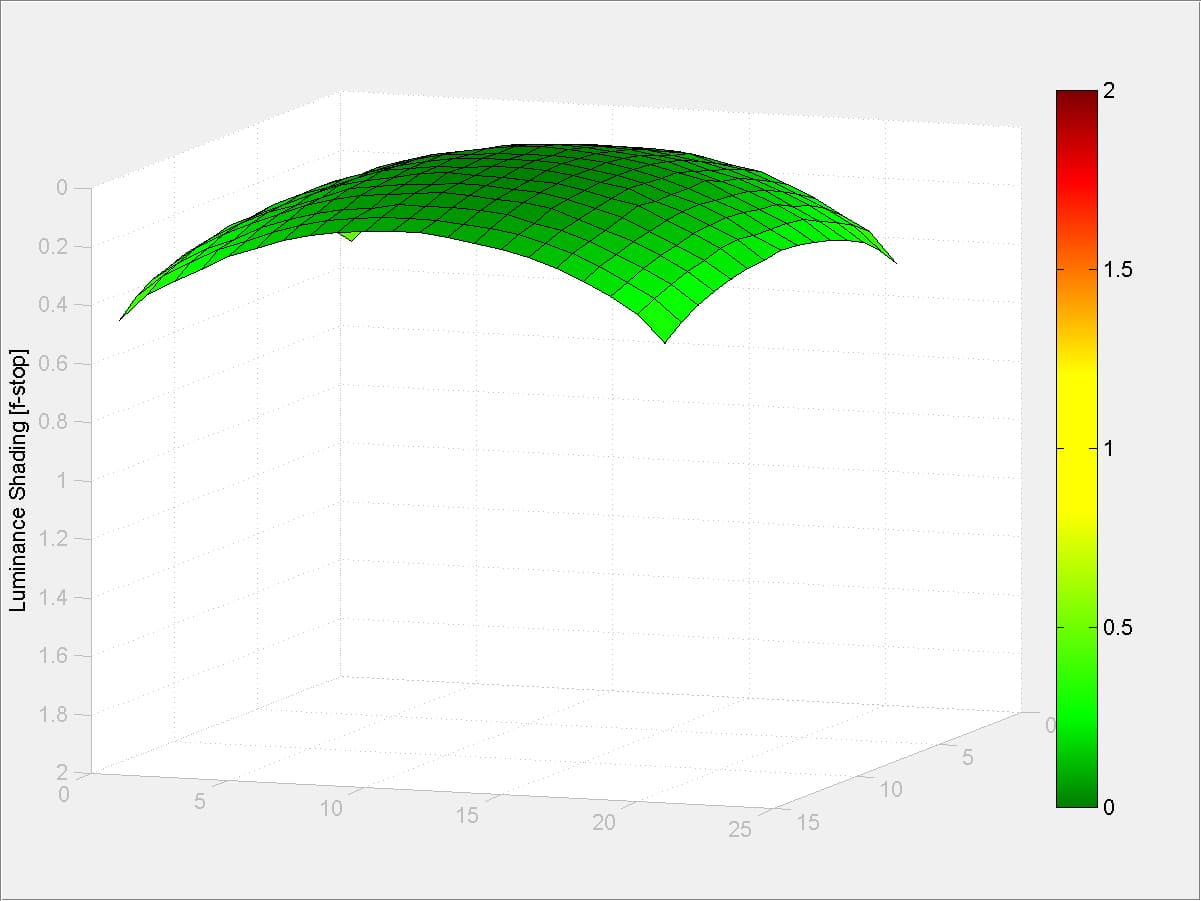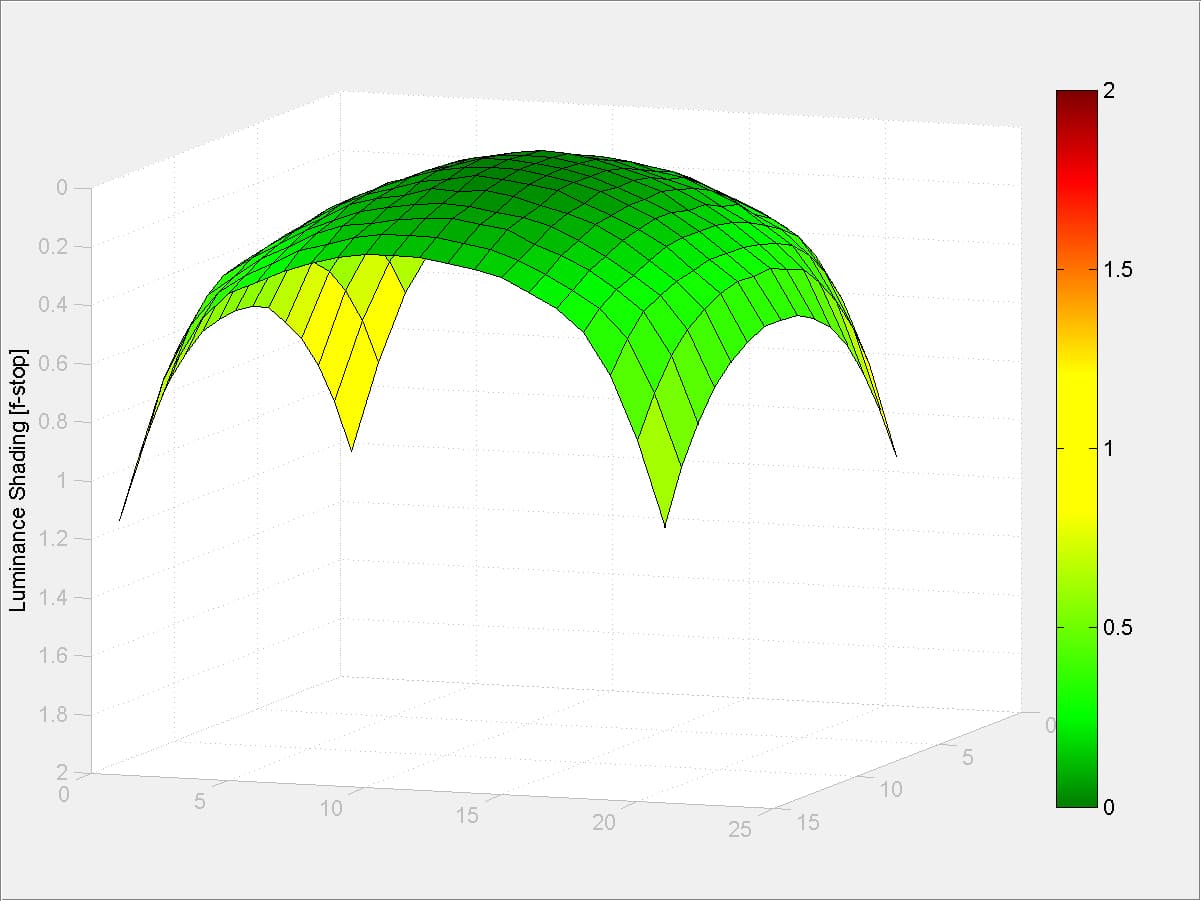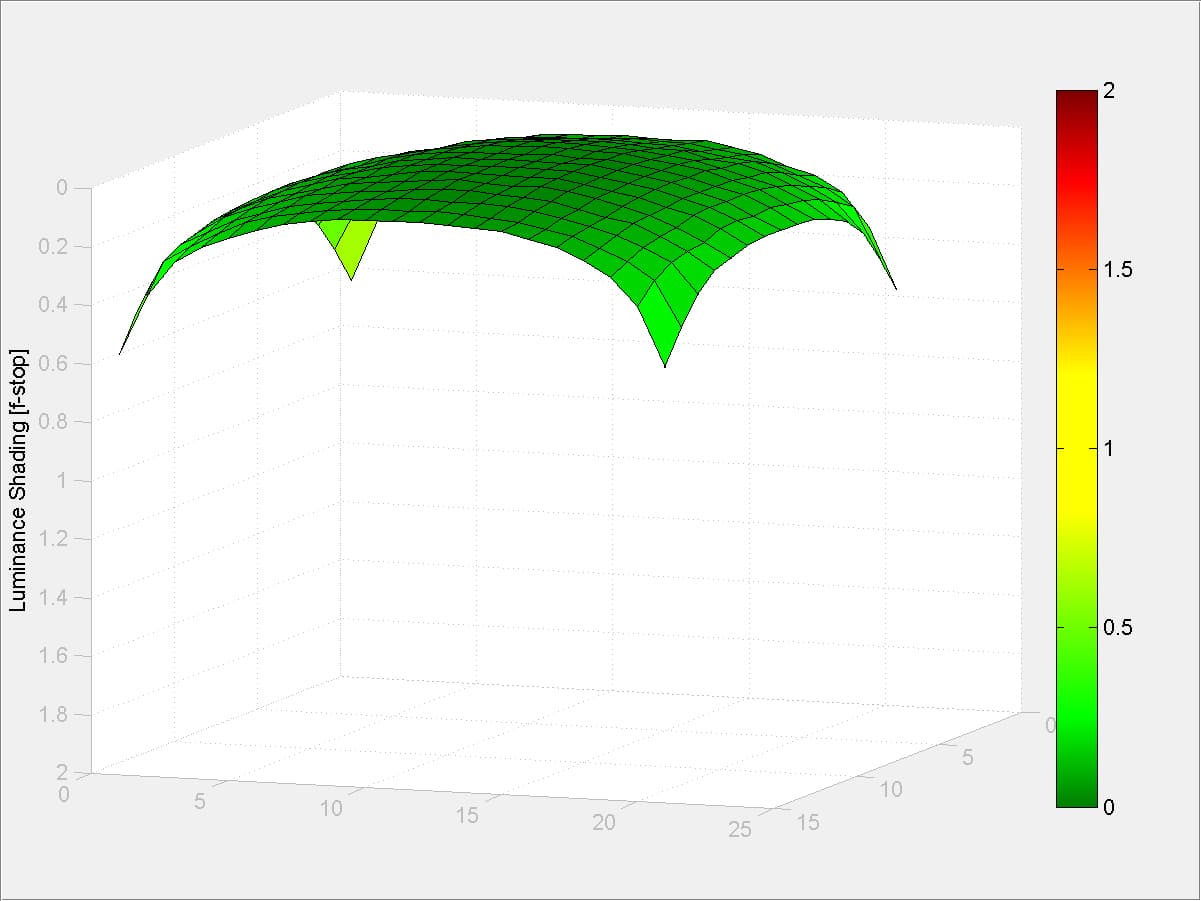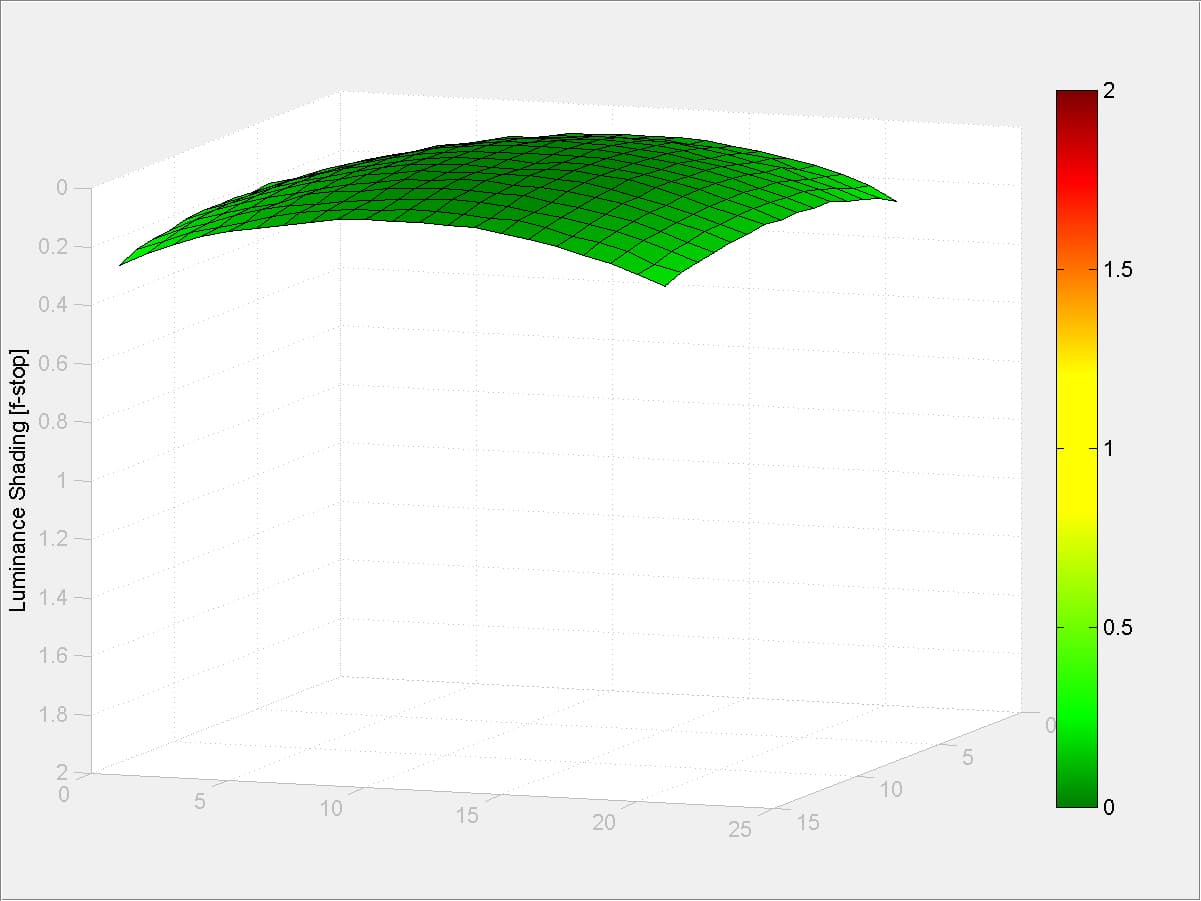 Curvilinear distortion
Zoom lenses are prone to distortion and this lens is no different. Barrel distortion is exhibited at the widest point of the focal range, which subsides as you extend the zoom towards 50mm but then starts to turn to pincushion distortion as you get closer to 70mm. Turning lens profile corrections on and off again a few times is a good way of revealing the level of distortion you're dealing with and how well it's corrected for.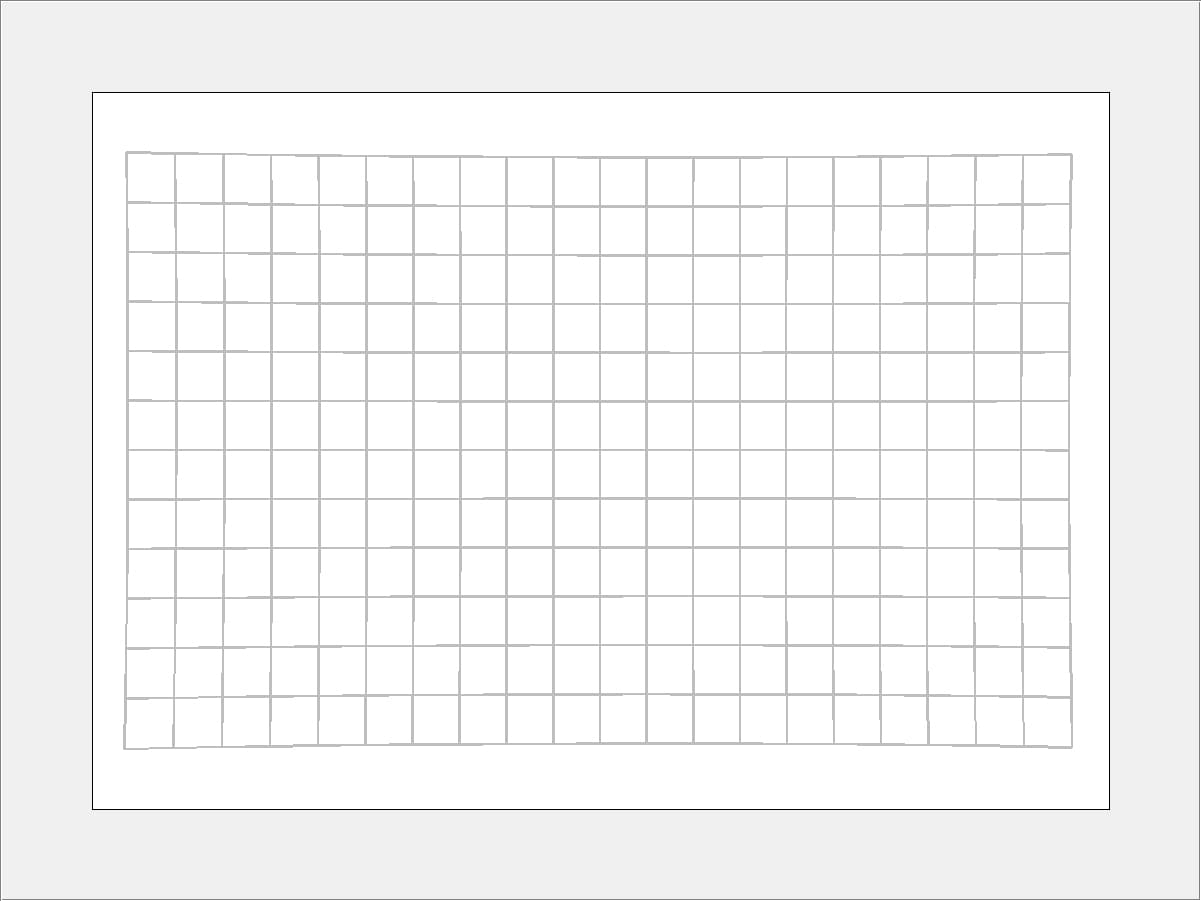 Sigma 24-70mm f/2.8 DG OS HSM Art review: Verdict
All things considered, this is a superb example of a premium standard zoom lens with a constant f/2.8 aperture. Priced as it is at £1199, it presents a very attractive saving over its closest rivals and puts up a strong fight against Canon's EF 24-70mm f/2.8L II USM and Nikon's AF-S 24-70mm f/2.8E ED VR in terms of its optical performance. The effective image stabilisation system gives it an advantage over Canon's alternative and it's lighter than Nikon's offering too. However, both these lenses and the Sony's FE 24-70mm f/2.8 G Master, which has since been superseded by the Sony FE 24-70mm f/2.8 GM II, provide full weather sealing, which is the Achilles' heel of this Sigma lens.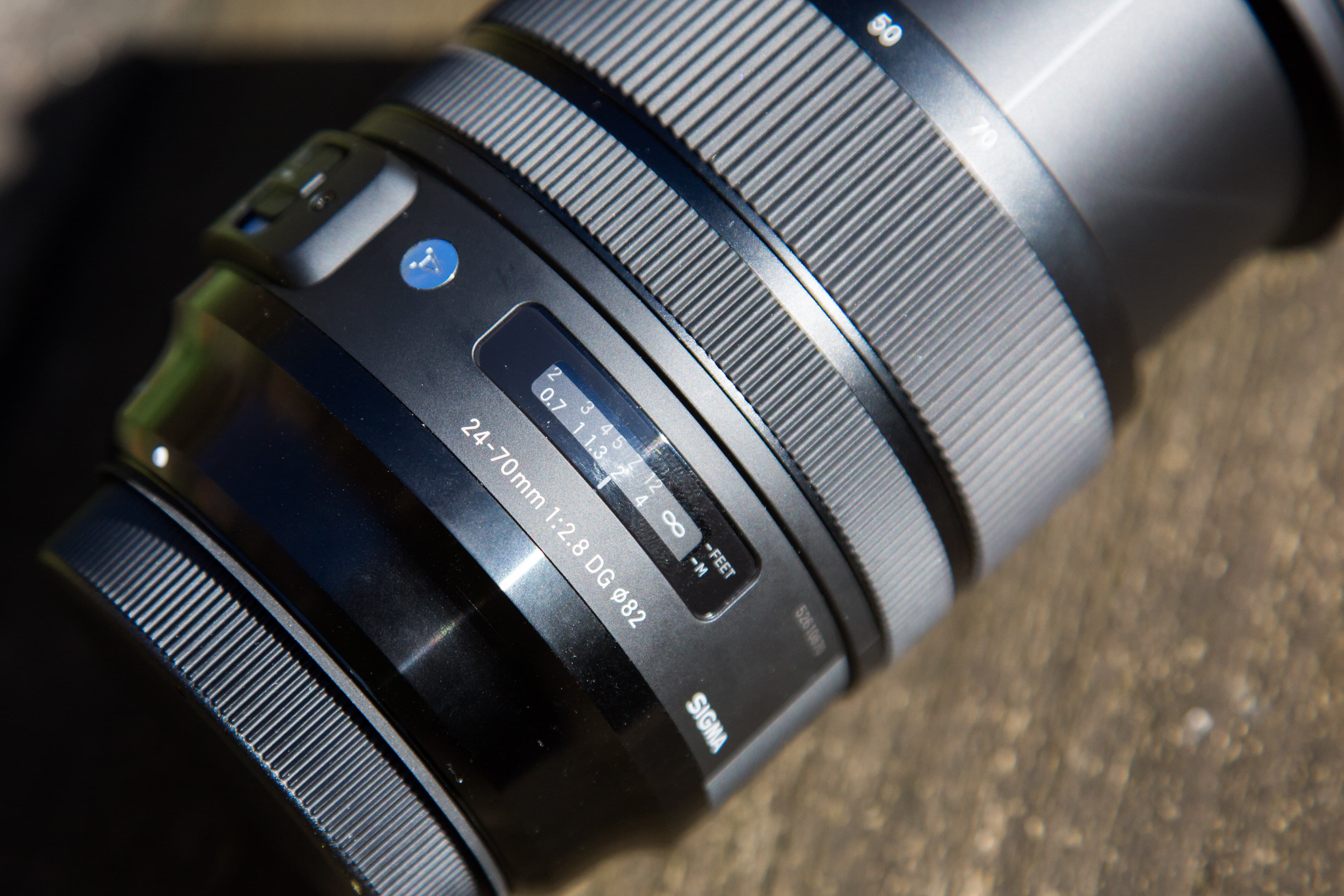 Made for low-light situations
The fast and quiet autofocus, robust build quality and overall design shares a great likeness to Sigma's 24-105mm f/4 DG OS HSM Art. As you'd expect for paying double the price of this lens though, you get superior sharpness, the option to create more attractive background blur and the luxury of being able to open the aperture to f/2.8 when you're presented and challenged by low-light situations.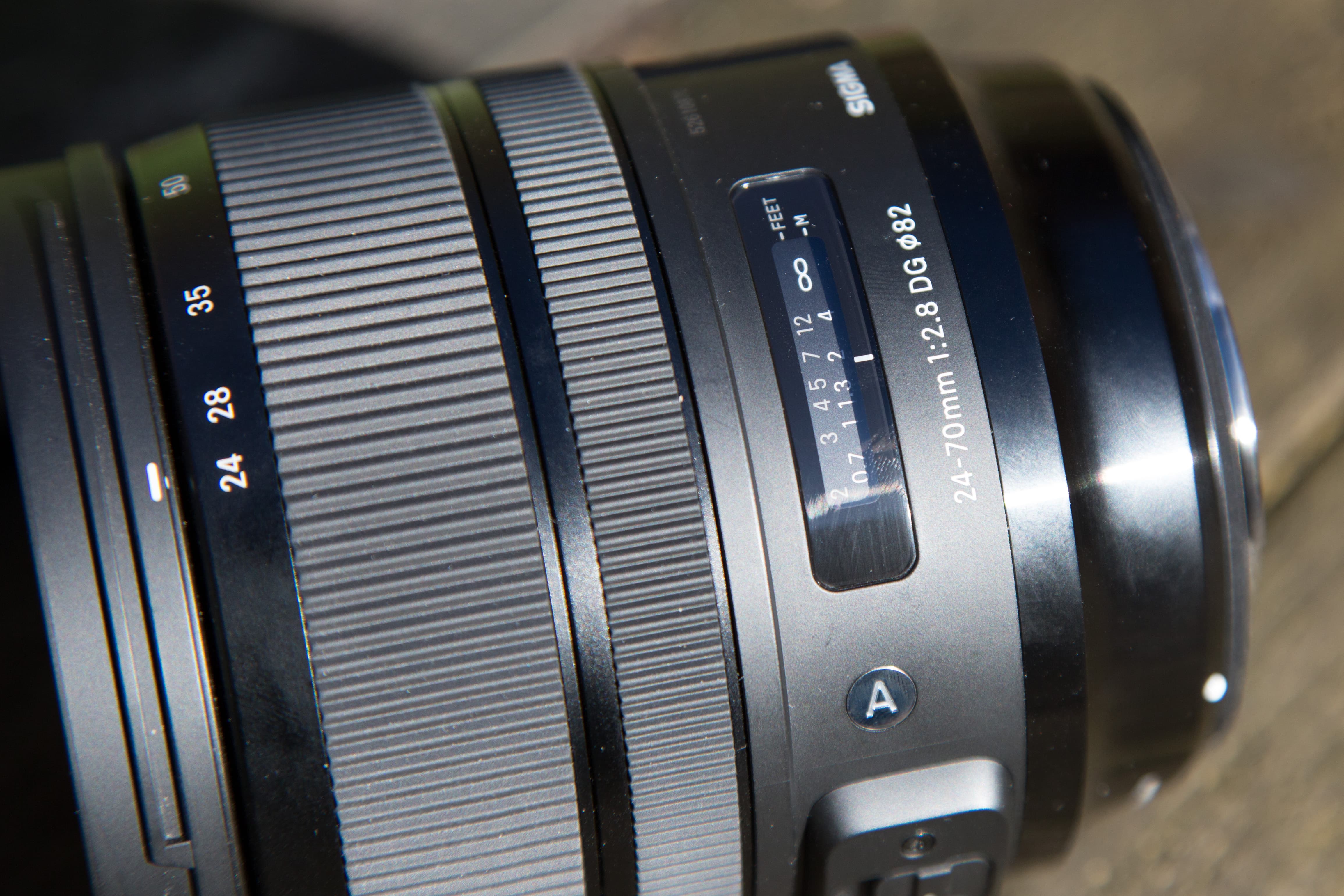 While it's not exactly lightweight, the cost savings you can make choosing it ahead of one of the big-brand alternatives more than outweigh the cons. Full-frame DSLR users after one of the finest and most affordable f/2.8 standard zooms available won't have any regrets adding this optic to their arsenal. Those who do decide to go for it can go into making their purchase knowing it'll provide excellent service in use.