Reframe: The Residency Exhibition is an immersive exhibition in response to the climate crisis. The exhibition features 13 works, including fine art photography, from 77 emerging black and black mixed heritage artists from Birmingham, London and Manchester as part of Southbank Centre's Career Acceleration Programme.
The programme supported by Apple is a partnership between some of the leading arts organisations in the UK – The Southbank Centre, Factory International, SteamHouse and The Mac Birmingham. Combining film, photography, music and sound it offers a unique perspective on the climate emergency from the perspective of these artists.
Working with experts in film, photography and music the programme took place over three months culminating in this final exhibition which will be shown at The Southbank Centre from 19th July – 27th August 2023.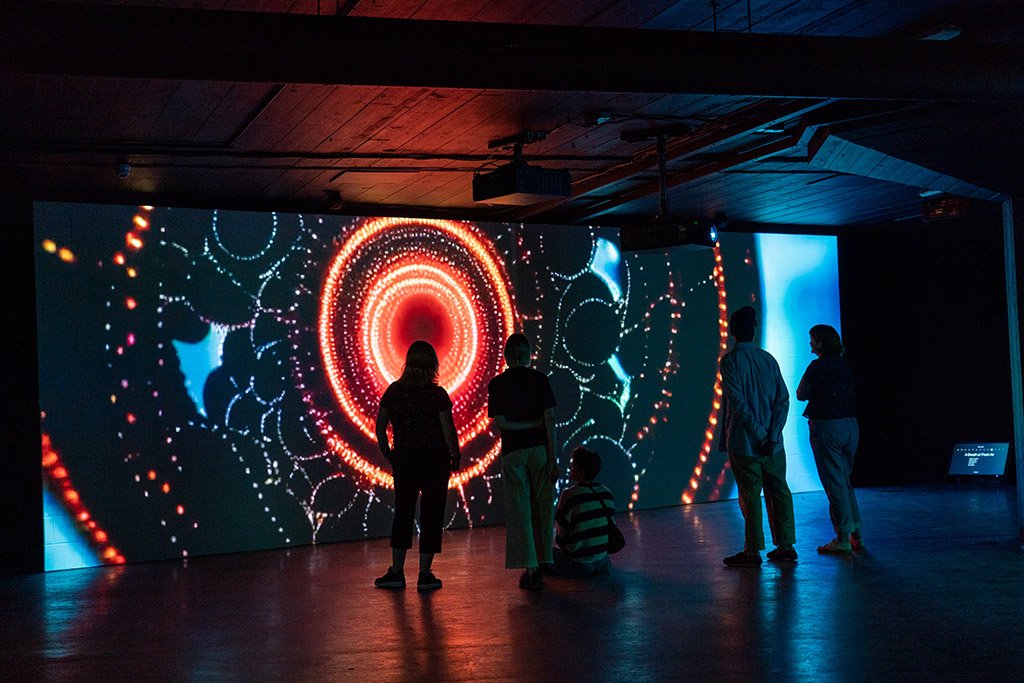 ILCE-9 · f/4 · 1/60s · 51mm · ISO1600
Regular AP contributor Denise Maxwell of Lensi Photography, a Photography Tutor for the Birmingham cohort said "My role was to pass on my 12 years of experience in the industry over the course of three months. It has been a real pleasure getting to know and work with these artists in an outside of the programme, their enthusiasm has seen many of them take up shadowing opportunities with me outside the programme, keen to expand their skills and knowledge and I am keen so see where their careers go."
Curated by Misan Harriman he described the exhibition as "vulnerable, talented, intentional story telling, by many people who have never been giving the chance before. This matters more than many of us even realised" when interviewed by ITV News.
Below, three of the photographers share an insight into the work they presented…
David Sanya
David's work is entitled Drowning in a cloud of plastics. "The weight of the sins from the father rains upon the child. The plastic background represents water, but also provides us with our own solutions to pollution through creative use of waste. A dark cloud represents a storm – in some cultures it represents an impending doom. A dark cloud of plastic, my subject is a pregnant black woman- a pregnant woman signifying Mother Nature and the pregnancy signifying the future, the coming generations are going to bear the burden of their father.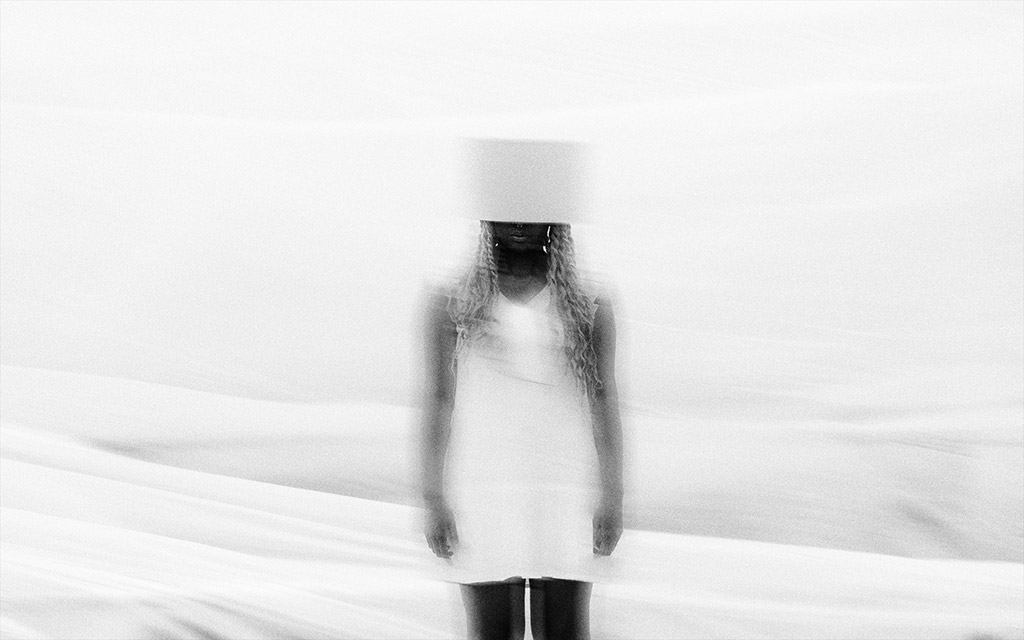 Whatever we do towards this will determine the survival of the unborn child and in the case of Mother Nature, this will determine the future of the next generation Mirage and a reflection is another way we talk about what's real and what's been shown. One is a lie and one is the truth. We tell ourselves a lie, that this isn't our problem to solve but change really starts from us, (me and you).
The insignificance of man to nature is great and this 70% – 30% water-to-land ratio will be further shown through the immersive of the landscape in comparison to man. Reconnecting back to nature through the recycling and upcycling of materials to prevent pollution and material wastage."
About David: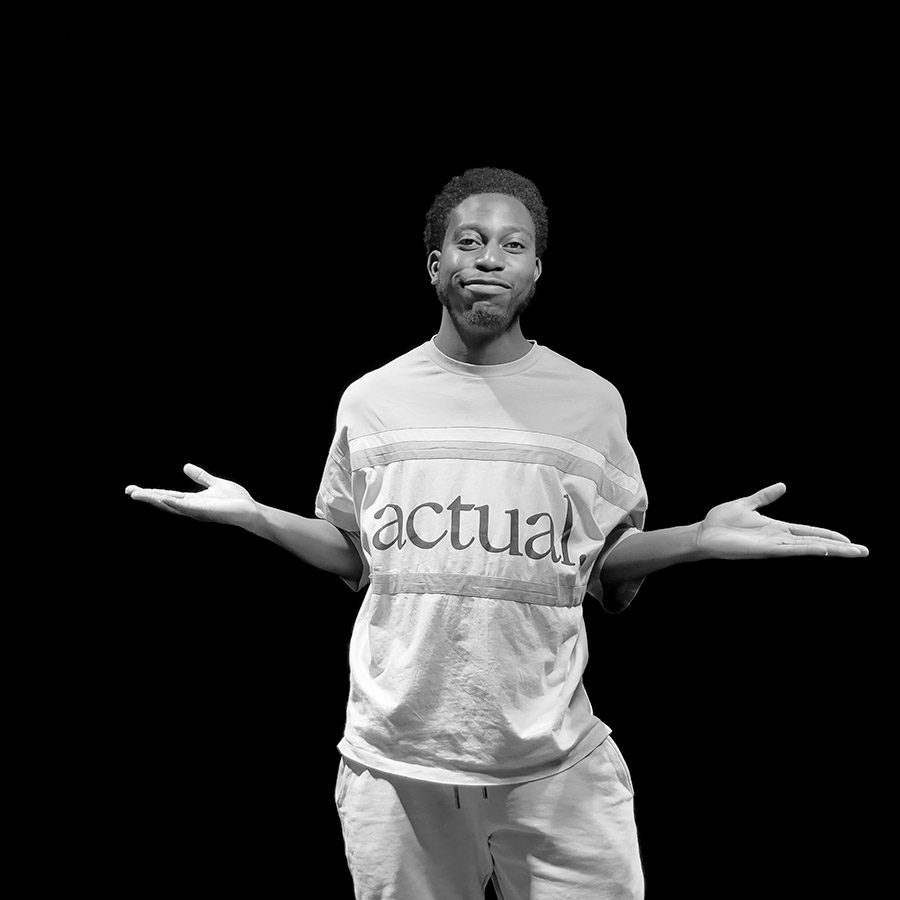 David Sanya is an artist from Walsall in the West Midlands. He is known for simplistic imagery which often references classical paintings and colonial Nigerian history, and for placing his subjects at the centre of compositions, drawing the viewer into their solitary character.
davidsanya.co.uk
Instagram: @davidsanyaa
Christian Emanuel
"In response to the climate crisis theme, I wanted to create an image that wasn't heavy handed but had a clear message. The intention was to show the current unnatural neighbouring of nature against man made materials. I wanted the model to represent a tree struggling to grow in an environment of our excess, so setting the shoot in an inside scrap garage was perfect as it instantly
told half of the story.
Then playing around with the props and the pose of the model on the day I was able to bring it all together and create something bold. The final images stand as a symbol for the unknown future and how new generations could have their growth stunted if changes aren't made."
About Christian:
Christian Emanuel is a filmmaker and conceptual portrait photographer who uses film cameras and enjoys the analogue process. He recently developed his first photo collection, which featured in the Humanity exhibition at Sotheby's in London before touring to other notable galleries across the UK.
www.christian-emanuel.com
Instagram: @novocem
Jamal Lloyd Davis
"At the heart of the installation If She, Mother Earth, had a Voice lies a crucial message of representation and empowerment. By featuring six black individuals as the subjects of the artwork, I was hoping to not only draw attention to the pressing issue of climate change but also highlight its disproportionate impact on marginalised communities. This portrayal seeks to amplify the voices of those often unheard, fostering a sense of empowerment within these communities to take an active role in the fight against
environmental injustice.
The individuals are supposed to represent the children of Mother Earth. Like any child, we depend on our mother for sustenance, protection, and care. From the air we breathe to the water we drink; every aspect of our lives is intertwined with the delicate balance of the planet's ecosystems.
A key point that I wanted to get across to the audience is that it's our duty, as children of Mother Earth, to cherish and protect her, just as she has provided for us. There was the use of chalk and paint on the photographs to depict a childlike connection to nature to serve as a reminder of the innate bond we once shared with our environment during our early years. By tapping into the nostalgia of simpler times, the artwork encourages viewers to reflect on their own relationships with nature and reignite a profound sense of stewardship."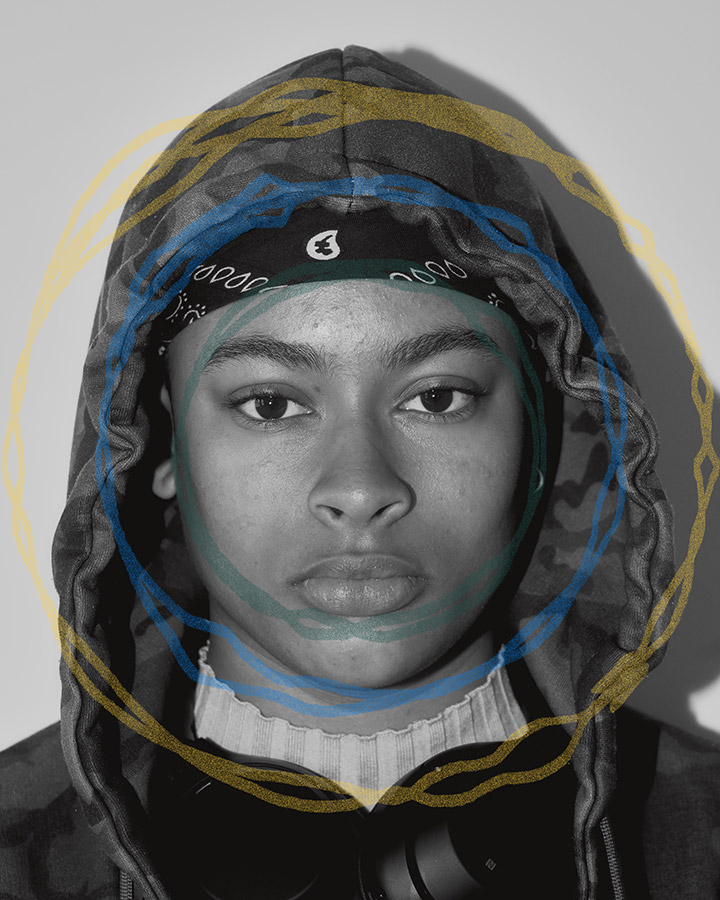 Why I chose to represent the theme in this way for the Reframe: The Residency exhibition
"As a person from a marginalised community, I understand the importance of representation in the fight against climate change. By featuring black individuals in the artwork, I aimed to highlight the significance of inclusivity and representation within the environmental movement.
By using chalk and paint – materials that are temporary, I aimed to remind viewers that the time to act is now. Climate change is a time-sensitive issue that requires immediate attention and action. Overall, my decision to represent the theme in this way was driven by a desire to create a powerful and inclusive message that resonates with viewers on a personal level.
The combination of representation, emotional connection, symbolism, interactivity, and advocacy for environmental justice aims to inspire individuals to act and become stewards of Mother Earth. I hope the artwork fosters a deeper understanding of our shared responsibility in protecting the planet and instils a sense of hope and determination for a more sustainable future."
About Jamal: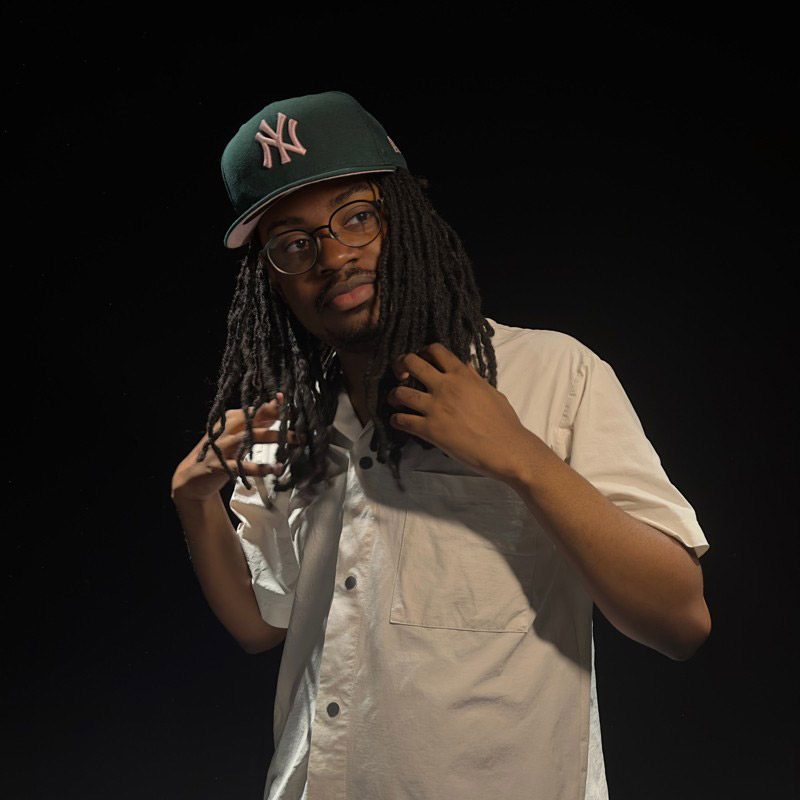 Jamal is a UK-based Black photographer and filmmaker, exploring identity, culture, and social justice in his work. Through illuminating marginalized communities and amplifying their voices, his unique perspective challenges stereotypes and questions societal norms. Also embracing experimentation with various artistic mediums.
www.jamallloyddavis.com
Instagram: @j.amals
Jamal also worked alongside Denise to photograph Birmingham Pride in a recent shadowing opportunity. See how he got on here.
Reframe: The Residency Exhibition
Now on at Southbank Centre until 27th August 2023
Free entry
Open: Wednesday – Friday & Sunday, 10am – 6pm, Saturday 10am – 8pm
Exhibition closed Mondays & Tuesdays
Reframe: The Residency Exhibition
ILCE-9 · f/4 · 1/15s · 24mm · ISO1600
Career Acceleration Programme at the Southbank Centre
Find out more about the programme.
Related reading:
Featured image: David Sanya, from Drowning in a Cloud of Plastic
Follow AP on Facebook, Twitter, Instagram, and YouTube.