The Panasonic Lumix FZ1000 II serves as the direct successor to the FZ1000 that came out in 2014, which was notable at the time of its launch for being the first bridge camera on the market to offer 4K video recording.
While the FZ1000 II shares the same resolution, processor and lens as its predecessor, it brings a few new additions to the table. The rear display is sharper and now provides touchscreen control over the camera, while Bluetooth has also been added to the camera's wireless connectivity options.
Take a look at the best Panasonic cameras to buy.
Panasonic Lumix FZ1000 II – At a glance
Price: $847 / £729
1inch, 20.1MP Four Thirds MOS sensor
ISO 80-25,600 (expanded)
12fps burst shooting (AF-S)
5-axis Hybrid O.I.S
4K, 30p movie recording
Bluetooth and Wi-Fi connectivity
Panasonic UK
Panasonic Lumix FZ1000 II – Features
At its heart the FZ1000 II is built around a 1inch MOS sensor, which is paired with a Venus Engine image processor. Effective resolution remains unchanged at 20.1MP," "as does native sensitivity, which ranges from ISO 125 to 12,800 with expanded settings equivalent to ISO 80-25,600 also available. Sensitivity can be altered in steps of either 1EV or 1/3EV via the in-camera menu, while images can be captured as either lossless raw or processed JPEG file formats, or indeed raw+JPEG together. Furthermore, JPEGs can be recorded in Fine or Standard sharpness and in three resolution sizes: small, medium and large.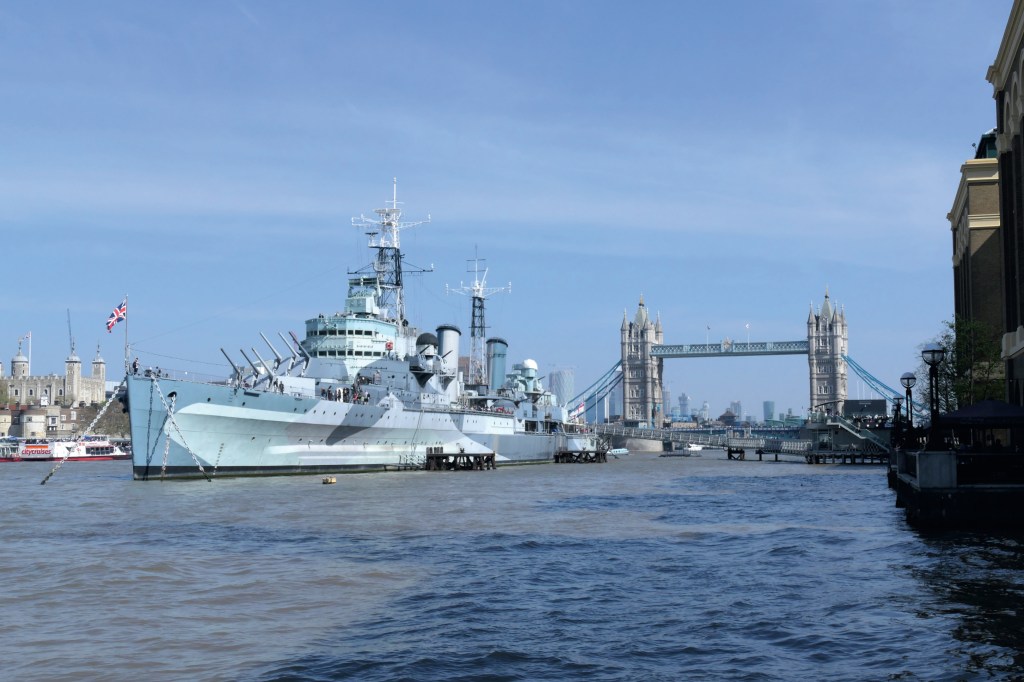 The 1inch sensor has a native aspect of 3:2, although you can also choose to record images in 4:3, 16:9 and 1:1. As these aspects are effectively cropped from the sensor, maximum resolution is slightly reduced. The FZ1000 II's mechanical shutter provides a maximum shutter speed of 1/4000sec, although if you need something faster, then switching to the electronic shutter gives you up to 1/16,000sec. Maximum continuous shooting is an impressive 12fps when used in AF-S mode or 7fps in AF-C mode.
The FZ1000 II is well served by a generous range of exposure modes, all of which are accessed via the mode dial on the top of the camera. Available modes include the standard PASM quartet of semi and fully manual modes for more-advanced users, alongside Panasonic's ever-reliable iAuto mode and 24 individual Scene modes for point-and-shoot duties. These are joined by a more-than generous selection of 22 Creative digital filter effects, with old favourites such as Miniature (tilt–shift) and Toy Camera joined by things like Bleach Bypass and a new Dynamic Monochrome for a high-contrast black & white look. Rounding things off is a Panorama mode, three user-specified Custom modes and, last but not least, a dedicated Movie position for when you want to record video.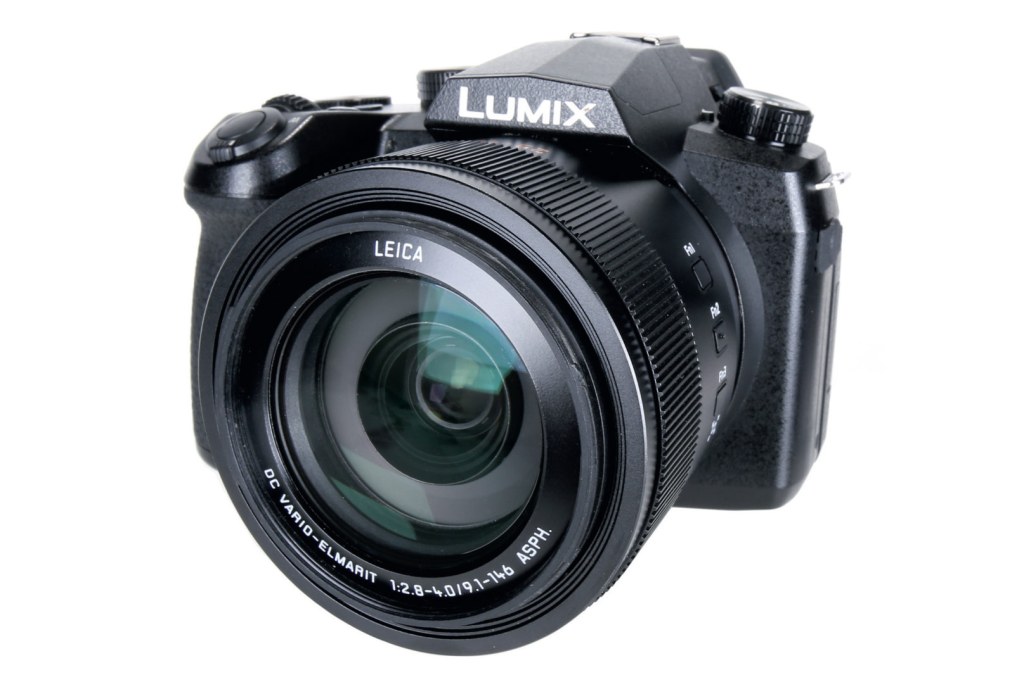 The FZ1000 II features an extensive in-camera menu system with a huge array of customisation options. So much so, in fact, that we suspect some novice users could initially find it a bit daunting. There's a lot on offer here, from customising the camera's basic controls to customising the way the shutter button operates and more. The in-camera menu is also home to a number of useful processing tools that can be used to tweak the way JPEGs will look straight out of the camera. This includes Panasonic's own Picture Style processing options, along with a range of Highlight and Shadow curves that can be used to tame highlights and boost shadow detail, or indeed vice versa. In addition to the built-in presets you can also dial in up to three custom Shadow/Highlight curves of your own. Panasonic's long-standing iDynamic and iResolution tools are also present, with four strengths to choose from: low, standard, high and auto. You can, of course, also switch both tools off should you want to.
Movie-recording abilities extend to 4K at 30fps, which represents a slight improvement over the 25fps of the original FZ1000. These are supported by a generous range of 1080p Full HD and 720p HD options. The camera can record 4K, Full HD and HD movie files in the PC-friendly MP4 format, or you can also record Full HD and HD movies in the AVCHD file format, which lends itself to direct playback on a high-definition TV. In addition to standard movie capture, the FZ1000 II also provides a couple of high-speed recording options for slow-motion playback in real time via the provision of 120fps and 100fps Full HD capture modes. Like its predecessor, the FZ1000 II provides a 3.5mm input socket for an external stereo microphone, positioned so it doesn't block the articulating screen. Alternatively audio recording can be done via the twin stereo microphones built into the top of the electronic viewfinder. Audio settings can be tweaked via the in-camera menu.
Panasonic Lumix FZ1000 II – Build and handling
At first glance, the FZ1000 II looks to be broadly the same as its predecessor, but closer examination reveals quite a few differences between the two. In addition to being slightly smaller – we're talking millimetres here – the new model is also around 20g lighter.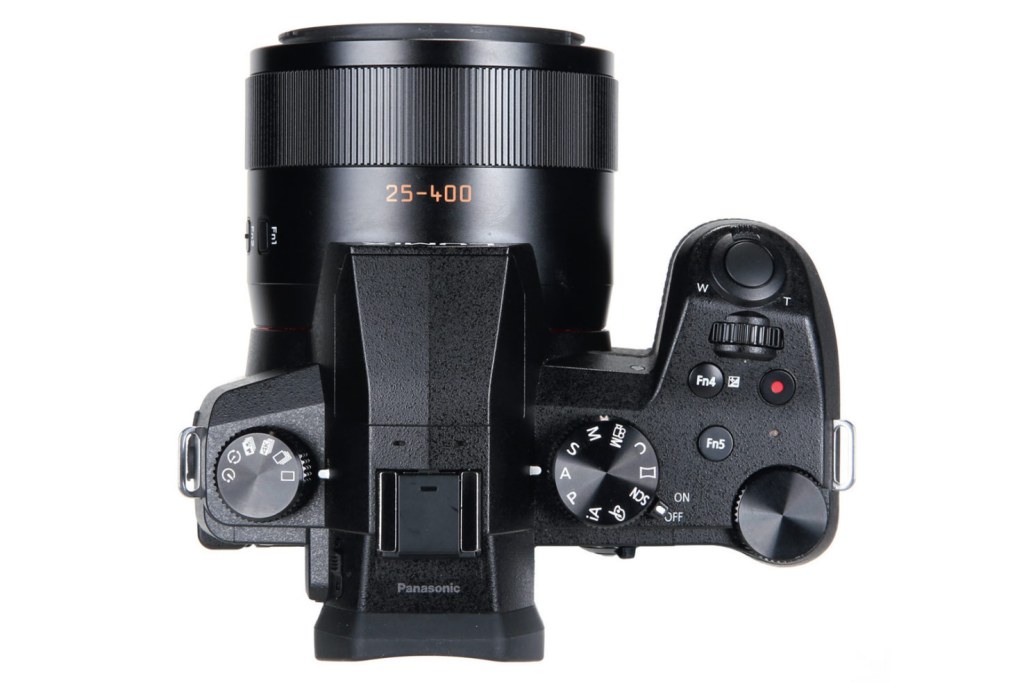 That said, though, weighing in at around 800g the FZ1000 II is still actually quite heavy. It's also quite large, with the camera body (minus the lens) being comparable in size to an enthusiast-grade APS-C DSLR such as the Nikon D7500 or Canon EOS 80D or indeed the Panasonic Lumix G9. The bottom line here is that while the FZ1000 II isn't as large as a full-frame DSLR, and doesn't require you to carry a bag of lenses around in order to match its built-in focal range, it's by no means a compact or lightweight camera. Because of this it's also a camera that takes two hands to operate, especially when shooting at extended telephoto settings.
In terms of construction, the FZ1000 II is predominantly housed within a polycarbonate protective shell, with only the rear section of the lens barrel benefiting from a metal construction. In terms of ergonomics the handgrip is now a bit thinner and also slightly deeper than it was on the original FZ1000, while the contoured thumb brace on the back is less pronounced than previously. The rubberised coating that covers the main contact areas is also slightly more textured than it was on the FZ1000. Button placement has changed quite a bit too, with the one-touch movie record button moving to the outside of the top-plate, in effect swapping places with the two Fn buttons which are now closer to the centre of the camera. While both the FZ1000 and FZ1000 II provide twin control dials, the newer model replaces the inset thumb dial on the back of the camera with a more pronounced metal dial on the top-plate.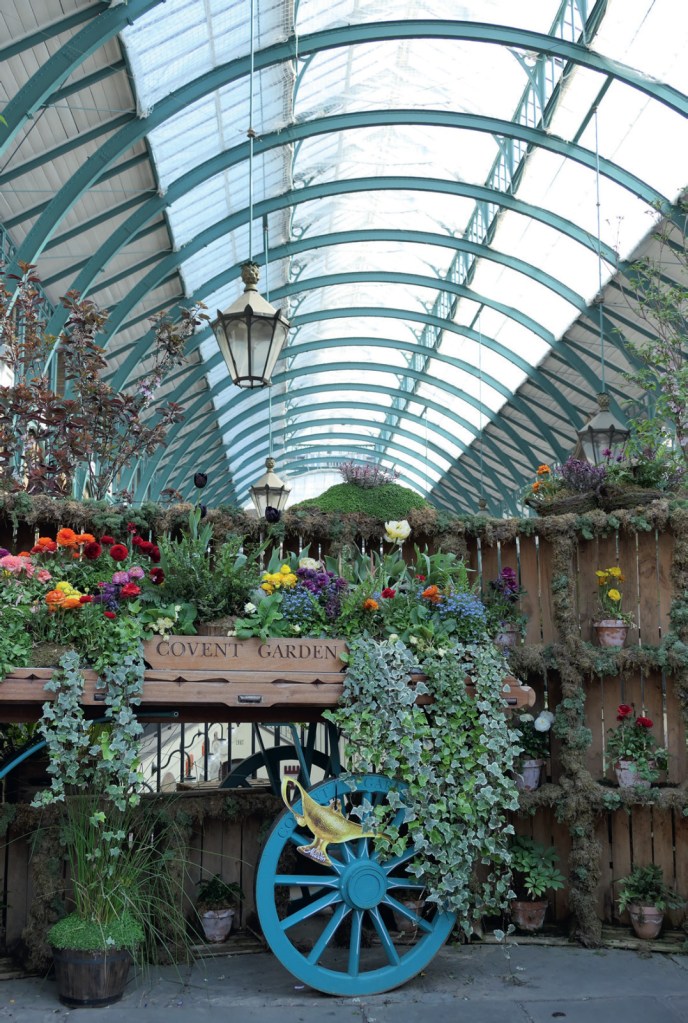 The FZ1000 II provides no fewer than 13 individual Function buttons, all of which can be assigned in line with your shooting preferences. Eight of these take the form of physical buttons dotted around the camera, with five more accessed via the rear touchscreen display. Some of the physical buttons definitely fall within easier reach of your fingers than others, so it's well worth considering which ones you're likely to use most often when assigning them. We especially liked the Zoom Assist button that, by default, is allocated to the lowest Fn button on the lens barrel. Pressing this temporarily zooms the lens out to 25mm, with an illuminated window in the centre of the viewfinder highlighting the area covered by the zoom's initial focal length. Releasing the Fn button snaps the zoom back to The FZ1000 II's Auto White Balance mode rendered faithful colour in this scene. The FZ1000 II's 16x optical zoom lens is great for filling the frame with your subject Panasonic Lumix FZ1000 II at 400mm, 1/320sec at f/6.3, ISO 200 this highlighted area. Although by no means a new feature, it's definitely a useful one as it allows you to quickly re-target faraway subjects in between checking your images and making other adjustments while shooting at extended telephoto settings.
The front of the metal lens barrel is encircled by a 2-cm wide control wheel that can be customised to alter things such as exposure compensation, sensitivity, white balance, Picture Style and much more on the fly. While this is all very neat and clever, we suspect most users will simply use it to extend and retract the zoom as you would on a regular zoom lens, as this feels by far the most intuitive way to use it. More importantly using it in this way also gives you more precise control over the focal length than the small spring-loaded zoom lever in front of the shutter button. Switching the camera into manual focus mode reassigns the control ring to act as a focus adjust ring rather than a zoom ring, with an enlarged focus area appearing in the EVF/rear display.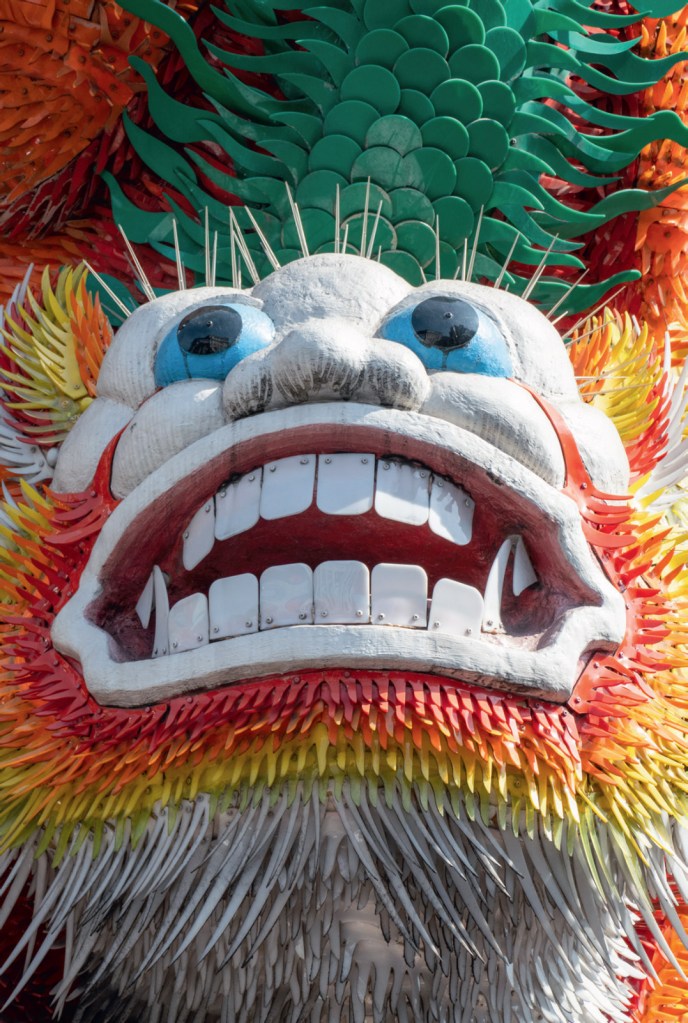 Panasonic Lumix FZ1000 II – Viewfinder and screen
Whereas the FZ1000 came equipped with a 3in, 921k-dot rear display, the newer model benefits from a 3in, 1.24-milliondot display that's of the vari-angle variety and adds touchscreen functionality to the mix. The touchscreen is quite sensitive so you don't have to press particularly hard on it to register a command. Touchscreen functions include, but certainly aren't limited to, things like selecting the active AF point in Single Area AF mode, operating the zoom and selecting one of the Fn buttons.
Above the rear display sits a 2.36-million-dot electronic viewfinder that's clear, bright and easy to use. A built-in eye-sensor is located directly above this that, when activated, will automatically switch from the rear display to the viewfinder when the camera is held at eye level. You can, of course, disable the eye-sensor if you wish, and instead force the camera to use only the rear display or the EVF. Furthermore, it's also possible to customise what information is displayed on either of the screens, adding things such as a histogram, composition grids or even a level horizon guide if you wish. The rear display and the EVF can be set to a 60fps refresh rate or a more battery-efficient 30fps.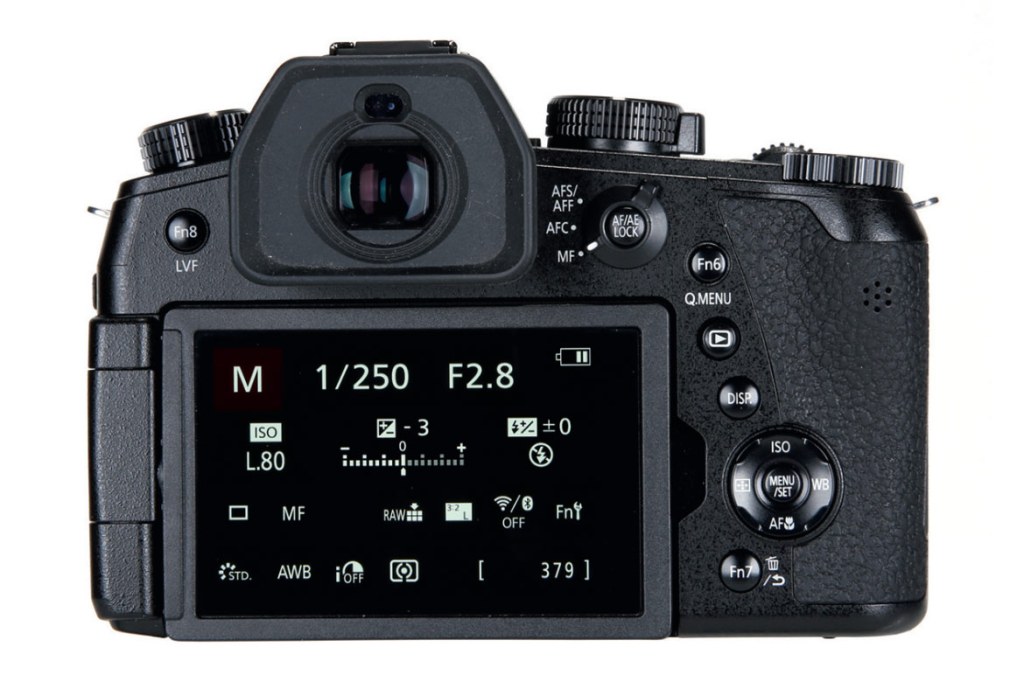 Panasonic Lumix FZ1000 II – Autofocus
Autofocus options include automatic Face/Eye Detection, 49-Area automatic, custom 13-point Area AF, Single-point AF, Pinpoint AF and Tracking. All of these are worthy inclusions and can be useful in specific situations. The Face-Detection AF option produces consistently accurate results when photographing people, while the Pinpoint mode makes excellent use of the electronic viewfinder by presenting you with an enlarged focus box in the centre of the viewfinder for 136.2 mm CAMERA TEST Testbench when you need your point of focus to be as accurate as possible.
My experience of the Tracking AF performance was broadly positive, but one area in which I did experience some frustration was with Single-Area AF. Not so much the performance or accuracy of the mode, but rather the convoluted button-pressing sequence required to access the Active AF point and then change its location within the viewfinder. The issue here is that you need to use a two-button combination on the d-pad (Left, then Down) to get to the point where you can move the active AF point, which isn't particularly intuitive when you're shooting with the camera held to your eye. Quite often while attempting this sequence, I simply ended up in the Macro menu, the ISO settings menu or the White Balance menu – all of which are also accessed directly via their own positions on the d-pad. In the end I solved the problem by assigning AF point control to the Fn7 button located just below the d-pad. This immediately made eye-level operation of the camera in Single-AF mode less frustrating.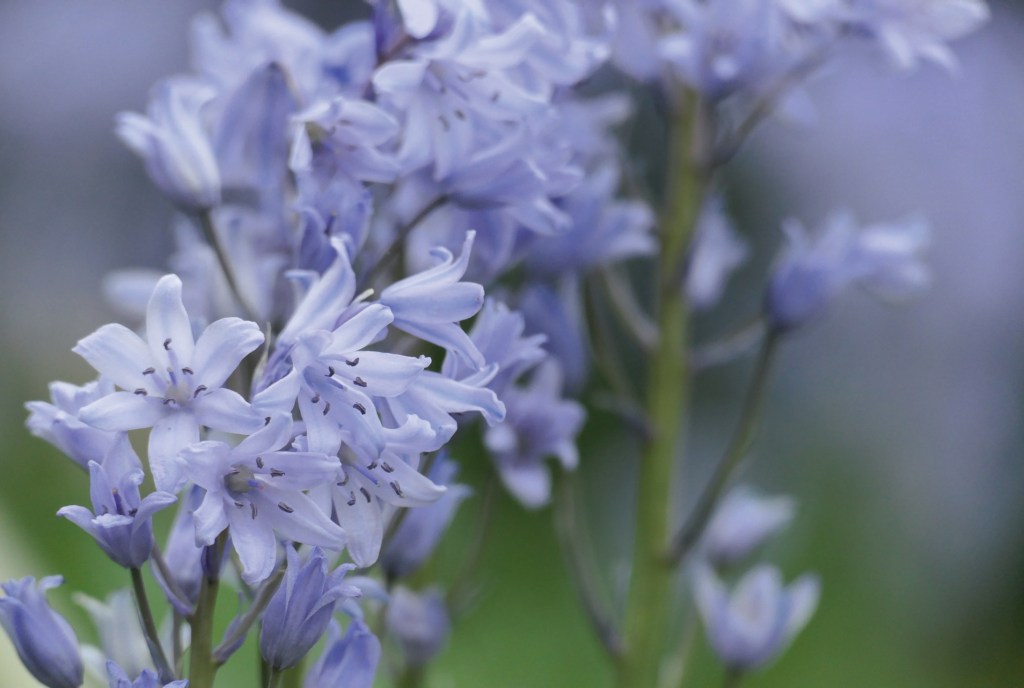 Another thing I found slightly jarring was how easy it was to accidentally change the active AF point with the tip of my nose while shooting through the viewfinder in single-point AF mode. To be fair the FZ1000 II is hardly alone here, and it's an issue that many other touchscreen equipped cameras suffer from. As the active AF point cannot be manually locked down, your only real option to prevent this from happening is to either turn the touchscreen off, or fold the screen back into the camera.
Despite the issues mentioned above, I had few criticisms with regard to AF speed and accuracy. As with most Lumix cameras, the FZ1000 II features Panasonic's proprietary Depth From Defocus (DFD) technology that uses stored lens data to quickly determine distance, thereby eliminating much of the 'focus hunting' that contrast-detect AF systems can be prone to. As a result, focuslock is all but instantaneous in good light, while in less than optimal conditions the AF Assist lamp can generally be relied upon to illuminate nearby subjects with only a slight drop in AF speed. In poor light and with the AF Assist lamp disabled, the AF system is more prone to hunting and can sometimes struggle to focus at all.
Panasonic Lumix FZ1000 II – Performance
The FZ1000 II's Venus Engine image processor makes light work of processing duties. Loaded with a SanDisk Extreme Pro SDHC Class 10 UHS-1 card, I shot in excess of 100 full-resolution JPEG images over the course of nine seconds at the maximum continuous shooting speed of 12fps. Switching to raw, I managed 30 consecutive images in just over three seconds before the buffer failed and the frame rate dropped. In raw+JPEG capture, the figure dropped to 27 consecutive images in around 2.5 seconds.
I have to admit that I was really impressed by the image quality the FZ1000 II's 1inch sensor is capable of outputting. Shooting JPEGs in the 'Standard' Picture Style setting produces generally pleasing results, although contrast and vibrancy can sometimes do with a bit of a boost. Thankfully, it's possible to tweak each individual Picture Style preset or indeed create your own custom ones. In order to get the best results from the FZ1000 II it's definitely worth experimenting with these settings and setting them up as you like. Elsewhere, metering proves consistently accurate, while white balance can be relied upon to produce lifelike colour in a variety of lighting situations.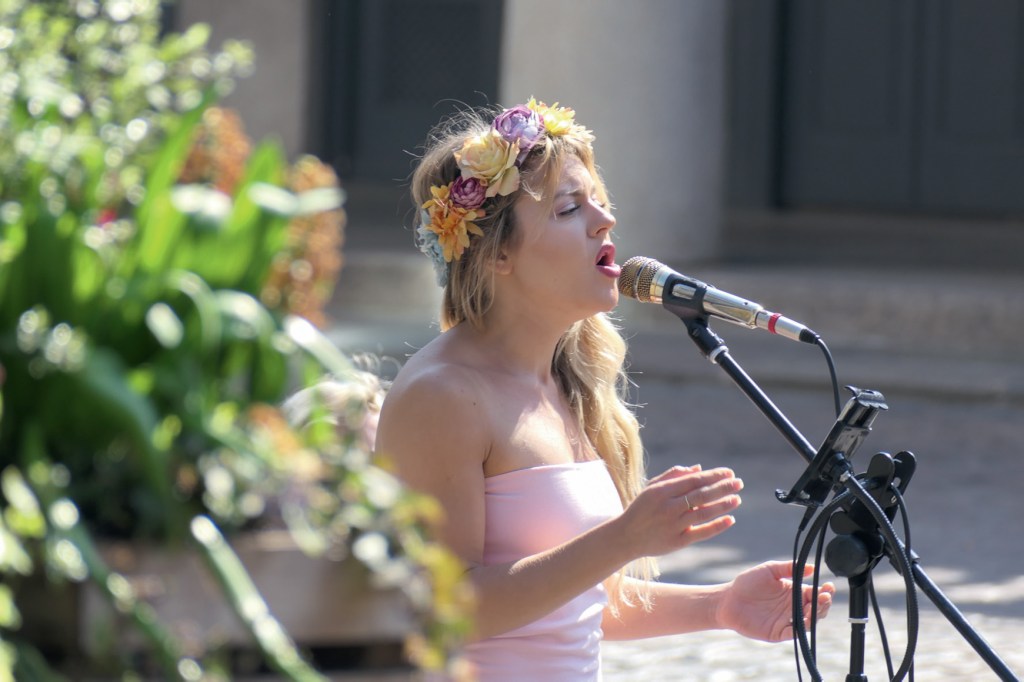 Of course, one trade-off with having a 16x optical zoom at your disposal is that some image quality is necessarily sacrificed in order to accommodate the zoom's expansive range. While the lens performs very well at its wider settings, critical sharpness does fall off when it's used towards the 400mm limit of its range. Overall though, I was very pleased with the images produced by the Panasonic Lumix FZ1000 II.
Panasonic Lumix FZ1000 II – Focal points
The FZ1000 II may not look hugely different, but there's still plenty on offer to get excited about
Bluetooth/Wi-Fi connectivity: The FZ1000 II is equipped with built-in Bluetooth and Wi-Fi connectivity that allow you to pair it with a smartphone or tablet using Panasonic's Image App, which is free to download via Google Play and the Apple App Store.
Optical image stabilisation: The FZ1000 II is equipped with 5-axis Hybrid OIS image stabilisation technology, which can be relied upon to keep images sharp when shooting handheld at long focal lengths
16x optical zoom: Without a doubt one of the star attractions of the FZ1000 II is its 16x optical zoom. While 25-400mm is by no means the largest zoom range in the superzoom market, it's a generous range. Maximum aperture is a usefully fast f/2.8 at 25mm, dropping to f/2.9 by 26mm, f/3 by 30mm, f/3.2 by 45mm, f/3.5 by 55mm and f/4 by 170mm.
Battery: The DMW-BLC12 Li-ion battery holds 1200mAh of charge and is rated for around 350 images. The tripod mount is positioned very close to the battery compartment opening.
In-camera processing: The FZ1000 II is designed to be a one-stop solution for all your photography needs, and this includes the ability to process raw files in-camera.
Macro: While the big sell of the FZ1000 II is its extended telephoto range, it provides some useful macro abilities, including a minimum focus distance of 3cm at 25mm. This distance increases as you extend the zoom
Panasonic Lumix FZ1000 II – 4K Photo mode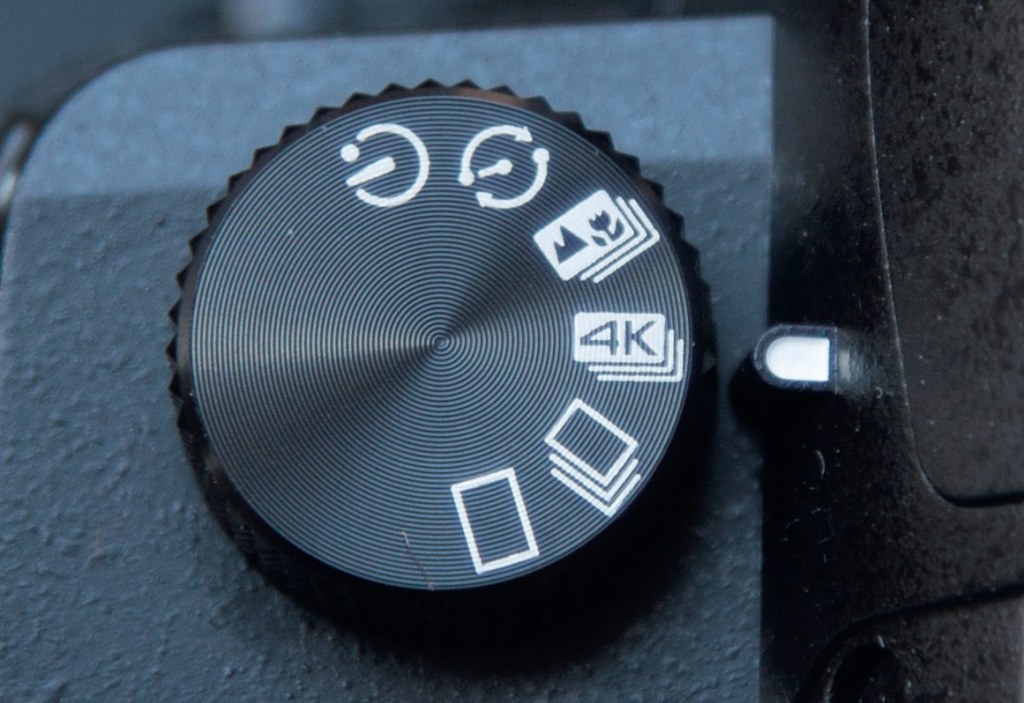 This being a Panasonic camera, the FZ1000 II comes with the full complement of 4K Photo modes, all of which take advantage of the camera's 4K video-recording abilities in order to produce 8MP still images. 4K Burst mode enables 30fps burst shooting for as long as you hold the shutter open; 4K Burst Start/ Stop records user-timed clips of 4K video that you can extract stills from; and 4K Pre-Burst records 4K video continuously on a two-second loop, presenting you with 30 frames from the second immediately before and after you've pressed the shutter button. All three 4K Photo modes can be called upon in certain situations to increase your chances of success when trying to capture a fleeting moment. While the quality of the 8MP images obviously isn't on par with the full-resolution 20.1MP images the FZ1000 II is capable of, results are perfectly adequate for uploading to social media platforms, viewing on mobile devices or even making small prints with. To summarise then, while 4K Photo might not be particularly new technology (Panasonic first introduced it with the release of the GH4 mirrorless camera in 2014) it nonetheless remains a useful tool to have on board. Those who'd like 6K Photo modes will need to look at higher-spec models such as the Lumix G9 or Lumix GH5.
Panasonic Lumix FZ1000 II – ISO and Noise
Andrew Sydenham's lab tests reveal just how the camera performs. Our cameras and lenses are tested using the industry standard Image Engineering IQ-Analyser software. Visit www.image-engineering.de for more details.
With its 1-inch type 20.1MP sensor we'd expect the FZ1000 II to produce better results than the smaller 1/2.3-inch sensors that are common to many cheaper bridge cameras, and indeed this is confirmed by our lab tests. The FZ1000 II is fitted with an optical low-pass filter, although this doesn't prevent it from producing sharp results – especially at lower sensitivity settings. Likewise, in-camera JPEG image processing is generally quite kind to images at low ISO settings, although cranking up the sensitivity does quickly lead to a drop-off in overall image quality.
Resolution

JPEG images captured at the lowest native sensitivity setting of ISO 100 are capable of resolving up to 3,200 lines per picture height, dropping to 3,000l/ph at ISO 400 and 2,800l/ph by ISO 1600. However, our lab tests revealed that it's possible to squeeze a little more resolution from raw images, with ISO 100 resolving 3,400l/ph while ISO 400 produces a figure of 3,200l/ph and ISO 1600 is capable of 3,000l/ph. The highest native setting of 12,800 produces a figure of 2,200l/ph for JPEGs and 2,400l/ph for raw images.
Panasonic Lumix FZ1000 II – Noise
While the FZ1000 II's 1-inch sensor is no match for an APS-C or full-frame sensor, it certainly provides a considerable advantage over the much smaller 1/2.3-inch sensors traditionally used in bridge cameras in terms of noise performance. At low-sensitivity settings of ISO 100 to ISO 400 results are mostly clean and free of noise, although by ISO 800 some image deterioration is visible at 100%. By ISO 3200 image degradation is more noticeable, with images displaying visibly increased noise and a sharp drop-off in detail. Beyond this, image quality quickly tails off with the highest sensitivity settings best for emergency use only.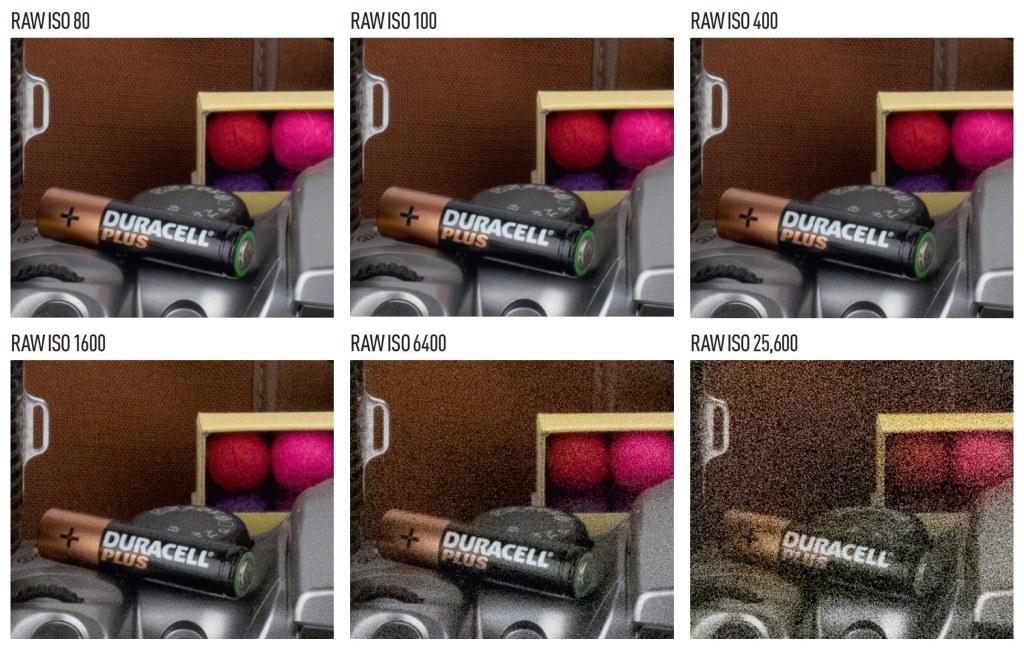 Panasonic Lumix FZ1000 II – Verdict
BRIDGE cameras occupy a curious place in today's digital camera market. While they used to plug the gap between regular compacts and DSLRs, that space has now been largely claimed by mirrorless cameras. One way that manufacturers have fought back against this is by equipping their latest models with as many useful tools and features as possible. This has helped to ensure that bridge cameras remain a viable option for those seeking a one-size-fits-all camera that can cover just about any eventuality without the need to reach into a camera bag to swap lenses. The FZ1000 II is a classic example of this approach and is generously well-equipped with a wide range of features. That said it takes some getting used to, with an extensive menu system and many customisation options.
Unfortunately, and as is often the case with bridge cameras, the FZ1000 II is rather large and heavy, and in this respect carrying it around with you all day does require a bit of commitment, or at least a decent shoulder bag. Those after something more discreet and portable might find they're better served by a travel compact like the Lumix TZ200.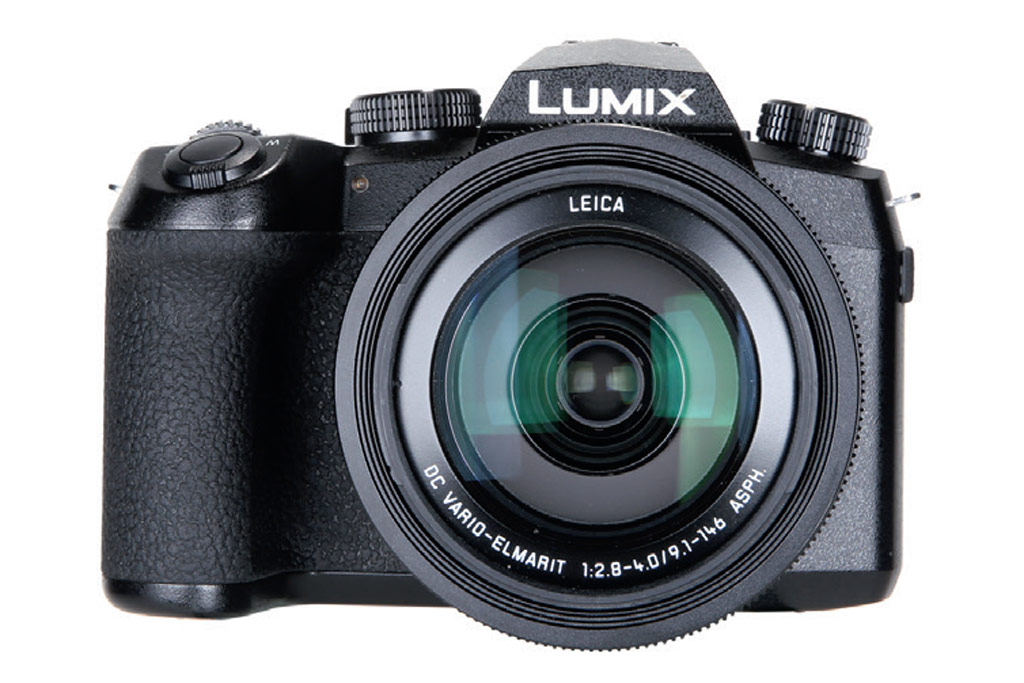 While PASM exposure modes and raw capture are provided for those who prefer to take full control over their images at the capture and post-processing stage, I suspect that the FZ1000 II is more likely to appeal to those looking to get instant results straight from the camera. Thankfully, this is an area where the FZ1000 II shines. JPEG image quality from the 1inch sensor is very good and represents a step-up in quality over smaller 1/2.3in sensors that many cheaper bridge cameras come fitted with.
Overall there's a lot to like about the FZ1000 II and it certainly has a lot going for it, albeit with some minor handling and size/ weight caveats. If you can live with these and you're in the market for a bridge camera, the FZ1000 II is definitely worth a closer look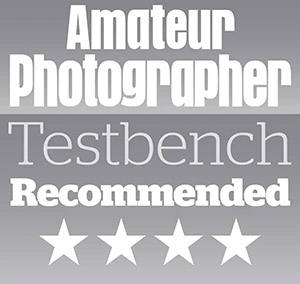 Further reading:
Follow AP on Facebook, Twitter, Instagram, YouTube and TikTok.