A fantastic triple-lens camera set and excellent screen – the Oppo Find X6 Pro would probably be the camera to beat if it had a global release, says Amy Davies. But can it compete with the best phones for photography? Find out in our full review.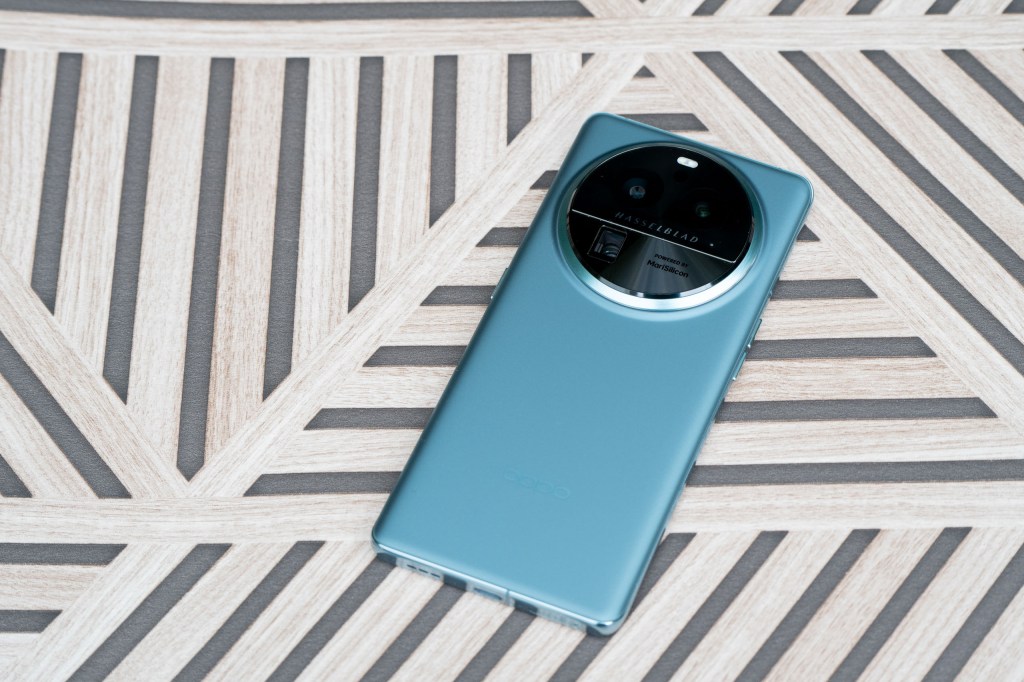 Oppo Find X6 Pro at a glance:
50MP wide camera with one-inch sensor, f/1.8 aperture, OIS
50MP ultrawide camera, f/2.2
50MP telephoto camera, f/2.6, OIS
32MP selfie camera, f/2.4 aperture with PDAF
6.8-inch AMOLED screen
4K video at 30/60fps
Android 13
Processor: Qualcomm Snapdragon 8 Gen 2
Price as reviewed: £805 (import)
Oppo has been producing some excellent smartphones for quite a while now, and we found the previous iteration of this device – the Find X5 Pro to be a real winner.
The Find X6 Pro is now here – except it's not everywhere. At the time of writing, it's only available to buy in China, with no plans to launch it into other territories. If Oppo sticks with that decision, UK, US and European consumers are truly missing out – but if you're really tempted, you can buy it via import sites. We'll update this review if the phone is ever officially launched in more territories of course.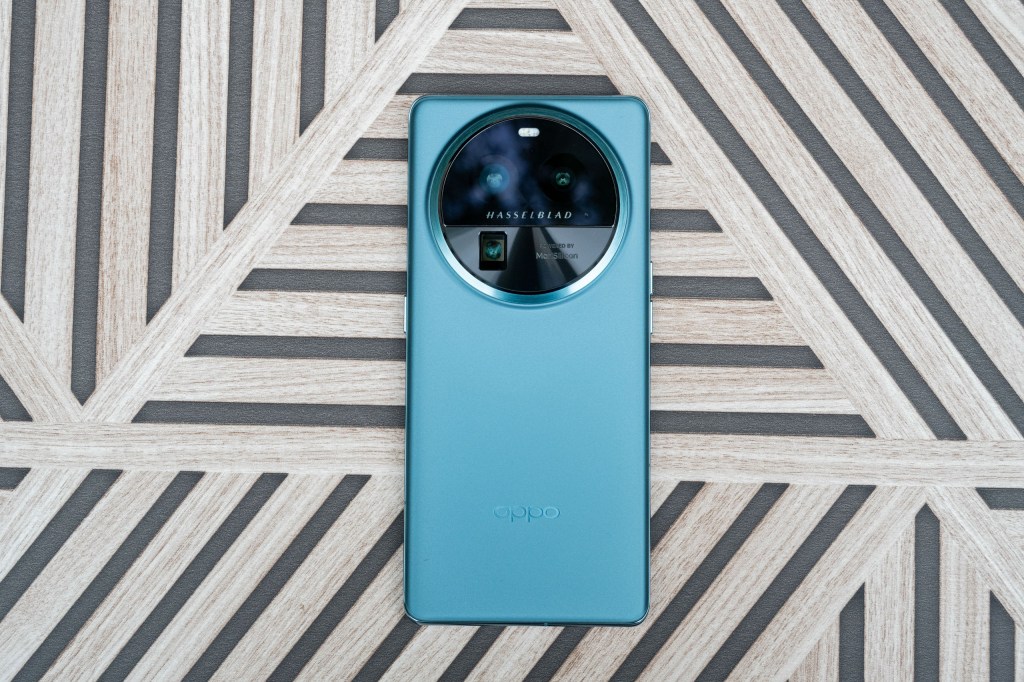 Oppo Find X6 Pro features:
The key headline feature – at least in terms of the camera – of the Oppo Find X6 Pro is its one-inch sensor, the largest you'll find on any smartphone. This is for the main sensor, but the two accompanying it are also large by smartphone standards, including the ones found behind the telephoto and ultra-wide lenses which are the largest behind such lenses found on the market.
All three of the sensors feature a 50MP resolution, while the lenses are co-engineered with legendary camera manufacturer, Hasselblad. There's an ultrawide (15mm equivalent), with an f/2.2 aperture, a standard (23mm equivalent) with an f/1.8 aperture and a periscope telephoto (65mm) with an f/2.6 aperture.
Oppo claims that the Find X6 Pro is fantastic for low-light shooting – on paper at least, the main sensor should be particularly adept, we'll see how it fares later on.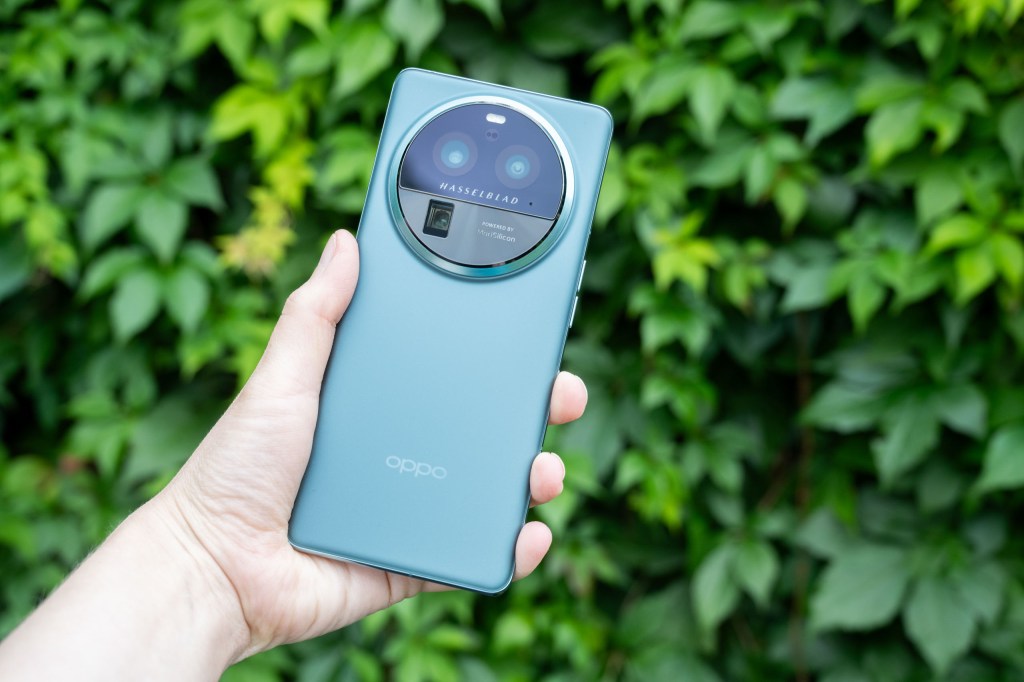 The high resolution of the sensors means that "hybrid" zoom is available – essentially a cropping of the sensor's output to get "closer" to the subject without having to rely on problematic digital zoom and lose too much quality. With 50 megapixels to play with, even a 6x zoom still leaves plenty of pixels to play with. Oppo claims that the 6x hybrid zoom performs better than a 5x optical zoom, but again we'll see about that later on.
In terms of video, we've got 4K video recording at either 60/30fps. There's no 8K video recording, but that's still relatively rare to find even among flagship smartphones and is unlikely to be a deal breaker for too many. Other video features include Dolby Vision and an image stabilisation option called "Ultra Steady Pro". Watch our sample video here.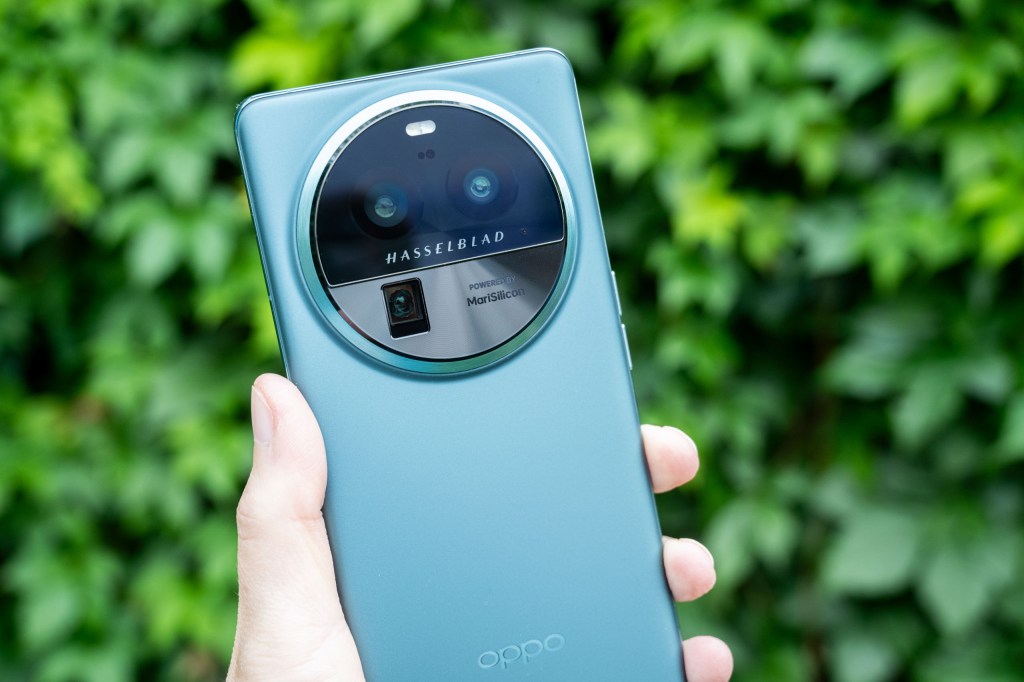 Along with co-engineering the lenses, Hasselblad brings its expertise to the Portrait mode. This mode is supposed to simulate the "colours and depth of field" of Hasselblad XCD30 and XCD80 lenses – and yep, you've guessed it, we'll evaluate that promise later on.
Other interesting features of this phone include the screen, which is the company's brightest yet and is toughened with Corning Gorilla Glass Victus 2, and a large 5,000mAh battery, which is compatible with wireless charging and rapid charging (chargers sold separately).
Oppo Find X6 Pro handling and design:
Most flagship smartphones these days use a fairly large screen, and the Oppo Find X6 Pro is no different with its 6.8" AMOLED device. It's arguably a little bit tricky to use it for certain tasks like sending messages, if you've got smaller hands, but the upside is that pictures and video look excellent. It also boasts a high resolution 3168 x 1440 design, and is also very bright with 2500 nits and a fast 120Hz refresh rate.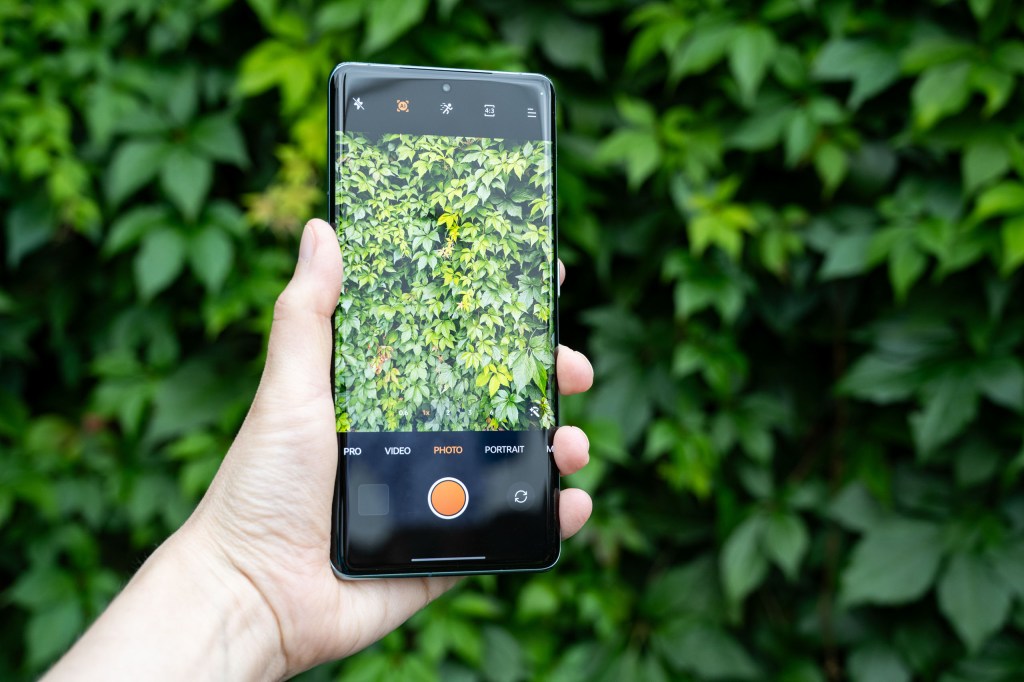 The design itself is very sleek and stylish, with nicely rounded corners and almost the entireity of the front screen devoted to the display – with just a small round cutout for the selfie camera. The main three cameras on the back of the phone are found in a circular housing which sticks out quite a bit from the back of the phone – it's quite a striking look. This means it sits on a bit of a slant when you place it flat on a surface, but it doesn't wobble.
Gorilla Glass Victus 2 is used for the front display, giving it a good degree of toughness. During our time with it, it hasn't picked up any scratches or marks, despite being used without a case. It is also IP68 water and dust resistant too.
Oppo Find X6 Pro native camera app:
As we tend to see with most Android smartphones, the native camera app for the Find X6 Pro is very well-featured, with lots of choice for how you shoot.
The default Photo mode gives you access to the three camera units on the back, as well as quick buttons for jumping to the hybrid zoom options. You can also pinch to zoom if you want to go even further. Marked on the screen is 0.6, 1, 2, 3 and 6x, but you can pinch all the way to an incredible 120x digital if you really want to – this beats even the 100x zoom as found on the Samsung S23 Ultra.
Here in this mode you'll also find a range of options including switching on/off AI photography, changing the aspect ratio, activating an action mode, and switching on/off the flash. More extensive options can be found by tapping in the top right hand corner, where you'll be able to access a timer, hi-res mode, HDR auto and automatic macro activation.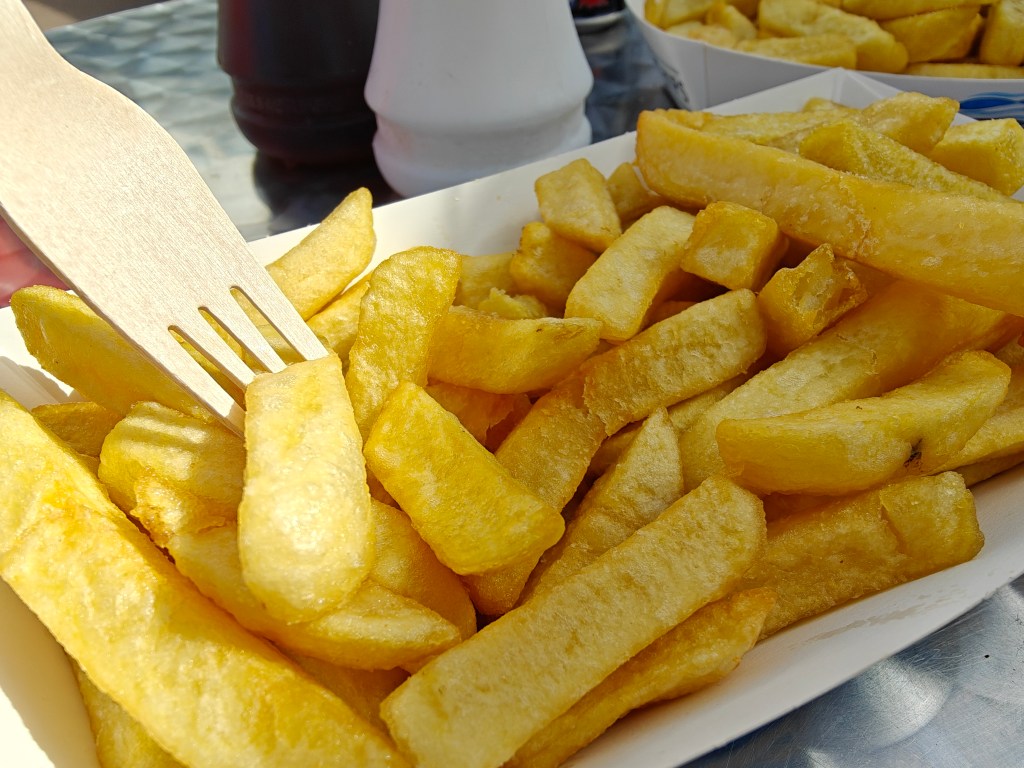 OPPO Find X6 Pro · f/2.2 · 1/2501s · 3.5mm · ISO64
If macro is set to automatic, you'll find that if you bring the phone close to a subject, it will automatically switch to using macro mode, but you might find on some occasions that you'd prefer to not use it. In which case, switching off auto macro is the only way to get rid of it.
Along the bottom of the native camera app's screen, you'll find a range of other shooting options. This includes "Pro", "Video", and "Portrait", with other options included in the "More" section such as "Night", "Slo-Mo" and "Long Exposure".
With the Pro mode, you can make adjustments to a range of shooting options such as ISO, shutter speed, exposure compensation and more. You can also shoot in raw format (DNG) here. It's not possible to shoot in high-resolution mode in the Pro mode, which is perhaps a bit disappointing.
OPPO Find X6 Pro · f/2.8 · 1/4723s · 8.67mm · ISO64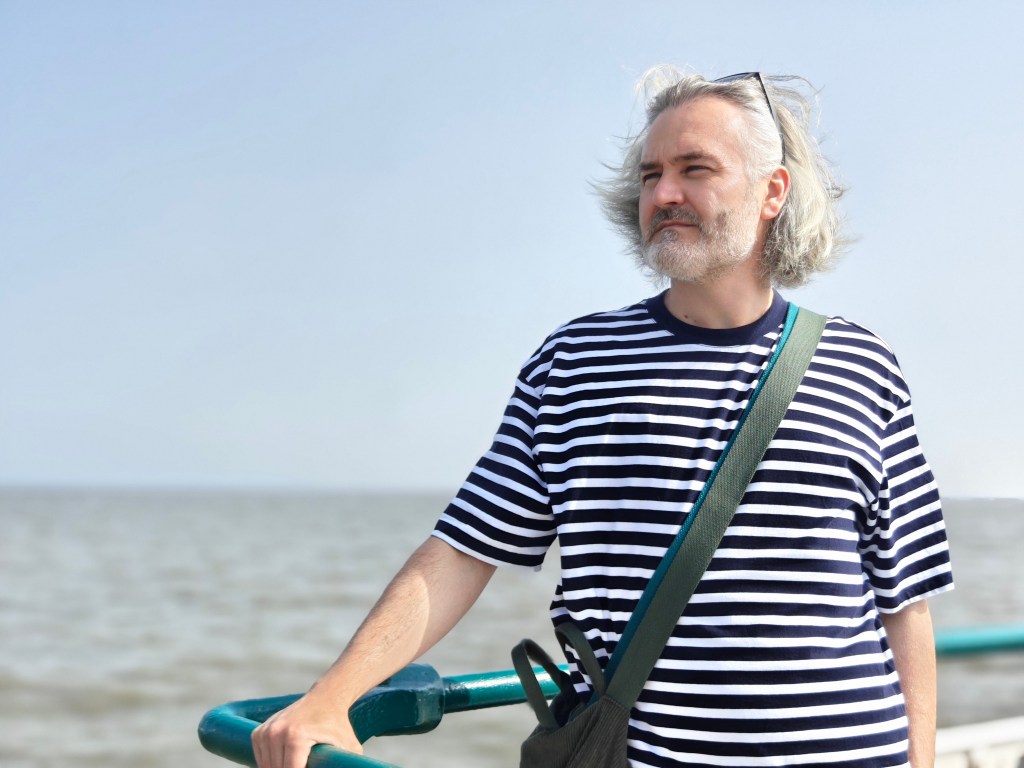 OPPO Find X6 Pro · f/4.5 · 1/3183s · 8.67mm · ISO64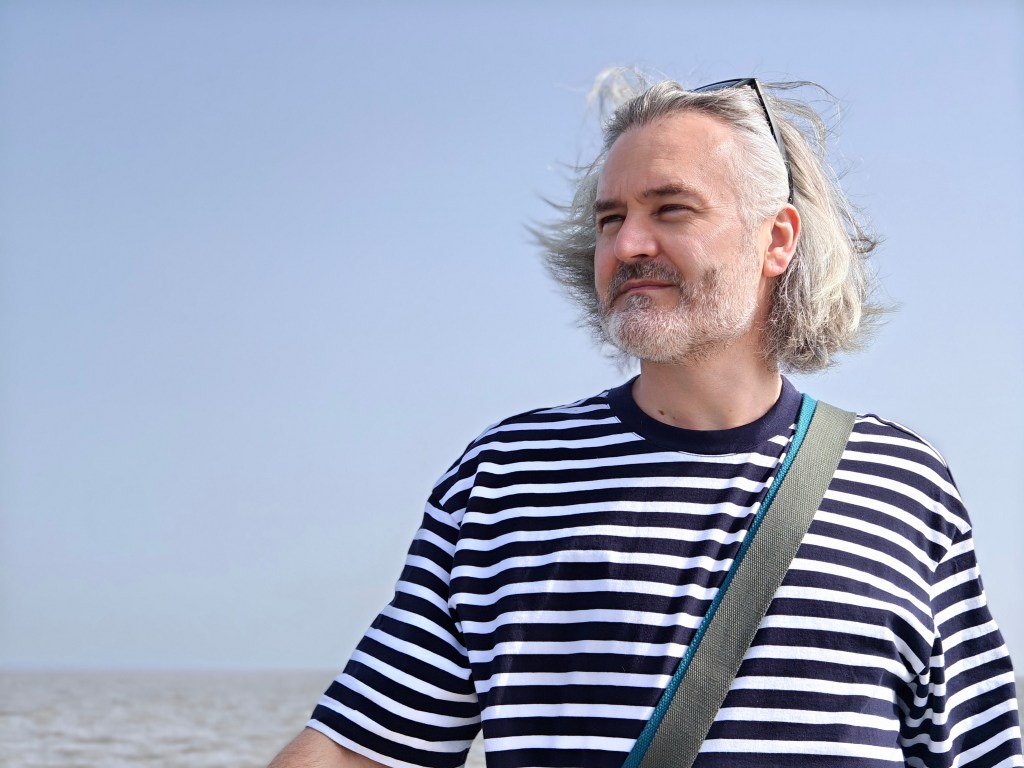 OPPO Find X6 Pro · f/4.5 · 1/929s · 15.38mm · ISO50
The Portrait mode is pretty self-explanatory, allowing you to shoot at either 1x, 2x or 3x depending on how much background you want to include. The video mode is again fairly obvious, with options to shoot in various frame rates and resolutions. You can also switch on Dolby Vision, as well as "Ultra Steady Pro" if you want to record while doing something active – though note that this restricts you to shooting at Full HD.
Oppo Find X6 Pro image quality and performance:
Oppo uses a lot of hyperbole for this phone, but, for the most part it's completely justified. Image quality is fantastic – certainly one of the best I've ever seen from a smartphone, making it all the more frustrating that most consumers in the UK, US and elsewhere won't be able to get their hands on one (in a normal way). Still, it shows exactly what is possible for a smartphone and perhaps will inspire other manufacturers to build something so good.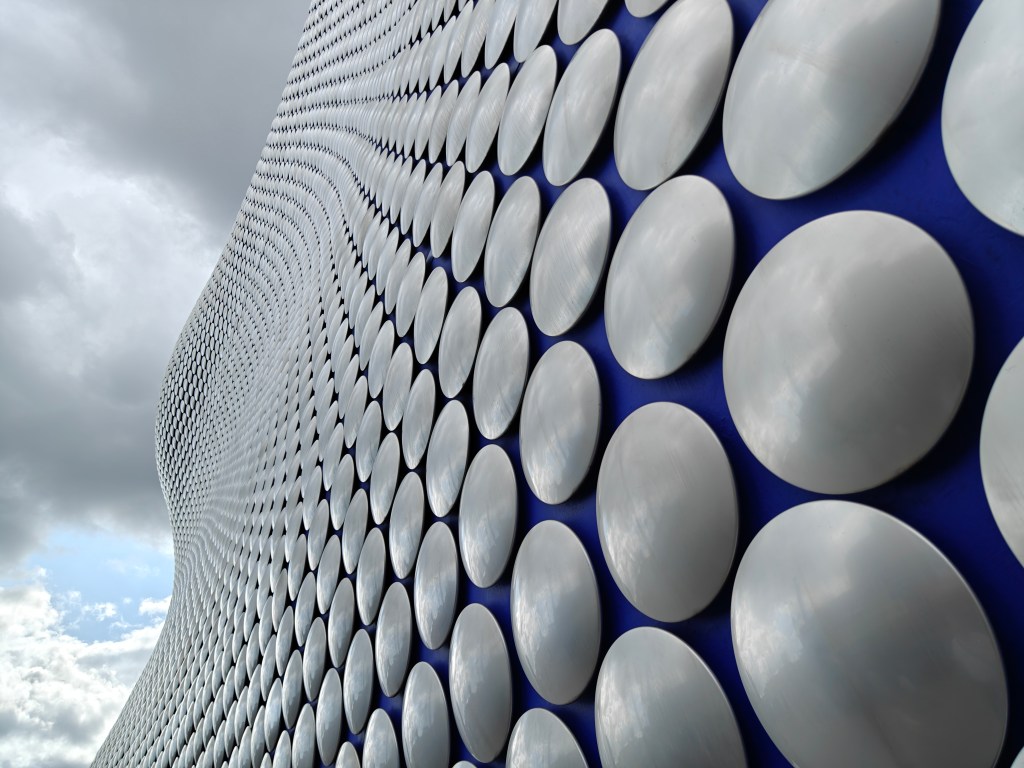 OPPO Find X6 Pro · f/1.8 · 1/5730s · 8.67mm · ISO50
Overall colours are excellent, being nicely saturated and realistic, and very importantly being more-or-less uniform between the different lenses. Exposures are on the whole well-balanced in most situations too.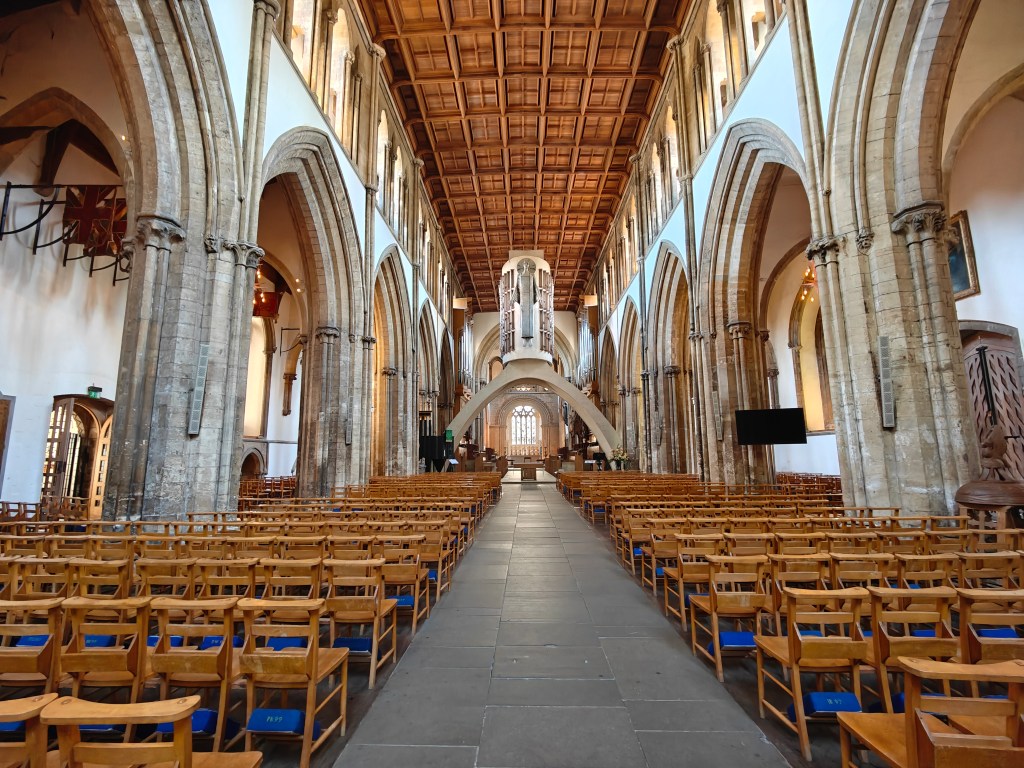 OPPO Find X6 Pro · f/2.2 · 1/33s · 3.5mm · ISO320
As we'd expect, the best results are seen from the main sensor with its large size and wide aperture lens. Here you can also enjoy things like a shallow depth of field that you don't always get from regular smartphones. Often, the accompanying lenses to the main sensor offer a big compromise in image quality, but not so with the Find X6 Pro, with both the ultrawide and the telephoto also putting in excellent performances.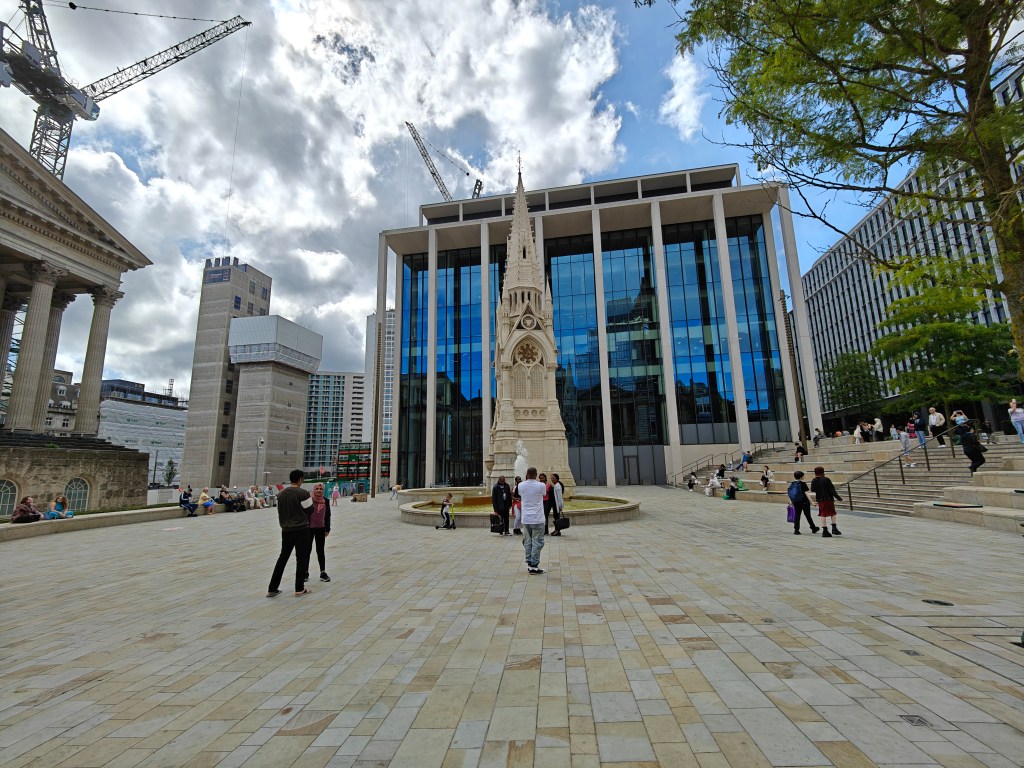 OPPO Find X6 Pro · f/2.2 · 1/5280s · 3.5mm · ISO64
OPPO Find X6 Pro · f/1.8 · 1/6251s · 8.67mm · ISO64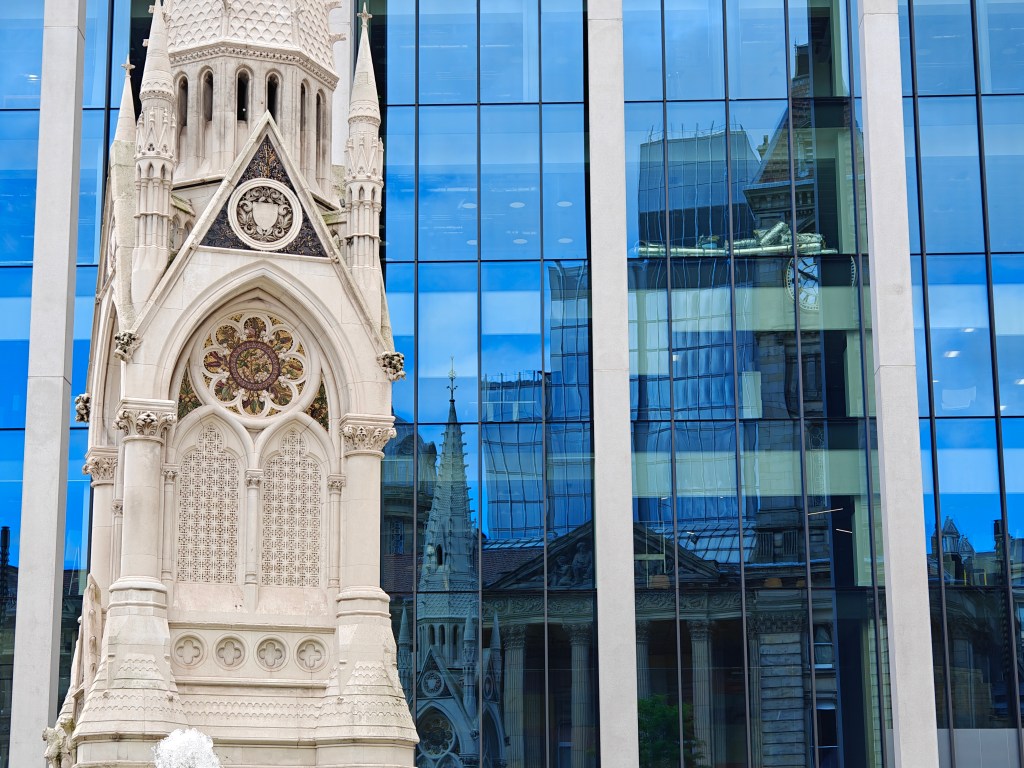 OPPO Find X6 Pro · f/2.6 · 1/386s · 15.38mm · ISO50
OPPO Find X6 Pro · f/2.6 · 1/284s · 15.38mm · ISO50
In terms of zoom – the hybrid 6x zoom does indeed show off a good amount of quality, and is something I'd be happy to use frequently. Beyond that, things start to get a little bit ropey – 30x is just about as far as I'd push it if desperate with 120x almost unusable unless you're undertaking a career in surveillance and just need a picture and don't care about quality.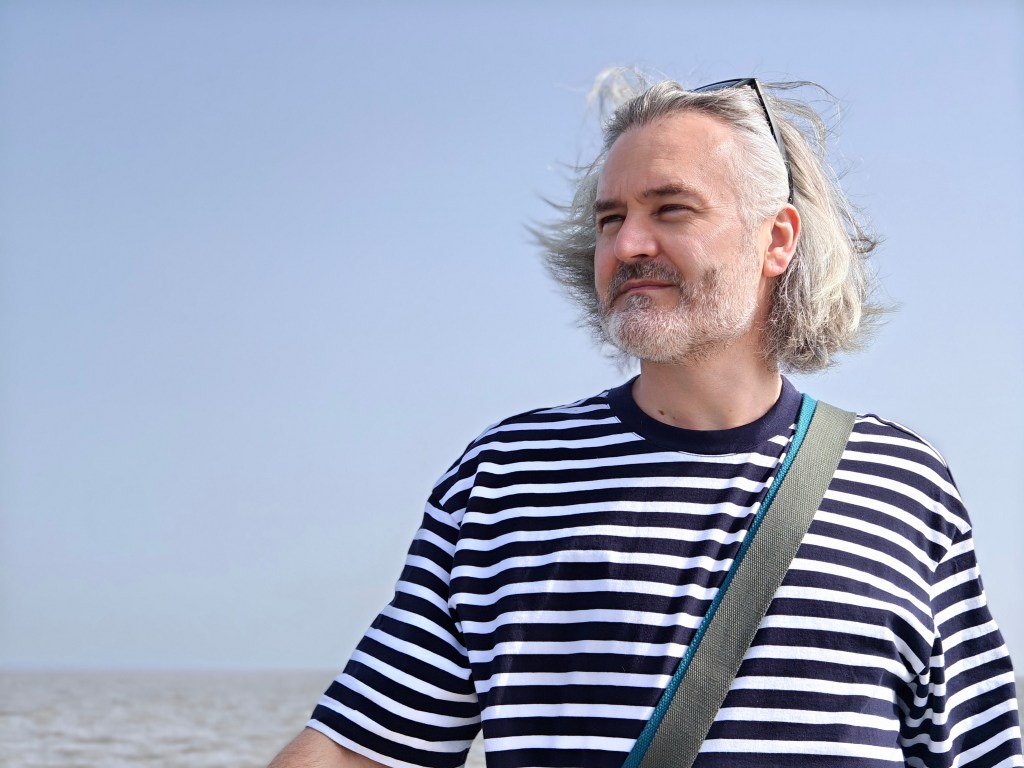 OPPO Find X6 Pro · f/4.5 · 1/929s · 15.38mm · ISO50
As for the Portrait mode, while I probably wouldn't go so far as to say it matches up to a Hasselblad, it's very good, with natural looking outlines and a good amount of detail without sharpening too much as to be unflattering. It's nice to have options between 1x, 2x and 3x too so you can experiment with different compositions.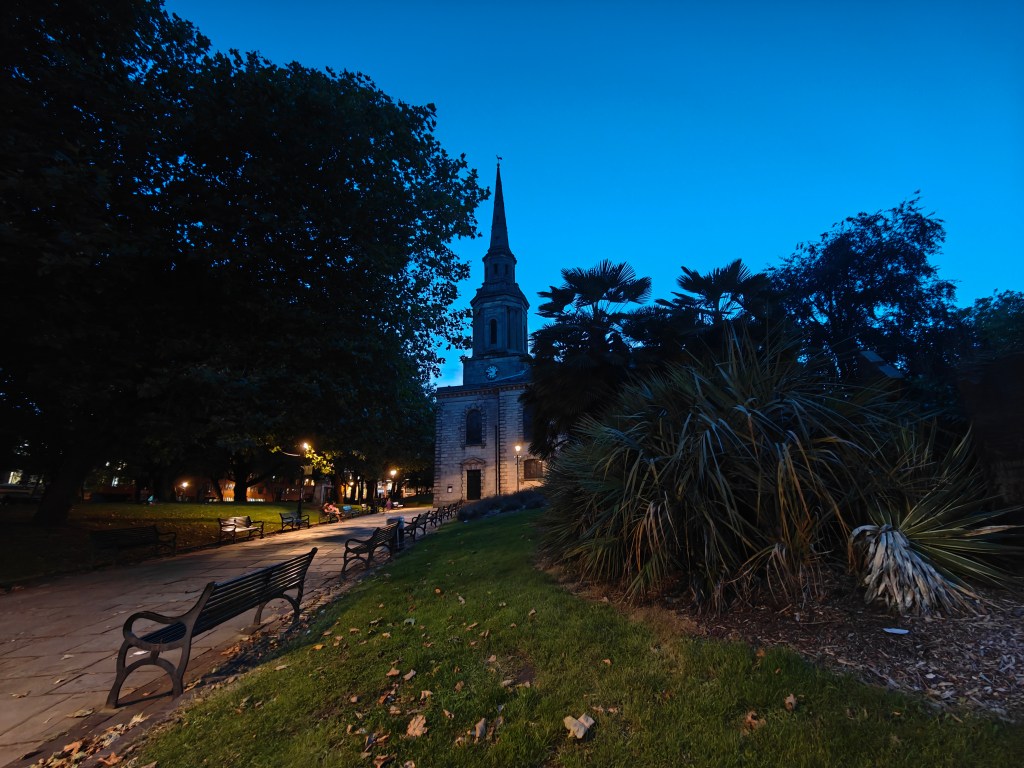 OPPO Find X6 Pro · f/2.2 · 1/11s · 3.5mm · ISO1600
Low light shooting is indeed very good – with a good degree of detail kept. Here I'd say it's reasonably similar to what other manufacturers achieve with computational help though, so, it perhaps isn't quite as amazing as might have you believe with its hype. Still, it's an excellent performer nonetheless.
OPPO Find X6 Pro · f/1.8 · 1/56s · 8.67mm · ISO3200
Macro shooting is great with a good amount of fine detail resolved when the lens automatically switches to the ultrawide. If the subject isn't super close you might find you get slightly better results from switching macro off and letting the 1x lens do the job.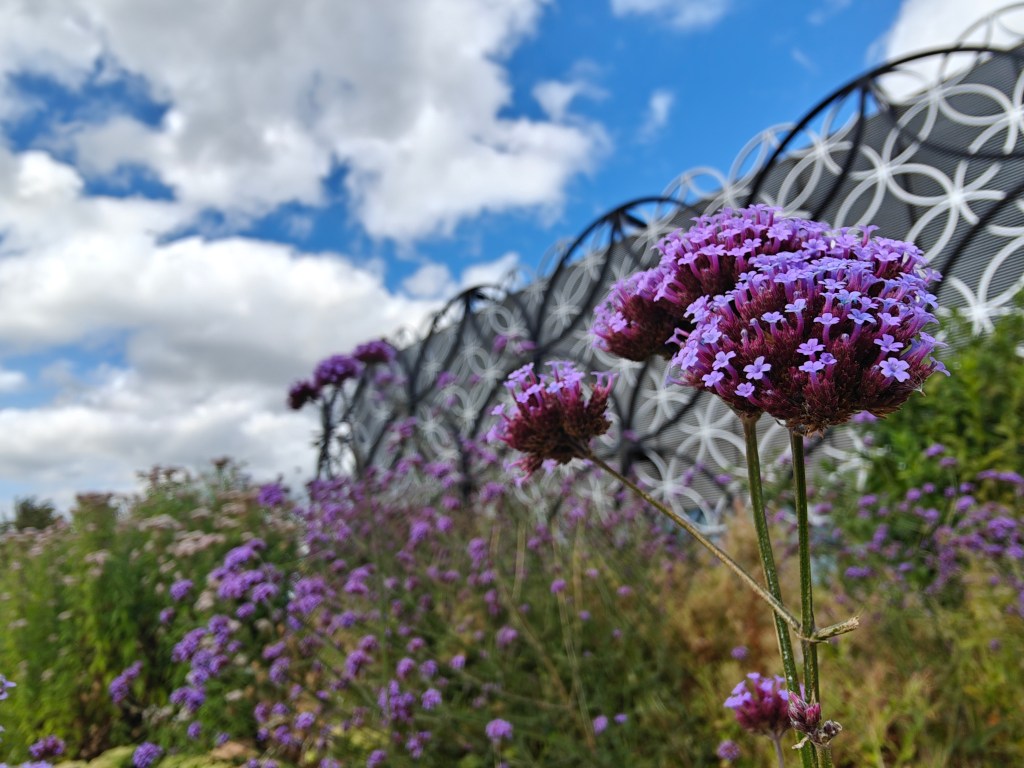 OPPO Find X6 Pro · f/2.2 · 1/1697s · 3.5mm · ISO64
Oppo Find X6 Pro value for money:
It's hard to give a comment on something's value for money when it's not officially available to sale in most of the world's territories.
However, if you look at the current import price on sites such as eBay, it seems to offer incredible value for money for what you get. For example, we've found listings on eBay for around the £730-805 mark – putting it quite squarely in the "mid-range" territory for other firms like Samsung, Apple and even Google… but it's a flagship model so on the face of it seems very well priced.
However, importing a phone comes with its drawbacks. Most notably in terms of warranty and guarantee – if something goes wrong with the phone, the recourse you'll have for getting it sorted out is going to be limited. You might be able to pay for it to be repaired in your territory, but otherwise, help is probably going to be hard to come by. You might consider that worth the gamble to get a great phone at a (relatively) low price, but it won't be a risk everybody is willing to take.
We can only hope that Oppo changes its mind and makes it easy to buy outside of China, because if that price is anything go by – it's an absolute steal for what you get. For more options have a look at the best phones for photography.
Oppo Find X6 Pro verdict:
The Oppo Find X6 Pro is easily one of the best smartphones for photographers. With its one-inch sensor, large accompanying sensors, Hasselblad-crafted glass and a range of useful features, it produces excellent images, is great to use and looks fantastic too.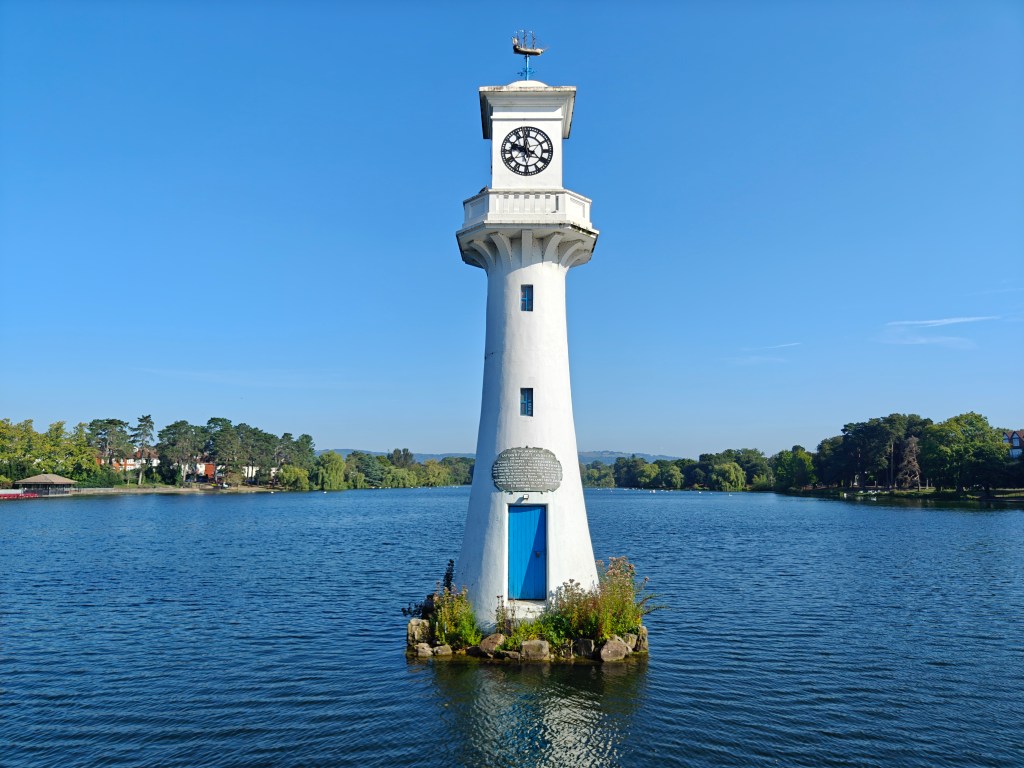 OPPO Find X6 Pro · f/1.8 · 1/5289s · 8.67mm · ISO64
However, it's only "officially" available in China. Assuming you're reading this in a different territory, your options for actually getting hold of one are limited. You can import directly from China (with pretty reasonable prices, actually), but you'll then potentially face problems if there's any issues or breakdown of your phone. It might be worth taking the risk, but it's a big ask.
We've been told that there are currently no plans to release the Find X6 Pro in other territories outside of China. We can only hope that Oppo changes its mind as, if it had a global release, it would easily be a contender to take on the might of Samsung and Apple.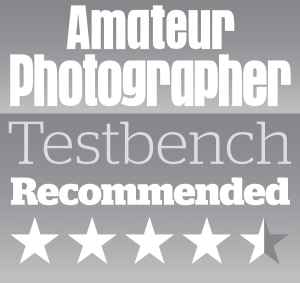 For more options have a look at the best phones for photography, or have a look at the Oppo Find X5 Pro.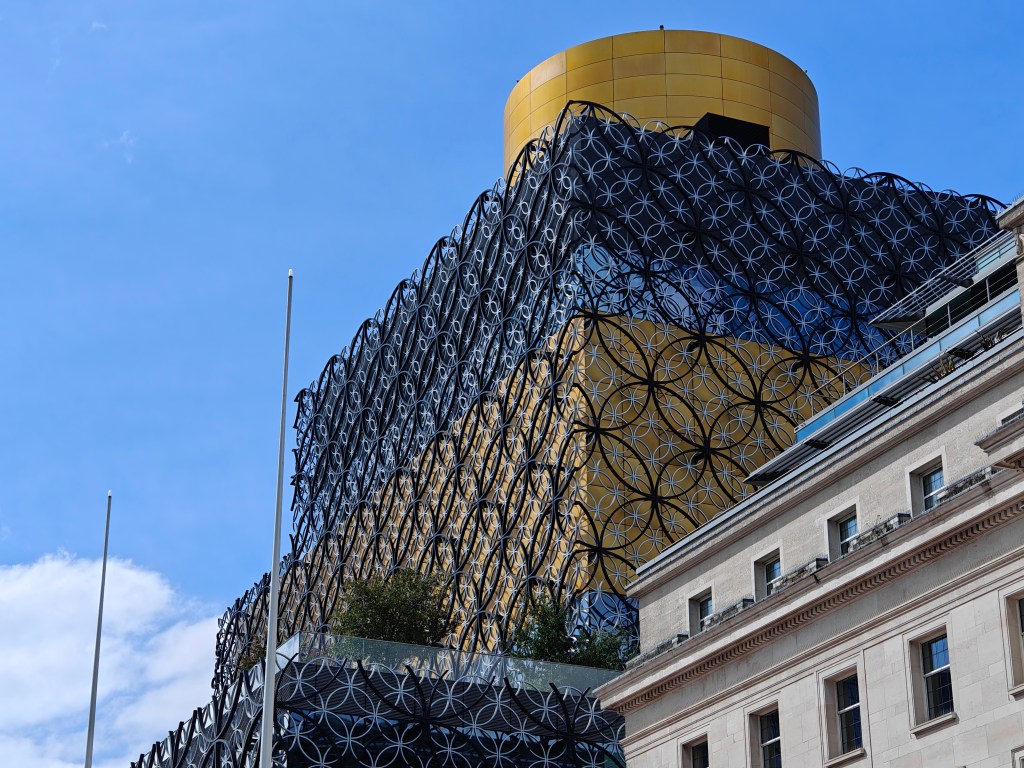 OPPO Find X6 Pro · f/2.6 · 1/2640s · 15.38mm · ISO50
Follow AP on Facebook, Twitter, Instagram, YouTube and TikTok.