The best camera phones are not exactly cheap these days. If you want the latest and greatest technology then you can very easily find yourself shelling over a grand for flagship models. Smartphones generally have a much swifter release cycle than cameras, meaning that top-line models usually only stay current for around 12 months.
The good news is that if you're prepared to wait and pick up last year's model (or even the year before that), then you'll often get a much better deal, without too much of a compromise on hardware specifications and features.
Going down the refurbished or second-hand route can save you even more money. In fact on occasion, you'll even be able to find this year's top-line options already available to buy this way, saving you a tidy sum if you're prepared to shop around. Another bonus of buying second-hand is that it keeps tech in use, rather than sitting lingering in a drawer, or worse, ending up in landfill. Considering that stats show 1.43 billion smartphones were sold worldwide in 2021, keeping older models in circulation can only be a good thing.
To that end, you might find that you have some models at home that you can trade in for cash to put towards another model (or something else entirely – such as a new lens or accessory for your main camera). There are a number of options when it comes to buying used. That includes from private sellers as you might find on eBay, Facebook Marketplace, Gumtree and so on, as well as directly from manufacturers such as Samsung and Apple, second-hand specialists like Mazuma or Envirofone, or from the usual retailers that also carry second-hand options, including Amazon.
Second-hand or refurbished: what's the difference?
It's important to note that second-hand and refurbished aren't interchangeable terms. Second-hand generally means you'll be buying directly from the previous owner, such as via online auction websites like eBay. While you can sometimes find great deals doing this, the risk is greater as you won't be covered by any additional warranties, and you won't get the same legal guarantees as when buying from a reputable firm.
Refurbished phones are still second-hand, but you buy them from a manufacturer, retailer or official reseller. These phones will usually have been assessed by an expert before sale, given a condition rating (for example 'like new') and often come with an extended warranty. Some refurbished models are restored to the point that you'd never know it had a previous owner. You should also expect to have all the correct accessories supplied with a refurbished phone.
The trade-off for this is – usually – a higher price. But, as a rule, we'd tend to suggest that it's worth spending a little bit more to make sure you're getting a high-quality product. Refurbished phones purchased from a retailer are covered by the Consumer Rights Act 2015. This means you have 30 days to return the phone if it turns out not to be of satisfactory quality. On top of that, if the phone develops a fault within six months, the retailer must prove it wasn't there when it was bought. In the US a range of federal and state law offer consumer protection.
Buying second-hand from private sellers (i.e. individuals on eBay) doesn't give you the same protection. A listing can't be misleading (for example claiming the phone will switch on when it doesn't) – but you don't have the six-month 'fault' window. In either case, the manufacturer warranty (usually 12-24 months) may still apply if the device you have bought is younger than that.
iPhone 12 Pro Max
Price at launch: $1,099 / £1,099
Typical used prices: $445 – $800 / £470-779
You can make some hefty savings if you pick up a refurbished iPhone. Bear in mind that they tend to hold their value much better than Android equivalents, so going back two or more generations is where you'll find the best savings.
The latest model is the iPhone 14 Pro Max, and while the last model, the iPhone 13 Pro Max, is also a good option – it's the iPhone 12 Pro we'd recommend for those on a strict budget. With the iPhone 12 Pro Max you get a triple-lens set-up, which includes an ultra-wide lens, a standard lens and a short telephoto. The smaller iPhone 12 Pro also gives you a triple-lens array, but the telephoto lens is slightly shorter, while the sensor behind the main lens is a little smaller. It still makes for a good option if you prefer your phones to be a more manageable size.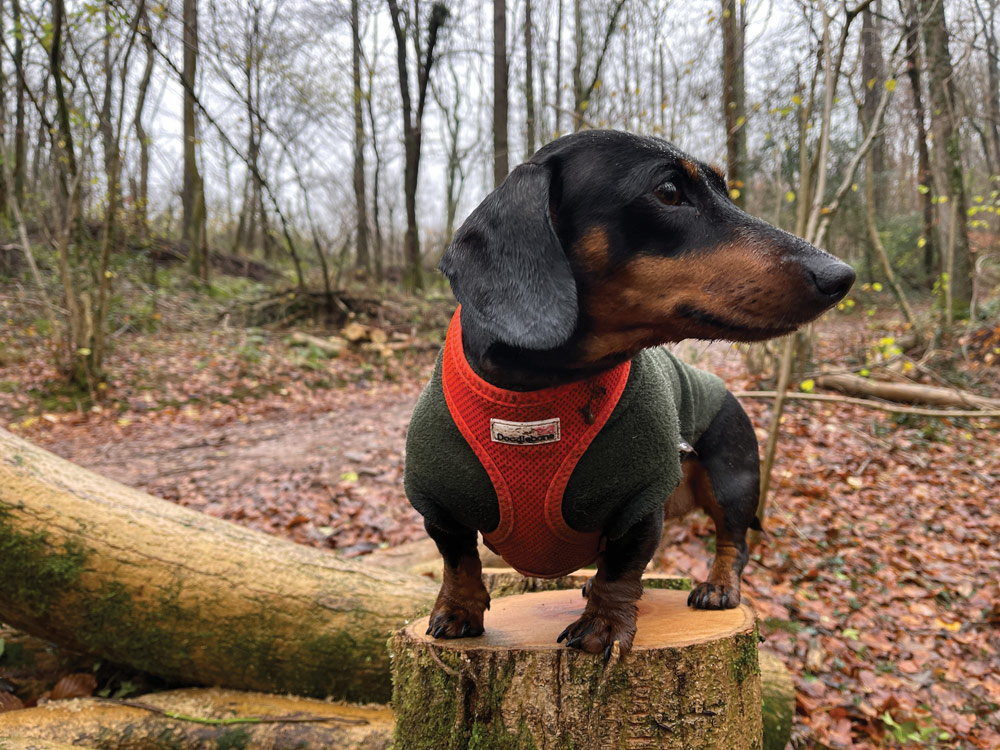 The native camera app includes features such as Night mode and Portrait mode, but there's not much in the way of manual control. Luckily there are dozens of apps you can download if that's something you really want. Cheapest prices for the iPhone 12 Pro Max come from devices found in 'fair' condition, rising up to around $859 / £780 if you pick one up directly from Apple and get a full 12-month refurbished warranty. That's still a whopper of a saving compared to the latest model, which will set you back $ 999 / £1,199.
Also consider
iPhone 13 Pro Max
iPhone 11 Pro
iPhone 12
Samsung S22 Ultra
Price at launch: $1,199 / £1,149
Typical used prices: $600-$900 / £500-800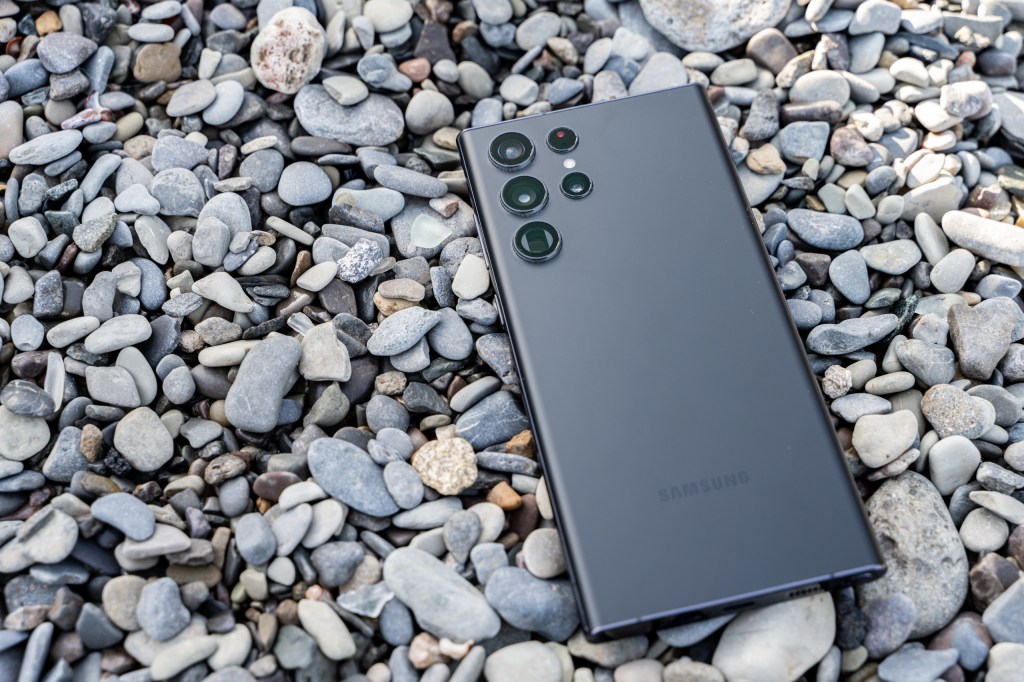 The Samsung S22 Ultra was among the best smartphones released in 2022, if not the best. However, with prices starting at $1,199 / £1149, it was an expensive buy. But it has recently seen a price drop following the Samsung S23 Ultra and can be bought for prices starting at half its original price.
In our Samsung S23 Ultra vs Samsung S22 Ultra comparison article found that the S22 Ultra still holds its ground against the larger, newer phone, despite the S23 Ultra's 200MP main sensor and 10x zoom. The S22 Ultra has an excellent quad camera setup that includes a 108MP main camera, an ultra wide camera and telephoto camera but despite a well-featured native camera app, doesn't have a macro mode. Video-wise, this smartphone can shoot up to 8K video.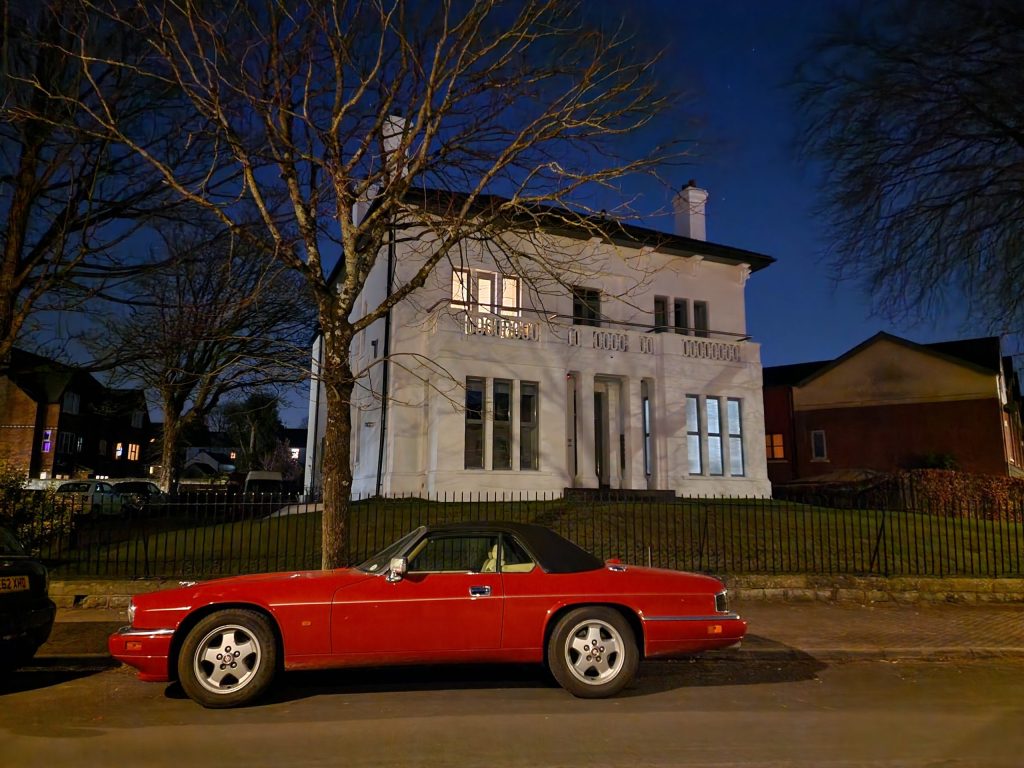 Also consider
Read our Samsung Galaxy S22 Ultra review.
Samsung S21 Ultra
Price at launch: $1,199 / £1,149
Typical used prices: $400 – $600 / £390-490
The S21 Ultra is now two generations old. The S23 Ultra is now available, which goes some way to explaining the bargain prices you can find this one-time flagship model for.
We are big fans of the Samsung S series range, and the S21 Ultra impressed us hugely when it first appeared on the market. It features a four-camera set-up, giving you a range of lenses from 13mm up to 240mm in equivalent focal length. It also boasts a 108-megapixel main sensor, and has a well-featured native camera app.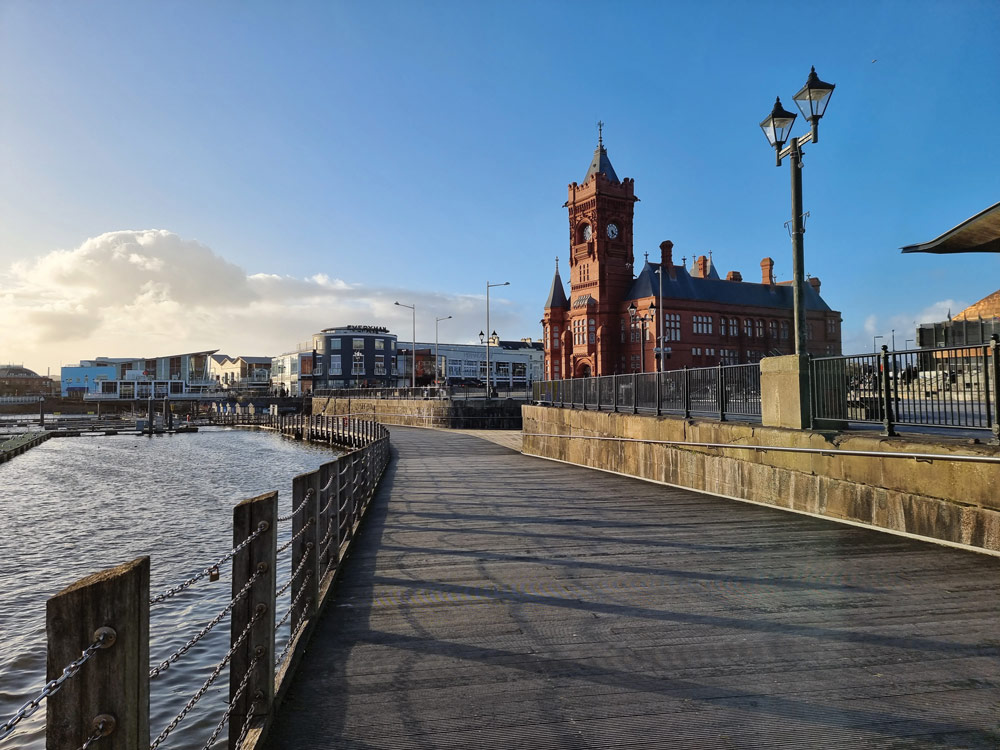 Being able to pick up a once class-leading smartphone such as this for under $600 / £500 is a fantastic deal, especially if you can find one which comes with a retailer warranty.
Also consider 
Read our original review of the Samsung S21 Ultra
Google Pixel 6 Pro
Price at launch: $899 / £849
Typical used prices: $300-400 / £350-500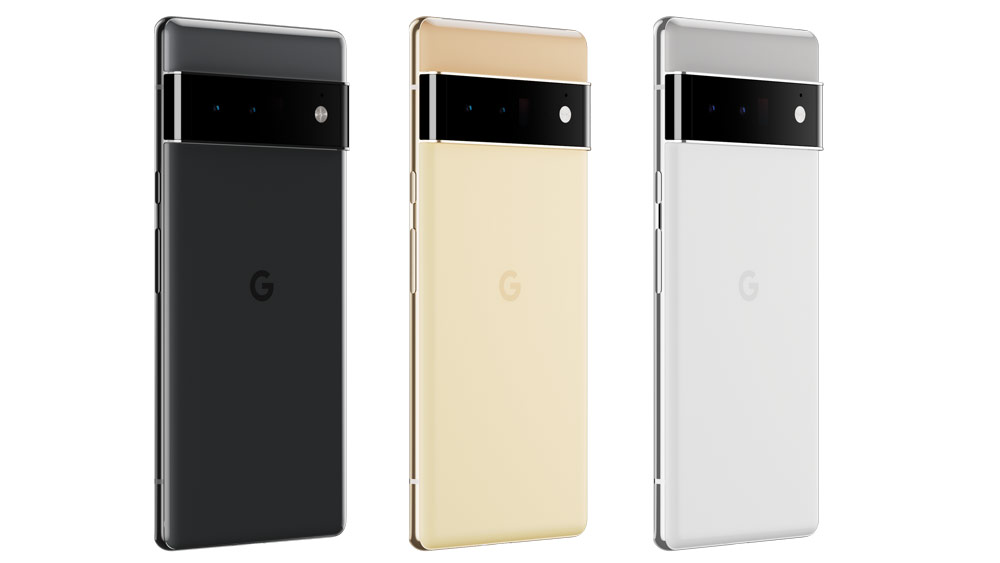 Google's Pixel phones always impress with high-quality imagery and a straightforward and easy-to-use app (although we'd like to see some kind of manual mode, please). You only have to go back one generation with the Pixel range to pick up something at an excellent price, with 2021's Pixel 6 Pro available for as little as $300 / £350.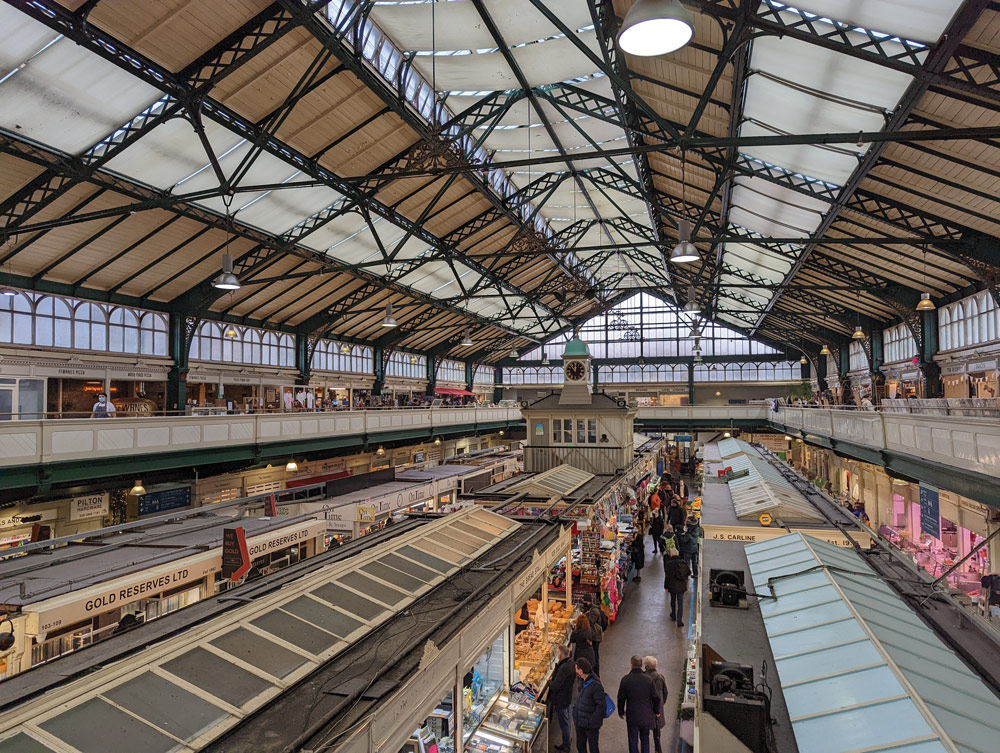 For your money, you get a triple-lens set-up, which includes a 50-megapixel main camera, as well as super-wide and telephoto (4x zoom) options. The 6 Pro delivers excellent pictures in a range of situations, particularly excelling in low light. Although it's now been surpassed by the Pixel 7 Pro, most average users are unlikely to be able to spot too much of a difference between the two, making the saving even more tempting. Look for the standard Pixel 6 if your budget is even tighter.
Also consider
Google Pixel 6
Google Pixel 5
Read our original review of the Google Pixel 6 Pro
OnePlus 9 Pro
Price at launch: $829 / £829
Typical used prices: $300 – $800 / £350-700

OnePlus has been creating impressive, (relatively) affordable flagship models for a number of years now. The OnePlus 11 has recently been announced, but if you skip back a couple of generations you can get a great deal while still enjoying some great features.
With the 9 Pro you get a triple-lens set-up, with an additional sensor/camera for capturing monochrome images. Interestingly, the cameras have been developed in collaboration with Hasselblad. The phone is capable of producing excellent results in a variety of situations, and although it doesn't quite match up to the even better standard of more recent models, the price saving more than makes up for that. It also has a comprehensive native camera app that is intuitive to use and includes a Pro mode for settings control and raw shooting.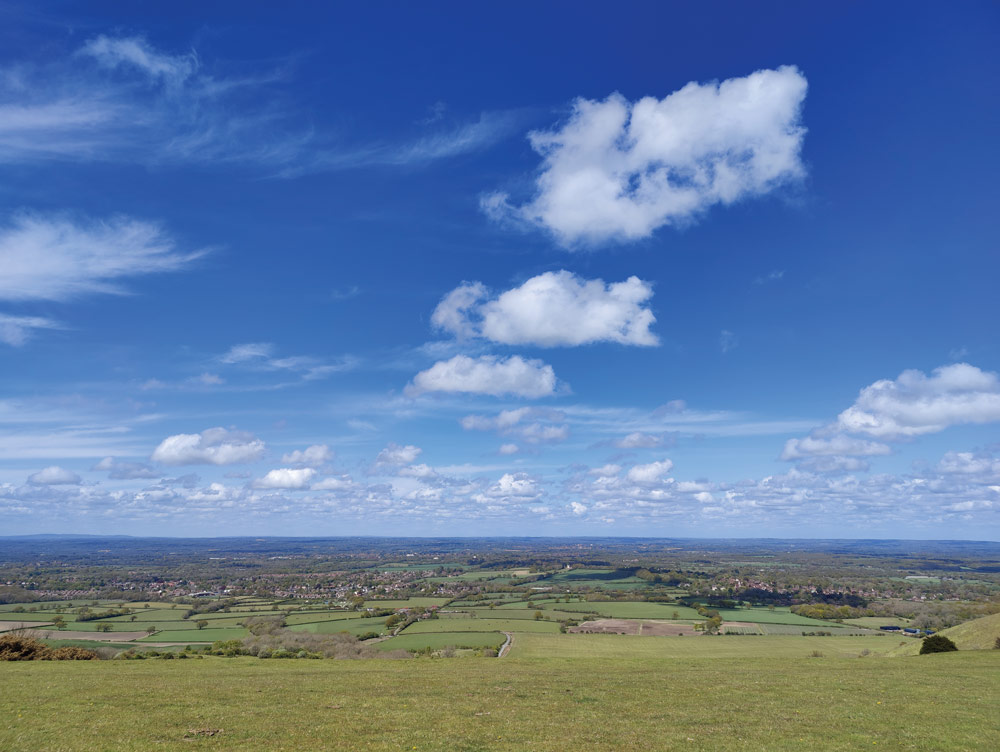 While the OnePlus 9 Pro is not quite as good as the iPhone or Samsung listed here, it's also available at a better price, making it well suited to those on a stricter budget. Look for the 10 Pro if you want something newer.
Also consider
Oppo Find X3 Pro
Price at launch: $1,374 / £1,099
Typical used prices: $400-700 / £360 -500
Another manufacturer that has been making waves lately is Oppo. The Find X3 Pro had a very high price-tag at launch, but it can now be picked up a couple of years later for as little as a third of the price, making it a bit of a bargain for the quality it provides.
The rear of the camera sees a triple-lens set-up, with one being a 'standard' lens, another being ultra-wide and finally a telephoto option. There's a macro/close-up lens for picking out details in the admittedly slightly strange 'microscope' mode – you can place the phone on top of your subject to record it.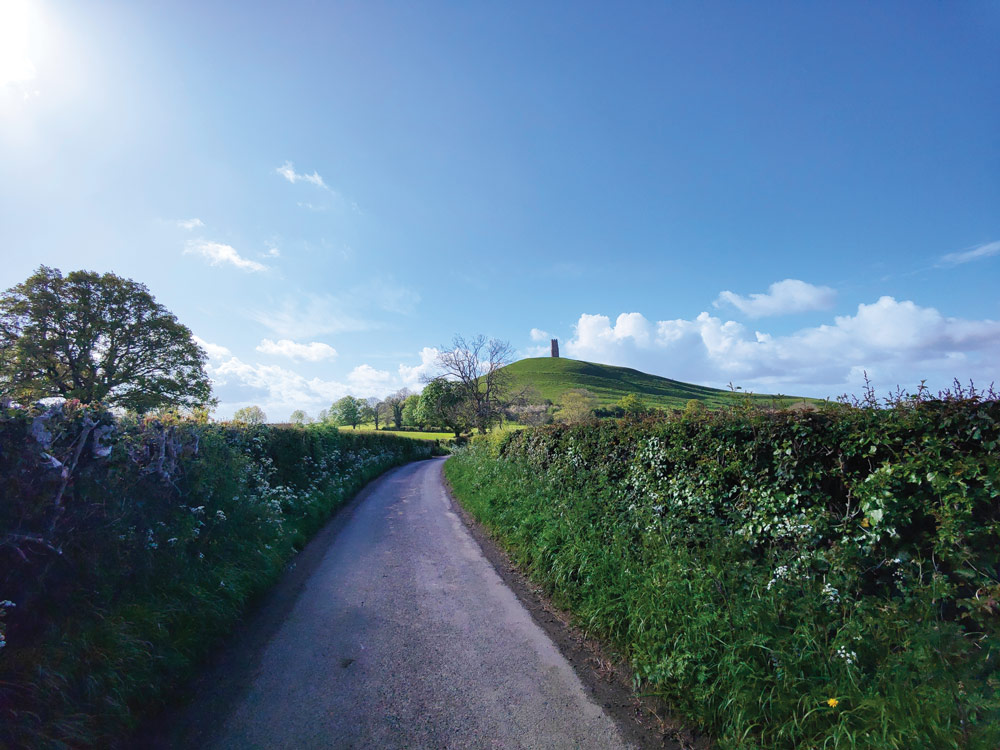 Overall, image quality is very good, with Night mode putting in a great performance. The native app has a range of functions, including an 'Expert' mode, which allows you to record in raw format and alter settings.
Also consider
Oppo Reno 7 Pro
Oppo Find X2 Pro
Huawei P30 Pro
Price at launch: $899 / £899
Typical used prices: $200-500 / £185-450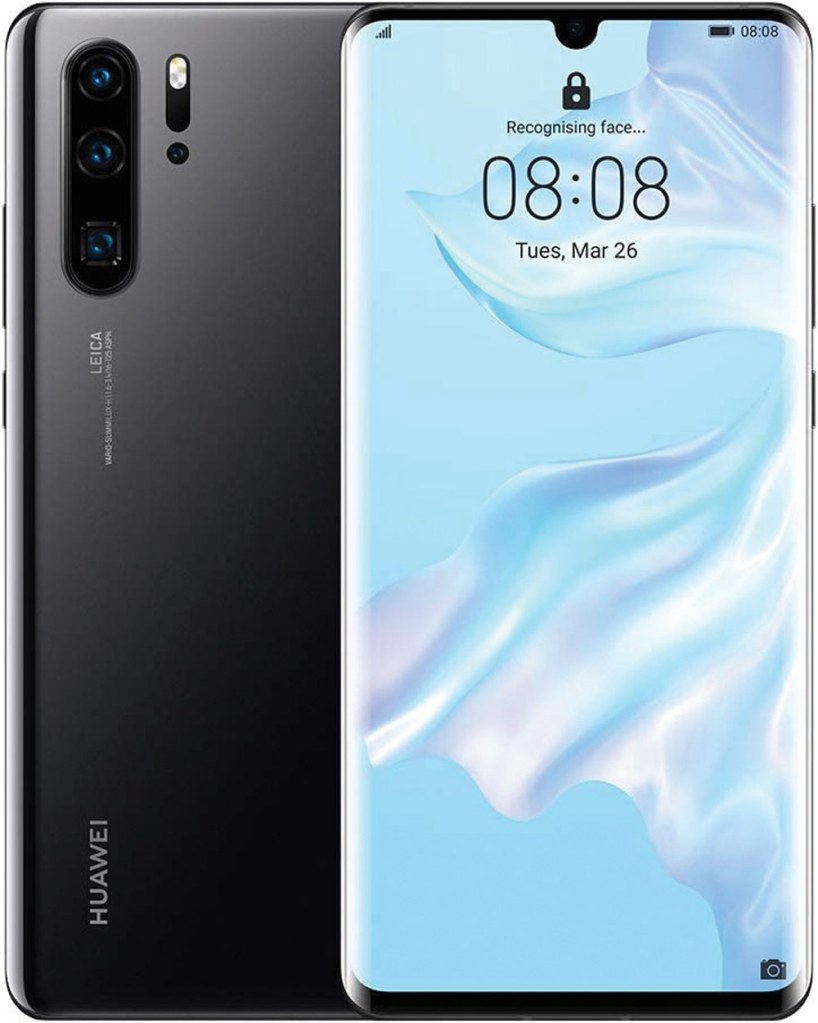 At one time, Huawei was the manufacturer to beat when it came to excellent cameras on smartphones. Its demise at the hands of a ban on newer devices accessing the Google Play store means that you'll need to go older if you want to pick up something that'll work in the way you expect it to.
The P30 Pro was the last of Huawei's models to be able to access the Play store, and equally as importantly, it was capable of producing excellent photos and videos, meaning it still stands up very well today. It has a triple-lens array on the back, including a standard, ultrawide and a telephoto lens.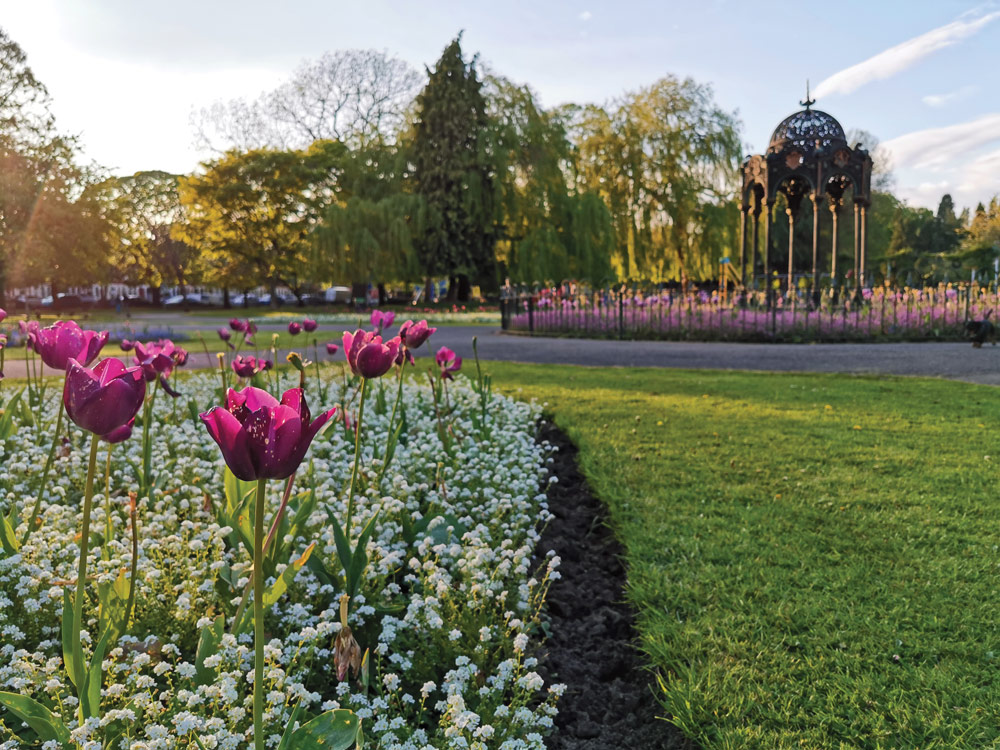 Night mode is excellent, while the native camera app is very well-featured. Considering you can pick one up for around $200 / £200 if you shop around, it's an absolute bargain and it still gives the latest models a run for their money.
Also consider
Tips for buying used smartphones
Make sure the model you're buying is still supported by the manufacturer. Older smartphones stop being supported eventually, which can leave you prone to security problems – an issue if you want to use your phone as, well, a phone, and not just a camera. The manufacturer's website should give a list of all currently supported models.
Look for 'unlocked' models that aren't tied to a particular network provider. This will mean you can use it with your existing phone contract/SIM. You can sometimes find cheaper options which are locked to a particular network – fine if it's the same one you're on (or you're prepared to switch).
Older models which have been heavily used are likely to have batteries which don't last well. Try to find out if the battery has been replaced, or if it's possible to replace it yourself should you find that it doesn't hold charge well. From online marketplaces:
Avoid handing over large sums of cash for a second-hand device, especially to strangers. Use PayPal or your credit card for added protection from potentially dubious sellers online.
If buying from a private seller – be vigilant. Check the seller rating, examine the listing thoroughly for details about condition, and don't be afraid to ask questions if you're not sure about something.
Check a listing's pictures. If the seller is using 'generic' press shots of a device, then this is something to be wary of, as it could indicate a problem with the device on sale (if it exists at all). Look for listings which seem to use genuine pictures of a used product, and which show it working (the screen switched on).
Ask the seller for clear information about cosmetic damage, particularly if it's something that could be detrimental to usage, such as a scratch on a camera lens.
Compare the price with other similar-condition smartphones. If a listing is significantly cheaper than other listings, but it's not obvious why (such as damage of some kind), then be cautious.
Check to see if the original warranty is still in date. Ask the seller if any repairs or replacements have been carried out to the device while in their posession
.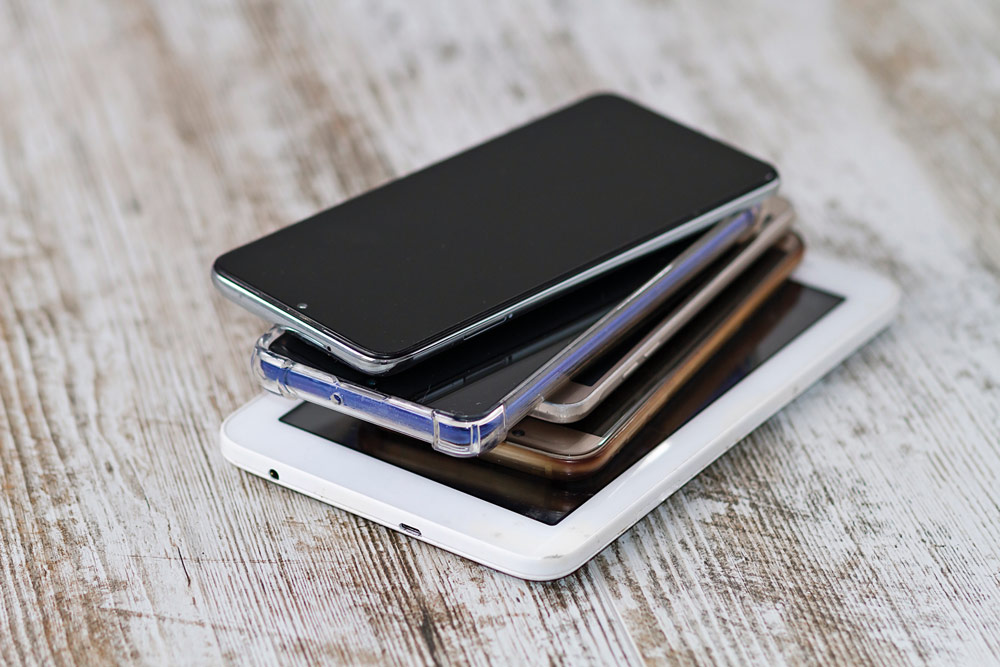 Buying from retailers
Pay attention to the condition rating of a device – go for the best you can afford, but consider something with cosmetic damage if it has no impact on camera quality. Consider those with defective batteries if it can be easily/cheaply replaced. Also, check to see if the retailer offers an additional guarantee or warranty. Check to see if the original manufacturer's warranty is still in date.
More reading:
The best smartphone apps for photography
iPhone vs Android: Which is better for photography?
How to take amazing portraits on a smartphone
Using smartphones for street photography
Opinion: Cameras will always be better than smartphones
Follow AP on Facebook, Twitter, Instagram, and YouTube